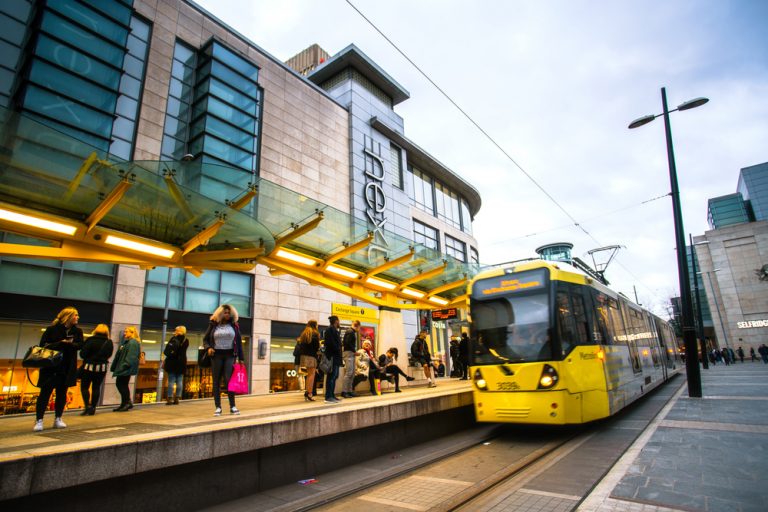 Businesses such as Pubs and restaurants around Manchester are going cashless and many retailers are pretty excited. But will drinkers and dinners lose out to Manchester's businesses growing trend towards a cashless society? 
Pubs & Restaurants in Manchester
More and more businesses such as pubs & restaurants in and around Manchester are choosing to go cashless. Businesses seem to be pretty enthusiastic arguing that it keeps staff safer and saves them time, money and effort. Campaigners, though, are not so sure. They warn that we could be starting into a 'cashless society' and society's most vulnerable could suffer.
The move happened gradually. At first it was only a handful of businesses ditching old fashioned cash – some have even gone so far as to accept cryptocurrencies such as Bitcoin. In Manchester, the trend started with a few pioneers such as Takk and Sanbar. More have since joined by a growing number such as The Knott on Deansgate who say they made the change thanks to the rising cost of banking cash. While card transactions also carry fees, they say, you can't do without cards while you may be able to go without cash.
The change has been dramatic. A decade ago the ratio between card and cash payments might have been 50/50. Last year debit card transactions overtook cash for the first time and in some places cards dominate with more than 80% of sales. Unsurprisingly, then, many businesses take the logical next step of eliminating cash altogether.
Manchester Bar and restaurant owners may dismiss them as being 'keyboard warriors', but there are still some customers for whom it's a problem. Maybe they prefer to pay by cash because that's the way they've always done it, but for some it can be a more serious matter.
The only real downside, according to business owners, comes with sporting events when some people are on a budget day out and want to bring cash. Social media also serves as a rallying point for those who might object to the policies.
A small but significant proportion of the population still does not have a bank account or access to debit cards. For them, cash may be the only option. Many businesses cater to those who have no other means of paying by keeping a small amount of change onsite. The aim is for businesses to strike a balance – one which works for their objectives but doesn't exclude anyone. In some cases, this could extend to making a card payment on their behalf in exchange for cash. Others have implemented a slow and gradual change over in which cash is phased out bit by bit.
Why Manchester Businesses go cashless?
There are many motivations behind the change for businesses to go cashless. The first and most obvious is cost. Bank fees can be a drag, but there are a number of other benefits. With banks closing their branches around the country taking cash is becoming more difficult. Queues for those branches which are still open can mount up which takes valuable time out of the day.
Staff will also feel safer knowing that there is no cash on the premises. They needn't worry about counting up and will not be looking over their shoulders. These outlets actively promote the fact that they are cashless and do not keep any money on the premises. It's a move aimed at would-be criminals rather than their customers.
Having a safer environment can be a good way to attract staff, especially if an establishment has just opened and their main focus is on recruiting people. It's also an environment which can be more pleasant and comfortable for staff and customers alike.
Without cash, life becomes much easier for staff. As anyone who has worked in hospitality will confirm, at the end of a long shift there's nothing more troublesome than having to spend time cashing up and balancing the tills. The feeling of dread which comes from finding yourself up or down adds to the strain of a working day.
Cashless businesses also eliminate a large chunk of the worry about fraud. Counterfeit notes are a constant thorn in the side of all businesses. Earlier this year a group of seven men were jailed for their part in a £1million counterfeit scam which used a printing machine to produce fraudulent bank notes. Staff can also be a danger. Theft by employees has always been an unfortunate fact of life in the retail and catering industries but is on the rise. Going cashless removes much of the temptation.
Others are using card payments as protection against no-shows. This is a perennial problem for Manchester restaurant owners and creates an ongoing drag on revenue streams. However, they can ask customers to leave their card details when making a reservation. No funds are taken at this time, but if they fail to give notice or cancel within 24 hours, they will have to pay a fee of £15. This can have an impact on customer satisfaction and may lead to some negative reviews online, but set against the loss of revenue through no-shows, many owners feel it's worth the hit.
Cashless Economy in Manchester 
In general, most business owners don't seem to believe it has been an issue. The Manchester economy is going cashless in any case. Fewer people carry cash than ever and more and more transactions happen using cards. The rise of mobile payments could drive cash back even further. For those who have to use cash exceptions can be made to ensure they are not excluded. Many of the outlets which have gone cashless still take a reasonable proportion of transactions through cash from those customers who need it.
However, other businesses say they will be sticking with cash for as long as they can. For some it may be because their clients are older and would object, others feel it's a matter of principle to make sure as many forms of payment are covered as possible.
It can also be an issue of politics. Digital technology is driving society forward but as it does so, people who, for one reason or another might be slow to adopt technology will feel increasingly excluded. The more people do without cash, the more excluded some people feel. For those who choose to stick with cash payment, it is about being as inclusive as possible and ensuring people do not feel unwelcome.
 A recent study found that the cash infrastructure in the UK is dangerously vulnerable and, while for most customers, that might not be much of a problem, around 17% of the population, or 8 million people, would struggle to manage in a society without cash. The authors of the review argued that while the decision of whether to do without cash was one for each business to take, it was worrying that bank closures and the shrinking access to cash was forcing many people to the margins of society. They also issue warnings on behalf of those business who feel forced to go cashless because their local banks have closed around them.
For all the excitement about digital forms of payment, cash remains a key part of the economic landscape. Those who are elderly, live in the countryside, have health problems or lack access to broadband and other technologies can be particularly at risk. They also warned we should take account of those people who were in abusive relationships where access to money can be restricted. For people trapped in such a situation, cash can be a lifeline.
Removal of ATM's 
Other people may only be paid in cash. If you don't have enough money in your bank account, but have plenty in your wallet, those businesses look like they are effectively turning their back on you. It's a world of digital haves and have nots in which those who can't access technology become increasingly isolated.
It's not only campaigners who have been sounding warnings. The Treasury Select Committee called for bank branches and free to use ATMs to be saved for people who need to use cash.
It's about economic progress running into the face of financial inclusion. All too often in a digital world the two run up against one another. For businesses, it might make sense for a number of reasons. It's safer, cheaper and easier, but although cash might be ailing, it is by no means dead – at least not yet. While many businesses in Manchester see the business benefits by going cashless, they must remember those customers who risk being left behind. Eight million people would struggle to do without cash and that's a lot of customers being ignored.
Funding for a Manchester Cashless Business
Going cashless in Manchester does have its positive points for businesses wanting to borrow money. PDQ Funding are one of the UK's leading Merchant Cash Advance lenders. Any business that takes card payments as a method of receiving payments on behalf of their customers is a perfect fit. Manchester businesses can borrow between £5,000 – £200,000 in unsecured finance.  Simply complete the enquiry form to learn more.