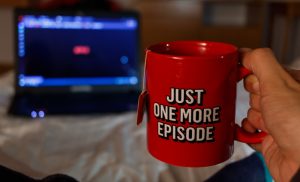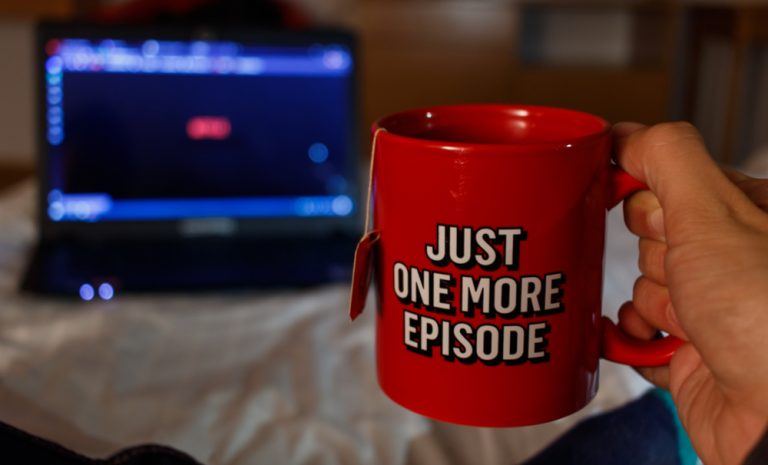 A number of businesses have been surprisingly successful during the awful events of the Covid-19 pandemic, seemingly managing to take advantage of this awful time.
Most stories you see on the news or articles you read that relate to business will surely have you believing that success has been impossible in recent months. Well yes, that has largely been the unfortunate fact, but some stand out exceptions have found a way through the terror.
The companies managing to remain, or even become successful during the pandemic are extremely varied in terms of categorisation, though they all cater to a stay at home audience. Hence their unanticipated achievements thus far. Finding success is never easy for any business platform, so to be able to do so at a time such as this is an exceptional achievement, coupled with a great amount of luck.
Types of business that are growing during the Covid pandemic
 Just who exactly are the businesses doing well and growing during the Covid pandemic, you may be wondering. We're here to answer that question for you and give you some details specific to each company, in our informative list below. The one thing these businesses all have in common is that they offer timely products, they aid people from home, and they offer a form of entertainment so many of us are desperately searching for during these testing times.
To find success during the Coronavirus pandemic, businesses have had to accept the fact that people will be stuck at home, and therefore the products a company sells or services it offers must recognise this and target a remote audience. Because of this, some businesses have become more popular due to the fact that they coincidentally already had the perfect business plan for this, without first realising it.
The businesses that have been booming during the global pandemic can be found below:
Zoom: Video conferencing
Perhaps the biggest breakout business from around the globe, during the Covid-19 pandemic, has been the conference call application Zoom. It was originally designed to be accessed by companies that wished to host business meetings with a large number of individuals from a distance. This has still continued to be a tool used by businessmen and women, even more so now that we're all having to stay apart and largely work from home, though It is elsewhere that it has truly taken on a new life of its own.
Zoom has found a massive increase in its user space since lockdown began and is now said to host over 300 million user meetings per day. Zoom's stock is up 120% for the year and this breakout success is largely down to a mass amount of new users finding the application and using it for purposes it wasn't originally intended for. It has become more of a social application used by people that are stuck at home that want to take part in online quizzes with others, or just simply chat with friends and family members they're not getting to see, as they would normally.
This level of success has made Zoom a household name, which it definitely was not before, meaning that the pandemic has ultimately helped this application become more successful and well-known than it otherwise ever would have.
Gaming companies
 Entertainment is something we all crave, using it as a source to fill our free time and offer us some form of escapism from our usual day-to-day realities. Searching for forms of entertainment, such as films, television, and in this case computer games, has become even more prominent in our lives since we've all had to start staying indoors. Some gaming companies from around the world have been able to take advantage of this need and fill the gap in our own personal entertainment markets.
Mercury News reports, "Popular video games like first-person shooters, football and cute animals have been a boon for the top gaming companies. Activision Blizzard said "Call of Duty: Modern Warfare," which came out in September, has sold more copies than any other "Call of Duty" title at this point after its release. Sales were $1.52 billion in the first quarter, up 21% compared with last year's $1.26 billion."
"For Electronic Arts, fourth-quarter revenue grew 12% compared with last year. It was buoyed by FIFA, Madden NFL, The Sims 4. Like Activision, it also benefited from people staying at home and looking for a distraction. Nintendo said Thursday its annual profit surged 41%, its highest in nine years. And profit in the first three months of 2020 more than tripled compared with the previous quarter".
These huge financial increases are largely due to the fact that people are having to stay at home for the vast majority of their day-to-day lives now. For those of us that have been furloughed by the companies we work for, there isn't even any work to be getting on with at home, so it would seem that computer games have filled some of that void for many individuals.
Netflix and other streaming platforms
Streaming platforms such as Netflix and Disney Plus have seemingly grown their user bases, once again due to people generally having more time to fill. The online entertainment industry is finding ways to benefit from this pandemic because the public are in need of things to occupy their time.
NY Mag states, "Widespread stay-at-home orders could not have come at a better time for Netflix. The streaming-entertainment company had been under serious pressure from competitors; Disney and Apple launched streaming services that stole its market share, and NBC and WarnerMedia expect to be close behind."
"In addition to poaching customers, some of these companies have been withdrawing content once licensed to Netflix to use for their own platforms. But now, with everyone stuck at home, no live sports on TV, and many shows unable to continue production, customers are less inclined to cancel Netflix and more likely to appreciate its deep back catalogue".
Staying top of the pile in the streaming world has become increasingly difficult, especially as the amount of competition seems to be in constant growth over recent years, though Netflix I doing all it can to remain there. Having more potential customers at home ultimately means more active users for Netflix, which will result in less people deciding to end their subscription.
Convenience shops
Another area of business that has been going strong during the pandemic are those that have been able to remain open, such as convenience shops. They have actually received a popularity surge, as those that would normally go elsewhere for their daily-need items either haven't had the option to, or have chosen not to attend a large supermarket packed with people. Convenience stores have become a one-stop shop for many people's essential item purchasing, making them more eager to use their local businesses than ever before.
Many members of the public are still worried to venture far from their homes, making their local corner shop a priority for them when purchasing essential items such as bread, milk, eggs, etc. That has been the main driving factor of taking us back to our local small businesses and supporting them in an extensive way that we haven't before.
The Islington Gazette has witnessed similar things and reported, "Still worried to venture far from their homes, a lot of residents remain reliant on local businesses for their shopping. Given its residential spot in Dresden Road, Becky's Convenience Store in Archway has served as a perfect pit stop for essential goods. During lockdown it has arranged free deliveries to people self-isolating and it has supported the local food bank".
Despite the lockdown being continually eased to some extent, for many elderly and vulnerable residents, normality still surely feels a very long way away. For them, extensive travel is advised against and wouldn't make sense, so you can expect local convenience shops to continue receiving the support that's been shown to them in previous months to continue on.
Amazon and other online retailers 
Obviously the retail world has largely had to come to a standstill due to the ongoing effects of the Coronavirus pandemic. This had lead to many of us taking to the world of online shopping, as a replacement for our high streets and shopping centres. Though, of course the big companies that dominate the world of online retail were doing well anyway, but this may well have given global businesses such as Amazon a massive boost.
The devastating effects this awful virus has had on so many lives aren't shared by some of the richest businessmen and women in the world. For instance, the owner of online retailer Amazon, Jeff Bezos, who happens to be the richest man in the world at the moment, has only seen his venture rise even further during this testing time.
9 News reports, "The world's richest person, Amazon CEO Jeff Bezos, has added more than A$59 billion in profits to his personal value during the coronavirus pandemic. Despite the devastating economic fallout from COVID-19 still being felt around the globe, some of the world's highest-earning billionaires and businesses still stand to make profits from 2020.
Mr Bezos' net worth has now surged by US$41.3 billion (A$59.1b) to a total of US$156b (A$223b), the Bloomberg Billionaires' Index has shown, at the same time as Amazon's stock price has soared to more than US$2600 over the past six months".
Though, of course this was to be expected, as mentioned before, physical retail shops have had to close for the most part and websites such as Amazon have filled a void for the people that are missing going out to spend their money. With retail shops in the UK expected to open on June 15th, we could potentially see a fall in online sales for a while, as the public venture back out into town and city centres to do some shopping in a way that's been impossible for quite some time now.
To summarise
The businesses that are managing to make the most out of this awful situation seem to be the ones that offer something we're missing. Entertainment keeps us busy during the long, otherwise boring days, and works well to keep our spirits high. Video calling takes care of another void in our lives, which is connecting with others and getting to see our loved ones, albeit in a virtual way, but it'll have to do for now.