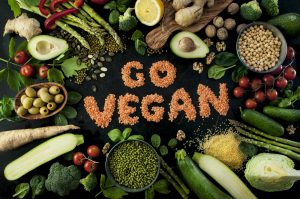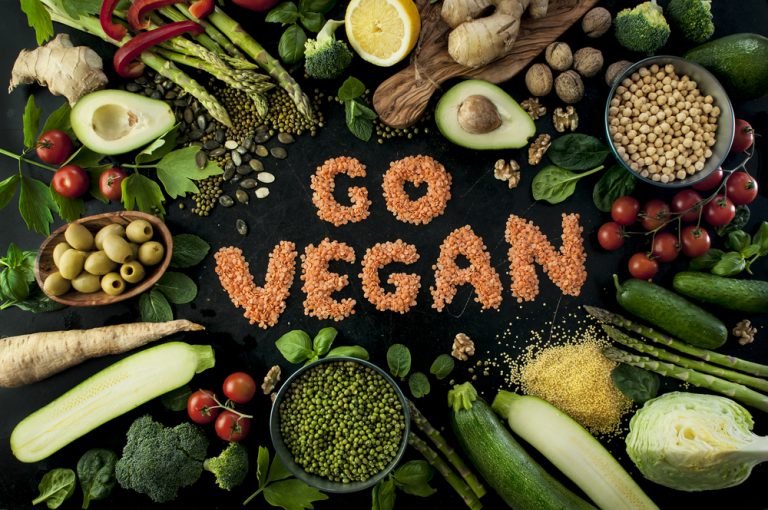 With the release of Oxo's vegan beef-flavoured stock cubes looming large, it's important to look at how this positive move for the Planet can also be an encouraging move for businesses. There's been a recent boom in sales of plant-based products, which has lead to some unexpected menu updates at fast food chains. Greggs' Bakery and KFC have both made recent contributions with their own brand of vegan products.
The success of these releases is something to be celebrated but also perfectly timed from the companies, as they have both smartly cashed in on 'Veganuary'.
Going Vegan for January 
People going vegan for January is something that has inspired a sharp rise in plant-based diets for many people across the UK. This year, according to The Guardian, 130,000 people have pledged to stick to the strict diet that sees completely giving up on animal-based foods. They will opt for a healthier, more environmentally-friendly solution.
The scale of this business opportunity is huge for food manufacturers and vegan restaurant chains alike. That's the reason why we can already see a huge rise in the amount of vegan options we have in supermarkets and other big name retailers.
Greggs was truly the first of the large-scale companies to change their ways and begin to spot a gap in the market. In January 2019, the release of their 'Vegan Sausage Roll' caused controversies on social media and British television shows.
The uproar from well-known celebrities such as Piers Morgan inadvertently helped the product's popularity grow, allowing it to cause a bigger splash than it ever would have done without this attention.
This has allowed Greggs to choose to release further plant-based products, such as the new 'Vegan Steak Bake'. The fact that large corporations have began to engage with the ever-rising vegan movement means that we will definitely start be more plant-based as a country. If these products are on the menu and you've heard continuous news reports about them, your curiosity will lead you to trying them.
Other companies have been less successful in their methods of releasing vegan products, such as Burger King. While trying to capture the market, they inherently messed up by with the way they cooked their burger. It is actually cooked on the same grill as animal products. This means this new soy-version of the Whopper will be cooking on the same grill as the original.
The proof is in the pudding with the rise of veganism across the UK. Earlier this month Real Business reported that, "A quarter of Brits drank plant-based milk in 2019, (19% increase from 2018). One in three Brits have stopped or reduced their meat consumption and in 2018, the UK launched more vegan products than any nation".
Update: How Coronavirus has impacted Veganism
The gigantic spread of Covid-19 has impacted so many things in a negative way, though you may not have expected it to cause problems within the world of food, it has however actually gone on to have a somewhat positive impact on the vegan world.
Plant Based News has reported, "Vegan meat brand Tofurky has seen its plant-based products skyrocket, despite the coronavirus (Covid-19) pandemic causing delays in new product launches. The company's Founder and Chairman Seth Tibbott, who recently featured on the PBN Podcast, described the surge as 'astronomical' after revealing internal data from the last 60 days".
The higher demand in plant based food products may well be due to the fact that people began to stockpile items they thought they may find difficult to find as the weeks of lockdown went on. Though, with food product options being further limited at times, especially near the start of this lockdown, it has become a time for people to try new things, and in turn has lead to some partially adopting a vegan diet.
According to Nielsen data, sales of plant-based meat from companies including Tofurky and Beyond Meat have skyrocketed 246 percent amid the coronavirus lockdown. Other plant-based foods had also seen a staggering increase, including dried beans (140 percent), kidney beans (102 percent), and chickpeas (91 percent).
Could going vegan allow us to avoid future pandemic?
Doctors have suggested that adopting a vegan way of life may be the way to stop pandemics, such as the one currently being caused by Coronavirus, from happening again in the future. This idea comes from the suggestion that the UK needs to drastically cut back its intake of meat in order to avoid a future health crisis.
The Metro have reported on these suggestions and stated, "Plant Based Health Professionals (PBHP) say the connection between major disease outbreaks and factory farming is being 'swept under the carpet' amid the coronavirus pandemic, as they join a wave of experts urging people to go vegan. The virus has brought the world's attention to the illegal wildlife trade, thought to be behind the spread of Covid-19. Scientists believe the bug jumped to humans from bats via an animal host, possibly the pangolin, with early cases related to a wet market in Wuhan, China".
The chances of the vast majority of us turning to a vegan diet are slim though, even though plant-based lifestyles are becoming vastly more popular in many parts of the world, including the UK. Over time it seems pretty safe to state that veganism will gain popularity, to just what extent though, only time will be able to tell.
 The number of people trying to live a more environmentally-friendly lifestyle and consuming a greater amount of plant based food is clearly still on the rise. The product releases that have lead the way and the news stories written about them, have encouraged more people to try vegan diets. This is why, this year, you'll see more businesses going at least partly vegan than ever before.