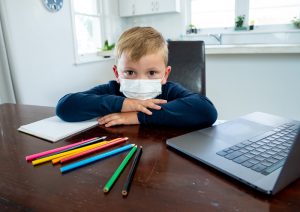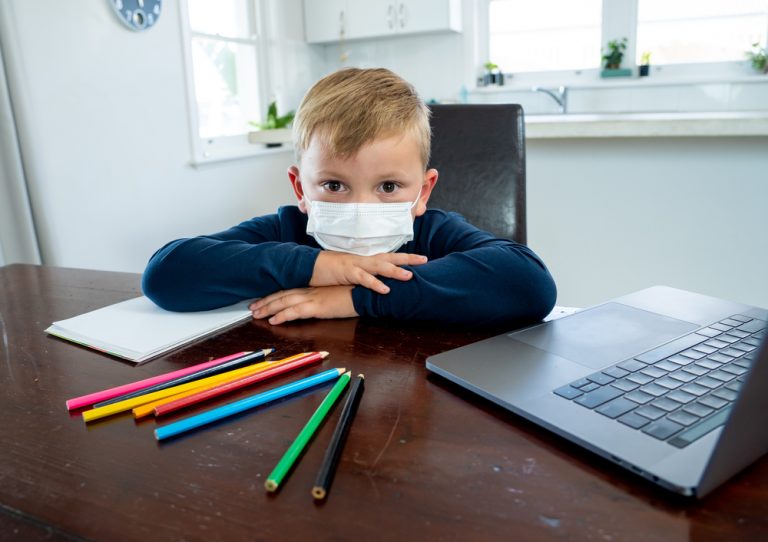 As a second full national lockdown was announced by the UK government at the weekend, many businesses and business owners fell into a state of panic, which is completely understandable.
Things will be extremely difficult over the next month (or more if the lockdown is extended) and financial struggles will become a reality for the vast majority of people in England.
The lockdown is set to begin this Thursday 5th November. This will continue on for roughly a month (at least), and will come to an end 2nd December if all goes to plan and the R rate proceeds to decrease. Support bubbles will be allowed to continue on as they have been doing, but generally mixing with other households is forbidden for the foreseeable future. All non-essential businesses will not be allowed to remain open and must temporarily close; this includes all pubs, bars, restaurants, non-essential retailers, etc.
The official announcement has been made
Prime Minister Boris Johnson made the announcement on Halloween and stated that there will be slight differences to the lockdown we experienced in the spring/summer. The BBC have reported that, "Boris Johnson has announced a second national lockdown for England to prevent a "medical and moral disaster" for the NHS. Pubs, restaurants, gyms and non-essential shops will have to close for four weeks from Thursday, he said. But unlike the restrictions in spring, schools, colleges and universities can stay open. After 2 December, the restrictions would be eased and regions would go back to the tiered system, he said".
Will the second national lockdown be extended further past 2nd December? The answer to that question remains unclear at the moment, though we can expect the government would want to place a slight easing to the restrictions in time for Christmas 2020, in order to restore some face and gain some praise from the public. Though, this may not be the wisest move to make, it is one many wouldn't undoubtedly appreciate.
In order for all businesses, but particularly the smaller ones to survive, they'll need to know a thing or two about what they can actually do during this time of the current pandemic. Below you'll find information that we hope an be useful to you in your attempt to get your business through yet another fully-fledged UK lockdown.
All businesses that must close during UK Lockdown 2:
All non-essential retail, including, but not limited to clothing and electronics stores, vehicle showrooms, travel agents, betting shops, auction houses, tailors, car washes, tobacco and vape shops.
Indoor and outdoor leisure facilities such as bowling alleys, leisure centres and gyms, sports facilities including swimming pools, golf courses and driving ranges, dance studios, stables and riding centres, soft play facilities, climbing walls and climbing centres, archery and shooting ranges, water and theme parks.
Entertainment venues such as theatres, concert halls, cinemas, museums and galleries, casinos, adult gaming centres and arcades, bingo halls, bowling alleys, concert halls, zoos and other animal attractions.
Personal care facilities such as hair, beauty and nail salons, tattoo parlours, spas, massage parlours, body and skin piercing services, non-medical acupuncture, and tanning salons.
Extension to the furlough scheme
One thing you should note is that the furlough scheme has been extended by a further month in order to help out those businesses that need it the most. Therefore, if your business must once again close during this lockdown, you'll be able to furlough your members of staff and allow the government to cover the costs of 80% of their respective wages. You should focus some of your efforts on sourcing all the financial aid you can get from the government during this time, including grants the don't require repayments. These are essential for the business owners that are going through some real turmoil during the time of lockdown.
Working from home
If your business venture operates from an office space, or another similar environment to that of an office, it is once again time to shift things back home. This goes for both the business owner and the employed members of staff that work for the company. You may have just been finding your feet at work again, but now you'll be required to work from home once more. Changes are always afoot during the pandemic, but I think we all know that by now.
Could this be the end of the working office space as we know it? Will business owners decide to run things from home completely in the future and save money by not renting out office blocks? These are questions we must consider as the reality of working away from the office strikes once more with the introduction of the second full lockdown.
The BBC have reported that it could most certainly be the end of offices as we know it in Wales, as well as a few other areas of the UK. They have reported that, "Nearly half of all working adults (49%) in the UK are working from home due to coronavirus, according to the latest figures. Before the pandemic, it was just 5%."
Could getting rid of your businesses office be something that saves it from the likes of insolvency and permanent closure?  We believe that abandoning the traditional office space for a working from home system will increase in popularity throughout 2021.
Takeaway and delivery services
Owners of takeaways are at least getting to maintain a bit of luck throughout this pandemic by getting to remain open. Delivery services can also continue through this new lockdown and click and collect services have also been given the green light to continue on. So, if your business relies on makings its profits from any of those activities, you'll be able to keep the money coming in, up to a certain extent.
Be sure to put the word out online if your business can still operate via the use of delivery and takeaway services. If your customers don't know you're open for business, they want support you. It is as simple as that, so communicate with them through the use of the internet.
Online market your way through the lockdown storm
Speaking of the internet, if you're the owner of a small business or an independent business venture and you're worried how its going to continue on through a second UK lockdown, start to think what you can do from a marketing aspect. As you'll be directly driving your business' custom from a solely online environment during the time of the second UK lockdown, it's a good idea to utilise your website, social media channels and online-based products/services you may offer during the coming month.
By building up a strong online presence, you'll be able to keep up a communication stream with your consumer audience, sell products even through the lockdown, offer your services to customers and most importantly continue to function as an uninterrupted business. This is fast becoming a rarity these days, so get yourself online and save your business from being locked away for another month at the very least.
Finance your way to safety
You may not yet have considered the vast amount of alternative business funding methods that are available directly to you online. In the past, alternative business finance providers were hard to find and might have had a specific product or sector they specialised in. There's a huge variety of alternative business finance lenders and dozens of products available.
If your chosen way of taking payment from customers is via card payment terminals, merchant cash advances could provide many benefits to your venture. Merchant cash advances offer a cash based lump sum based on the business monthly card sales. The amount offered up front is generally up to a month's revenue. This straightforward modern way of borrowing is a good fit for small and medium sized businesses that take a high number of low-value transactions.
The majority of retail companies use some sort of card payment terminals, making up for a large percentage of sales. Credit and Debit card payments can be tracked and analysed easily by yourself and the advance provider. This is one of the main advantages to using a merchant cash advance as an option for funding.
New start-ups to find a way through lockdown
As many people are unfortunately losing their jobs because of lockdown closures and businesses facing extreme financial difficulties, we're likely to witness a continued growth in new start-ups. This is because gaining new employment is becoming increasingly difficult, with far less jobs being available to apply for than in recent years, coupled with the fact that people have to battle with a much larger amount of other applicants.
All of these things put together are leading to more and more people starting new business ventures. While beginning your own start-up comes packed with more than a few risks, it may be a good way to get yourself through lockdown if you're struggling to find a job, and you have a strong, well-developed business idea.
You're likely to find the vast majority of these new businesses to be largely based online, due to the current restrictions in the UK. There would hardly be any point in starting up a physical retail store for example, as you wouldn't be able to open (unless it was marked as essential), or welcome customers into your premises. Plus, the rise of online business is continuing to grow, we're seeing more supermarkets travel down this route, as well as sports retailers, such as Nike.
The online advantage
If you are thinking of starting a new business venture, going online is certainly the only way to go at the moment. Coronavirus has without a doubt impacted all aspects of our lives, and we've all had to think differently about the way we run our businesses. You can pretty much guarantee that the trend for online shopping will continue to rise in a post-COVID world. We're all becoming even more used to buying products online, due to the impacts of the terrible virus, and therefore it's hard to see a point where the public reverts back to high street spending sprees.
If you were thinking about opening a retail shop, why not make it an online store instead. This way you'll also likely save a lot of money as you won't be paying rent to a landlord on a monthly basis, you'll be bale to operate from the comfort of your own home and can instead spend funds on making sure you have a professional, accessible website for customers to browse your products on.
The issues you may run into with an approach like that do exist however. Will you be able to bring in as many customers solely online as a new business, or will you be able to gauge how much stock you'll be in need of at first? Possibly not, but with everyone once again being stuck indoors most of the time, due to the rules of the second national lockdown, you may just find that you've got a much bigger audience than you first anticipated.
There are many positive aspects that come with setting up an online business venture; choosing to opt for this approach rather than having a physical shop in a town or city centre. It's also the modern way of doing things, so you wont have to worry about consumers not trusting you or not taking you seriously just because you lack a physical presence.
Keep in mind that running an online business does not mean you'll have an easier time than those who own companies with a physical presence. In fact, you may find yourself working even harder in some areas that you hadn't properly anticipated thus far. You'll have to market your brand successfully and create a solid brand identity to really get the ball rolling on the digital side of things.
Every business owner will need to create a marketing strategy that's unique to them. No one plan or scheme will work in the same way for multiple companies, this is why being original in your thinking process is essential to market well for a small business that wants to hit the ground running. This applies even more so to businesses that are located solely on the internet. You need to carve out your own audience when you cannot simply be discovered waiting in the high street, so mark out your target audience and get chasing them down.
Things can only getter better… eventually
The second lockdown will play witness to the closure of more businesses, especially the smaller local ventures that rely heavily on public footfall to keep them afloat. Though this is unfair and quite frankly cruel, it is the harsh reality we're living in at the moment. By following our advice and taking a chance on some of the information we have provided you with above, you'll give yourself a great chance of making it through and coming out of the other side with your head held high from a business point of view.
In the worst case scenario, this second lockdown that's about to begin will be extended on into next year, before we eventually see an easing of the forthcoming restrictions. Though, for now we can simply hope this will not be the case and that our businesses will once again be allowed to function in a way that is a little closer to normality. Here's to hoping that 2021 is the year that brings with it the end of the Coronavirus pandemic and the return of a bustling economy, with the return of business ventures from all sectors of industry and of all shapes and sizes. The sooner COVID-19 is a thing of the past, the better off we'll all be.