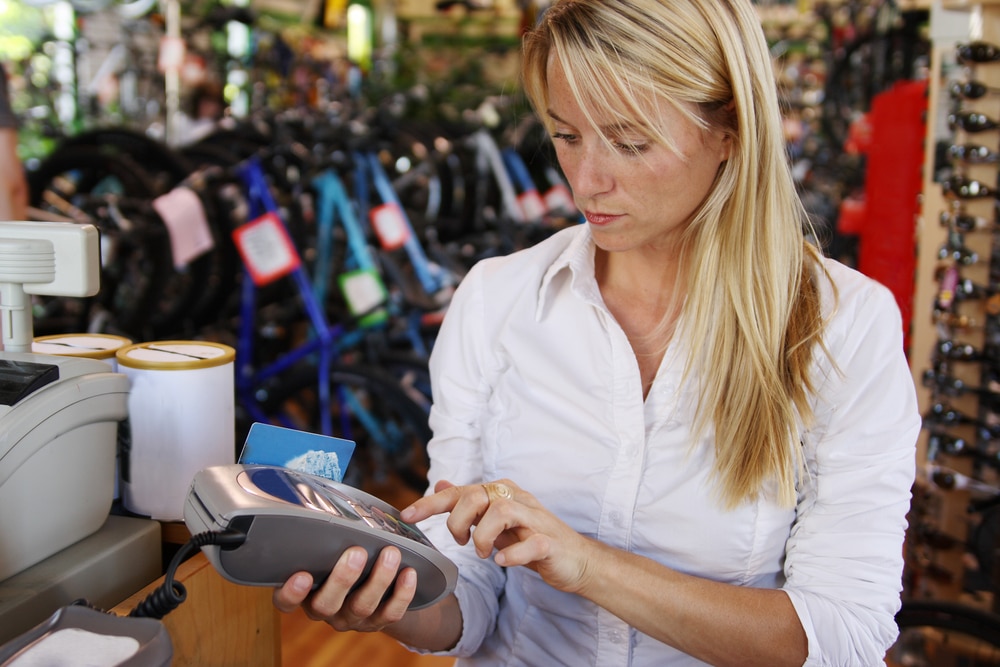 Business Cash Advance UK
Business Cash Advance in the UK is an alternative funding solution that uses your card payment machine.  If your company takes card payments you could receive a business cash advance unsecured loan that is repaid as a percentage of your future receipts through your PDQ machine. This alternative short term financial product is ideal for companies that take lots of card transactions via their PDQ Machine. Unsecured financial support up-to £200,000 is accessible to UK companies with our business Cash Advance product.
What is a Business Cash Advance in the UK?
A Business Cash Advance or a Merchant Cash Advance as it is also know as is an advance of cash against future credit and debit card payments in your business. Given this flexibility of repayment with a Business Cash Advance as it is sometime know is very suitable for the hospitality sector in the UK. Other business types like retail also benefit greatly from this product. The funding could be used for anything but most invest in stock, equipment or refurbishment. Those simply needing help with cashflow or trying to plug a gap with other mainstream financial solutions.
Business Cash Advance UK And Your PDQ Card Payments
This type of business cash advance is available to anyone who takes PDQ card payments.
Retailers and shops (B2C). like Take Aways – Hairdresses – Florists – Coffee Shops

Businesses that sell to other businesses (B2B), taking credit card and/or debit card payments. Like Accountants – Tool Hire
You can use the money that you release within your company, for any purpose. This could include:
Working capital for expansion.
Improving your premises.
Purchasing stock.
Paying unexpected bills.
Recruiting staff.
Improving your cash flow.
Paying HMRC
Business

Cash Advance

Companies
You can borrow up to a maximum cash advance of 100% of the monthly value of the card payments that you receive. The maximum advance is £200,000 for a business cash advance in the UK. As a leading business merchant advance broker we deal with most cash advance companies. Our preferential cash advance company is 365 Business Finance. We have partnered with 365 business finance as they are one of the UK's leading business cash advance companies.
It's so simple and transparent. A business cash advance with no credit checks is an unsecured advance of cash based on future credit and debit card sales and is repaid via a pre-agreed percentage of your businesses card transactions from your card payment terminal.
Is a Business Cash Advance a Loan?
Although it can be referred to as a card machine loan, this kind of funding is not technically a loan as it simply works by selling future card revenue to the lender. Therefore a business cash advance is not a loan. It is an advance of future card machine takings. You can benefit from a fast cash boost without the usual restrictions associated with traditional loans; there may well be no credit check and approval is pretty quick, often on the day of application.
How much does a Business Merchant Advance cost?
Business cash advance offers unsecured alternative funding solutions to UK SMEs. A business advance is an alternative business funding solution with no APR or fixed-term. These unsecured advances offer flexible monthly repayments, that mirror the cash flow of your business. Repayments on our unsecured cash advances depend entirely on your companies monthly credit and debit card sales. Paying the advance back is based on your monthly card transactions.
A business cash advance does not have a regular interest rate or APR charge. Instead, you agree on a total repayment amount including funding fee. This will be more than the amount advanced to you. However, you then repay based on the agreed payment split.
Generally speaking most lenders are looking to have loans repaid within 6-12 months and won't lend above 100% of monthly card takings. This means you'll typically end up having to pay about 5-25% of your daily card transactions towards your balance. A business advance responds to the dilemmas commonly faced by small to medium sized business in the UK. It supports businesses that are faced with unexpected bills and cash flow challenges.
The main point to any funding is always down to cost, what does a business cash advance cost?
A typical example of cost for your business with a cash advance would be :
Funding amount: £35,000
Repayment amount: £44,800
Factor rate: 1.28
Commission percentage: 5%
Flexible Repayment Terms – Cash Advance
Business cash advances are paid back via a small fixed percentage of your card payment takings. For example, you might agree to pay it back say 10% of your takings. The cash advance for business is not a loan product. This is due to the product not have an APR or fixed monthly repayments.
The beauty of this arrangement is that it accounts for fluctuations in your trading volumes. For example, if you have a bad trading day, you still only repay the same rate of 10% of your takings (in this example). This means that you don't have a fixed loan repayment that you have to meet that doesn't account for trading fluctuations. In this way, this kind of finance is ideal if you have trading fluctuations that might cause you to worry about repaying a traditional bank loan. This type of finance suits any business that regularly use PDQ transactions, such as those in retail, ecommerce or hospitality.
An upfront fee, sometimes known as a factor rate, is applied to the requested sum and then the business pays back this total amount via an agreed percentage of their debit/credit card takings. These payments are usually taken back on a daily basis and, as such, follow the business performance, thus a Business Cash Advance UK is cashflow friendly.
Repayment time is dependant greatly on the amount of revenue you earn – making APR comparison difficult. All repayments for the business cash advance are adapted to your cash flow – they come from a small percentage of the business card takings instead of a fixed amount each month.
Business Cash Advance Pros and Cons
Pros:
No fixed monthly payments, instead varies with business performance and works with your cash flow
Lower credit standards than some other types of business loans
Loans are unsecured, which means you don't have to put up any collateral
Can be very quick to get a loan, sometimes in as little as 2 days
Clear repayment amount
Cons:
Equivalent APR can be significantly higher than other types of loans
Funds are usually deducted daily rather than monthly
Few providers in the UK and not all work with all payment companies
Relatively unregulated industry in the UK
May require you to keep running your business in a certain way (e.g. card machine provider, opening hours, card minimums, etc.)
Qualification Criteria
You need to be taking at least £5,000 in card payments each calendar month.  This should also be spread over a minimum of 10 separate transactions. The business should have been taking card payments for at least 6 months. Full criteria and terms will be provided by our funder, should you wish to apply for a business cash advance in the UK.
Apply For A Business Credit Card Cash Advance
Need more information on business cash advance UK? The process is so simple, quick and easy. Just complete the online enquiry form. Once it has been received a cash advance specialist will contact you. They will talk though all the aspects of a business cash advance UK funding product.