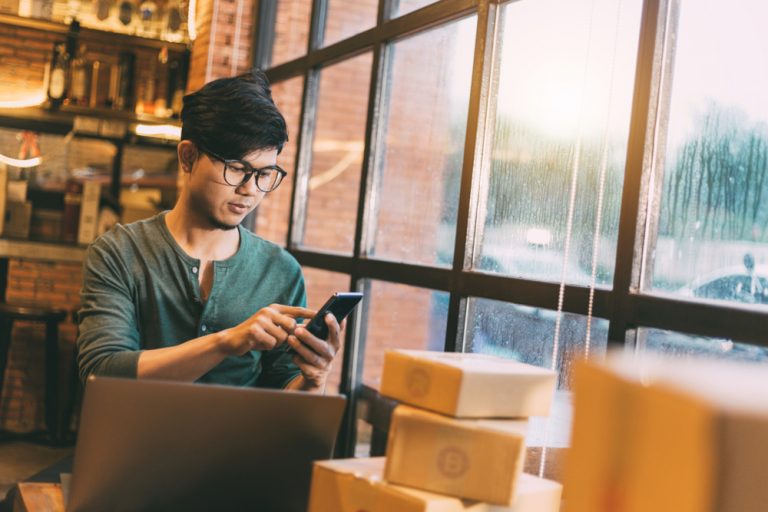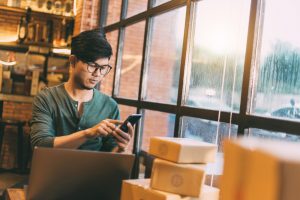 Online eCommerce internet businesses have grown on a vast scale in 2022, but they still face a number of unique funding challenges namely cashflow.
This is where our E-commerce business loan can support internet based businesses to ensure they have sufficient stock as to facilitate deliver of their orders.
If you own an online e-commerce business this is looking to maximise growth and take it to the next level, in order to carry out your plans you may very well need funding to enable that to happen.
An e-commerce business loan from PDQ Funding will allow you to advance your expansion plans and grow your business.
Regardless how you are planning to expand your business, finding the right business loan for your company can help you take advantage of any new opportunities you come across and make your ambitions a reality.
What is an E-commerce business Loan
E-commerce business loans are a type of financing that is specifically designed to meet the needs of online businesses. Unlike traditional business loans, e-commerce business loans can be used to fund a variety of expenses, including website development, marketing campaigns, and inventory purchases.
These types of loans also tend to have shorter repayment terms than traditional loans, giving businesses the flexibility to repay the loan as their sales grow.
Because e-commerce business loans are backed by the value of the borrower's inventory, they are typically easier to qualify for than traditional business loans. As a result, they can be an ideal solution for businesses that are looking for a way to finance their growth.
The loan offers a fixed monthly repayments and loan terms from 6 months to 24 months. Financially it makes sense as the finance could help you plan your cashflow in advance so you can make the most of your opportunity to grow.
Types of finance for E-commerce businesses?
There are a number of types of finance products available for online E-commerce entrepreneurs. Let's take a quick look as we talk you through four: merchant cash advance, unsecured, secured loans and business credit cards types of e-commerce funding in the UK that will support your commerce marketplace.
Read more about each loan type below.
Merchant Cash Advance
Merchant cash advance for E-commerce are also known as business cash advance, it offers a quick and flexible way of obtaining working capital for your business. The total amount of money you are offered via your loan will be based on your average monthly card sales. This means that the more money you make each month, the more money you will be able to borrow.
There are monthly fixed repayments with a E-commerce merchant cash advance, instead, the repayments are based on your future debit or credit card sales. When your business makes a sale, a pre-agreed percentage of each transaction will automatically go towards paying off your loan.
A Business merchant cash advance offers an instant cash injection between £5,000 and £200,000. The repayments are then made comfortably, using a small percentage of future customer card payments.
Unsecured Business Loan
Unsecured business loans for E-commerce are totally unsecured and can be access relatively quickly, with lending decisions within hours. As their name suggests they're unsecured, this means there is no need to secure the loan with an asset such as land, your home or equipment. Due to the fact they are unsecured be expected to pay a higher rate of interest.
Secured Business Loan
Secured business loans for E-commerce are secured with some type of physical asset. This means, if you default on repayments, the lender has the right to repossess the asset. Due to the loan being secured, there is less of a risky for the lender, this means the lender will be willing to offer greater loan amounts with a  lower interest rate, as well as a longer repayment term.
Business Credit Card
Business credit card for E-commerce can be used to support your small online business. They are a fantastic option if you have to manage expenses across multiple team members or you are looking to take advantage of business rewards programs. It's worth remembering that charge cards have a requirement to pay the entire outstanding amount back in full at the end of the statement period.
How do loans for online businesses work?
Our loans for online businesses are designed to meet the needs of small and medium sized businesses that need a little financial boost to get them to where they want to be.
Our loans work differently from a traditional bank loans due to the fact online businesses also work differently, as mentioned previously, as what we offer is classed as 'unsecured'. Instead of focusing on fixed monthly repayment loan terms, you'll need to repay the cash advance over time with a small percentage of your monthly debit/credit card sales. This fee will be agreed upon before you sign up for the loan, so don't worry about hidden fees and charges as there won't be any.
This basically means that when things are going well and your online business is taking a lot of cash via card sales, you'll repay more of your loan. Although, when you're facing a more difficult financial period, try not to worry too much as you'll be repaying a much lower amount, ultimately making things easier and more convenient for you via your e-commerce payment process.

Benefits of a business loan for E-commerce?
There are a number of benefits of using a business loan for your commerce platform, we detail a few of the advantages:
Lower interest rates: Statistics show that Commerce businesses are shown to be more reliable when it comes to borrowing.
Quick access to business funds: We are able to offer e-commerce business loans and merchant cash advance in just 24 hours.
Increased cash flow: The Improvement of your business' working capital.
Financial freedom: You maintain full ownership of the business while keeping control over how your business loan is used.
Fixed monthly repayments: Having a repayment choice so you know what you expect to pay back each month, and for how long.
Easy online application: Fast and simple online application process that can be completed with little need for paperwork.
Short-term finance: Repay the loan amount over a period of 1 – 2 years at a speed that best suits your business.
Ecommerce startup loan
An E-commerce startup loan may give you that head start if you are looking at starting a business in this type of industry. The startup costs will need to be covered regardless if your E-commerce business drop shipping or an online store selling anything from dog clothing to shoes.
What ever the type of business you will need funding to get it off the ground. As the venture will not have a credit history, you may need to apply for a Start Up Business Loan, which is government-backed and and classed as a personal loan. These type of loans are available to individuals looking to start or grow a e commerce business in the UK.
In addition to finance, successful applicants receive 12 months of free mentoring and exclusive business offers to help them succeed. The E-commerce startup loan is unsecured, so there's no need to put forward any assets or guarantors to support an application.
All owners or partners in a business can individually apply for up to £25,000 each, with a maximum of £100,000 loan available per E-commerce startup. These loans are derived by the British Business Bank.
Is my E-commerce small business eligible for a loan?
You can apply for a eCommerce small business loan if you meet the following criteria:
Registered and trading in the UK
Business owner over the age of 18
Business must be at least 6 months' old
Minimum monthly turnover of £5,000
eCommerce Loan Application
Step 1:
Visit our application page and provide the relevant information. This will ensure that we match you with an ideal lender. We will then ask you for further information about your business. You'll need to be ready to tell us the following:
The name of your eCommerce business
How long you've been in business
Your average monthly card sales
The amount you are looking to borrow
Step 2:
Will will then require a few personal details, so please be ready to tell us:
Your title, along with you first name and surname
Position you hold within the business that is seeking a loan
Email and telephone number, so that we can stay in further contact with you
Step 3:
Read through our terms and conditions carefully, and if you're happy to continue, click 'get a quote'. From here your application will be processed and reviewed by a member of our business finance suppliers team, who will help you find the correct lender for your emergency business loan.
Step 4:
We will then be in touch with you to confirm the conditions of your business loan agreement.
Step 5:
Once the application is complete, it will be sent off and approved by a lender. You can then have a discussion with them regarding the terms of the loan. These terms will include interest rates, as well as how much the borrower will repay each month.
The loan is then provided to you on an agreed and transparent basis. As providers of capital for merchant cash advances uk we support the growth of your business with our eCommerce business loan alternative.
FAQ's
Can I get loan for eCommerce business?
Yes, you can get a loan for your eCommerce business. Lenders such as PDQ Funding are happy to support Ecommerce and online businesses with loans if they take card payments.
How does revenue based financing work?
Revenue based financing works by a lender offering a set amount of finance against your current turnover. Once that turnover amount is grown the lender will offer a larger amount via a loan, this type of funding grows as the business expands.