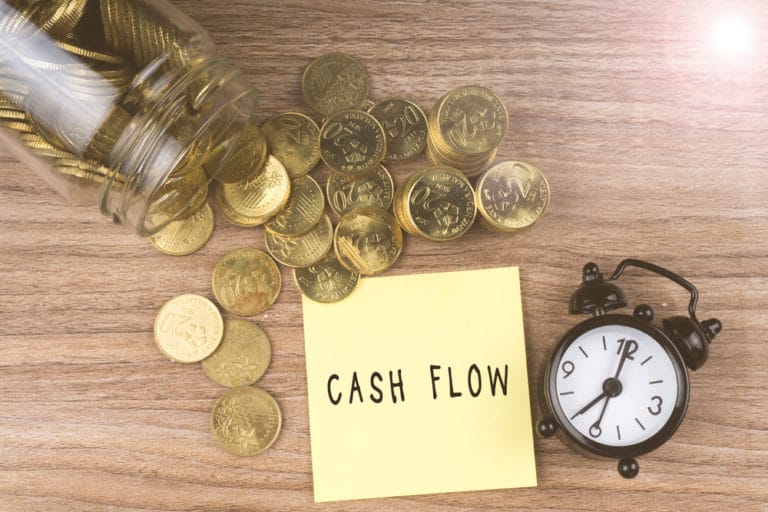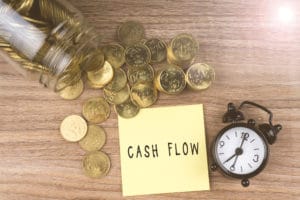 Business cash advance with no credit check is a simply but alternative type of business loan product. No credit checks are needed as the finance is secured on your future card receipts revenue.
The cash advance is a short-term cash injection of between £5000 and £200,000. This type of funding is designed to support business cash flow regardless if you have a less than perfect credit score.
Unlike traditional finance loan products there is no APR payable. No credit check loans support small busses and SME's in the UK with an affordable way to access unsecured capital for expansion. Our unsecured advances are the prefect way to grow your business regardless of your credit history.
What is a No Credit Check Business Cash Advance?
A business cash advance is often seen as an alternative to a traditional bank loan. Lenders have to meet strict financial terms and conditions to protect borrowers as they are Regulated by the Financial Conduct Authority. Every cash advance for business application is considered individually and the amount charged is reliant on the businesses performance. A company with a good working history could negotiate a lower fee as they pose a small credit risk to the lender. 
Repayments of the advance are automatic and calculated as a pre-agreed percentage of about 7% per transaction of future credit or debit takings. Meaning you only have to pay back the cash advance and fee when the sales come in.
Is a Business Cash Advance a loans? The are not technically loans, as the cash advance provider doesn't take any security, credit check or a personal guarantee as they would with traditional business financing. If you are unsure of your credit score, companies like : Experian : Equifax : ClearScore : all offer free credit check searches. Gaining a cash advance with a not so perfect credit history is alway a challenge but with a business cash advance we understand everyone has a story.
What is a credit check?
A credit check is when a lender wishes to view information about your business financial performance, the credit reports allows the lender to take an up-to date view of your finance position. There are two types of credit check which a lender will undertake:
Soft credit checks: allows a lender to see quickly without leaving a footprint on your business credit repot. Lenders do this to determine the likelihood of success in an application without closely examining your credit history. These aren't visible to companies, and will not have an impact on your overall credit score.
Hard credit checks: hard credit check are when lenders take a search of your credit report leaving a footprint, this allows other lender to now that your business has applied for some type of finance. These searches will be visible to other companies, if too many hard checks are carried out over a short period of time, your credit score can be negatively impacted for six months.
Lenders will request a soft credit check against your business or if a sole trader against the proprietor. No credit foot print will be left as it is just to confirm that you live or work at the given address.
When a lender performs a credit check, they are looking at the directors repayment history as well as the company's finance ability to make repayments on time. The also are looking for the following adverse credit history, these will include things like:
Loans, credit cards and mortgages that you currently have open, or have closed in the last six years.
Details of past missed repayments and defaults.
Details of any past County Court Judgements (CCJs).
Any times you have been declared bankrupt.
Are there any previous liquidation and insolvency issues.
What are the benefits of having no credit checks? :
£5,000 – £200,000 can be gained in as little as 48 hours
You only pay back only when you make a sale
All costs agreed upfront 
No hidden charges or late payment fees
No credit checks or personal guarantees required
80% of businesses are approved for a business cash advance
Is My Business Eligible For A Loan?
To be able to apply for one of our business loans, please ensure that:
You are a sole trader or limited company
The business owner or directors (s) are over the age of 18
Registered and trading in the UK
A history of actively trading for 6 months minimum
Does have a minimum monthly turnover of £5,000
Business Loans with No Trading History
Lenders can make it difficult for new businesses to find the finance they require to grow. Without a trading history, lenders may demand high rates if they will lend at all. Many traditional lenders only lend to established businesses with a minimum of two years accounts. The rise of the online business lenders usually take a view on affordability before they will consider business loans with no trading history.
Merchant Cash Advance No Credit Check
Alternative merchant cash advance lenders offers the choice to business owners to secure finance without requesting credit checks. Modern day cash advance loan funders use underwriting techniques to form a financial decisions based on how your company is preforming today. Business Cash Advance Loan providers look past your credit history. They innovative technology and information help to research potential customers. A business's industry reputation and customer reviews tell a truthful picture of its risk than a credit search would. All this information and a direct feed to the merchant provider helps make an informed decision on risk.
For many small business owners a merchant cash advance offers unrivalled reassurance that they can always afford to make repayments. If business is slow one day, and you make less money, the amount you pay back to the lender is also suitably smaller. Better still, when business is booming, you can pay back a larger amount and repay the advance much quicker than you originally expected.
Merchant cash advances are entirely unsecured, which means you don't need to secure funding against your valuable assets. It's an ideal solution for any small business that generates a good volume of card transactions but has little valuable assets.
There are no fixed repayment periods and you keep 100% of the money you make through cash sales. Because you only pay back a small percentage of your daily card sales, repayments are always in sync with your business' cash-flow.
Apply For Business Finance
Step One:
Head over to our make an application page. We will ask you for a few more details about your business,  we will need the following information:
The name of your business
How many years you have been trading for
Your average monthly card sales
Step Two: We will then ask you to provide us with:
Your title, first name and surname
Position within the business
Email address and telephone number
Step Three:
Once the information that has been requested has been submitted simply, click to accept the terms and conditions, then click 'get a quick quote'. Your application will then be processed and assessed by one of our account managers.
Step Four:
One of our account managers will soon be in touch with you by either phone or email to discuss the terms of your business cash advance or business loan agreement.
Step Five:
Take time to carefully read through all of the terms of agreement. Should you be happy simply sign the relevant documents and return them.
Do you think your business could grow with the support of a unsecured business finance? Complete the online enquiry and let us help you get same day business loans with bad credit
FAQ's
Are credit checks required for a business loan?
Most lenders will carry out a soft credit check, this is to determine you are say who you are.
Is a credit check required for a business cash advance?
No there is no need for a credit check for a business cash advance as the lender is advancing against future card sales.
Is a credit check needed for a start-up business loan
Start ups are harder to get funding without the need of security of credit checks as it is a new venture and you or the business have no history.