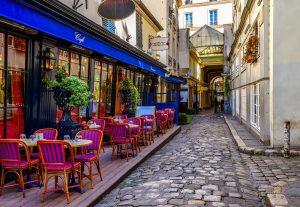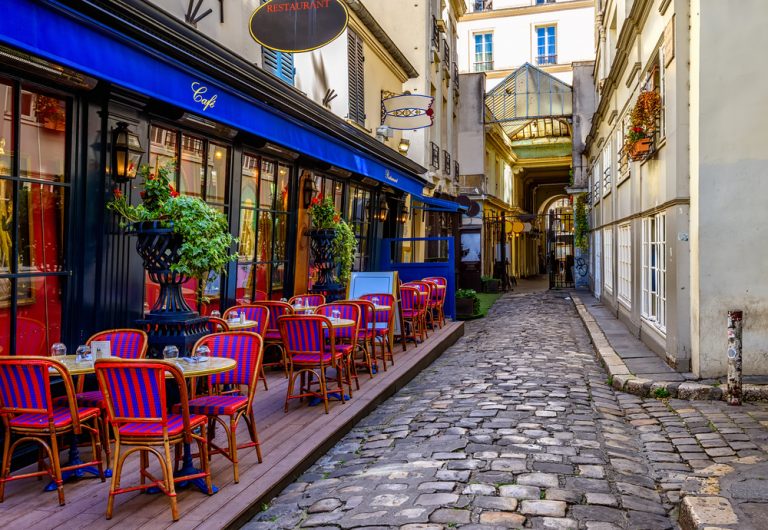 If you're the owner of a café in the UK, you are part of the backbone of the UK small business economy. We have helped cafe owners up and down the UK over the last four years, finding the flexible business loan they need to grow as a business.
If you're the owner of a coffee shop or café, our products may just be what you're looking for to achieve your business goals.
We understand that most finance companies say the same sort of thing, such as 'we can help you grow' or we 'provide finance for your café's' and so on, but we offer you more. We provide a product that is truly different to other types of business finance. You'll be pleasantly surprised how much of a good fit this can be for your café business.
Statista states that, "Cafés are a part of the quick service restaurant market in the United Kingdom, along with bakery and sandwich shops. Over the last decade there has been an increasing trend in the number of coffee shops operating in the UK, including independent operators and non-specialists. The UK cafe market however is still dominated by the three leading bands and chains: Costa Coffee, Starbucks and Caffè Nero".
What are Business loans for cafes
As the owner of a café or coffee shop you may require funding, there are a number of finance options available to you. It is important you carry out the correct amount of research while weighing up your options and carefully selecting the best available one for your own unique situation.
This funding option is suited to businesses of all sizes, so whether you own a small or large business, you won't be let down by our product. Our Business cash advance is an alternative unsecured business loan, which means it's a flexible funding option for you, and has no requirement to secure any personal or business assets against the loan.
Our cash advance calculates how much your business can borrow by factoring in your monthly credit and debit card transactions. The percentage of each future card sale that is repaid to your lender is agreed prior to the conduction of the loan. This means you'll know exactly how much you're going to have to pay back with each sale, plus you'll know that you only start the repayments once you're making sales.
Merchant Cash Advance for Cafes
The simplest way of looking at it is that if your retail business has a slow sales week, you'll repay less. Therefore, you won't be under the constant pressure of attempting to reach a certain amount of profit each week. There are no hidden costs or fees, so you won't be on the receiving end of a nasty shock once you take out a cash advance with PDQ Funding.
Get £5k to £200k within 24 hours
Pay back through your future card sales
Unsecured – there's no worries
Same day funding to your business 
Your cafe business is eligible for a merchant cash advance if you meet the following criteria:
Your business is registered in the UK.
You have been trading for 6 months or more.
The business has credit and debit card transactions of £5,000 per month or more.
Funding for cafes
PDQ Funding offer unsecured retail business loans, this will allow a lump sum of money to achieve the development of your café. Some lenders that offer business loans for retailers often require a personal guarantee. This legal status of a personal guarantee is there so if your business was to default on loan repayments, you as the business owner becoming personally liable for paying back the money. The most traditional form of lending within the retail sector is a bank overdraft, although for larger amounts with longer repayment periods, most retailers will opt for secured loans. These types of loans are commonly available from banks and other traditional lenders and will usually require a strong financial history. The small business loan will generally provide low fixed interest rates, with repayments set at equal amounts which are repaid each month for a set period of time.
The criteria between lenders varies significantly but in general but lenders will be looking to loan to businesses with a strong financial record and an excellent credit rating. PDQ Funding interest rates are comparable with an overdraft and the repayment terms will be dependent on your business structure.
Our quick four bullet points on things you need to know about our unsecured finance:
Applications can take just 10 minutes to receive a lump sum of £5,000 – £200,000
Repayments are to be made every month at a set interest rate
The loan is unsecured, but you may be asked to sign a guarantee
If you do not hold a great credit score, you can still be accepted
We understand that the high street is ever changing and businesses can have a difficult time keeping up with the new demands of the retail sector. So a cafe business loan may just be what you need to support your business, and even help it to take the next step. The application for a quote only takes a few minutes of your time, and a decision will most likely be made on that same day. This means that the money can be released to you, in most cases, within five days of you submitting your application.
Café growth across the UK
We've helped thousands of businesses just like yours get the funding they need for:
Training new staff
Purchasing new stock or equipment
Refurbishing premises
Relocation
Advertising
Helping with cash flow
Building a new website
and even more
The cafe business loan and cash advance can be used for many different purposes. You may wish to use it to invest in new stock, move your business to a new location, or help to cover your payroll costs, it's entirely up to you. You can apply for a free no obligation quote today and find out if your business qualifies for our services.
Business loan to open a cafe
If you are looking for a startup business loan to open a cafe, this type of finance is provided by the startup loan company on behalf of HM Goverment.
Setting up a cafe isn't cheap. Start-up costs typically run from between £20,000 to £100,000 depending on the size, style and location of your cafe. Money will need to be spent on rent, rates, refit, furniture and fixtures, equipment, staff, food and drinks.
It's easy to overspend on fitting out your establishment. Focus on return on investment, spending only on the things you absolutely need. Buy second-hand furniture and equipment or lease them to keep costs down. Commercial espresso coffee machines can cost anywhere from £1,500 to £10,000, whereas you can often lease them for as little as £5 per day. You'll need a coffee grinder, barista kit, knock-out drawer and possible a water softener too depending on your location. A commercial grade dishwasher is essential.
After rent, food and drinks, staff will be your biggest cost. Aim to keep staff costs to less than 35 percent of turnover, and in any case staff costs should not exceed 50% of your total overheads.
Allow for expenses including business and content insurance, supplies, licenses and permits, utilities such as electricity and gas, marketing, repairs and maintenance.
Don't ignore the administrative side of your business. Make sure you understand your responsibilities for paying income tax, VAT, national insurance along with your rent and business rates.
Many people invest their own savings in their new coffee shop venture but there are alternative sources of funding available. You can borrow up to £25,000 as an unsecured loan via Start Up Loans.
During coronavirus
Café's are one of many business types that have had to be closed due to the spread of COVID-19, though some companies have gotten creative about it and began to utilise a delivery/takeaway service which allows them to still gain a level of custom during these dark, difficult times.
How to apply for a café business loan
Step 1:
In this section we look at how to get a business loan for a cafe, this is a simple process for cafe owners. Simply visit our application page and provide the relevant information. This will ensure that we match you with an ideal lender. We will then ask you for further information about your business. You'll need to be ready to tell us the following:
The name of your business
How long you've been in business
Your average monthly card sales
The amount you are looking to borrow
Step 2:
Will will then require a few personal details, so please be ready to tell us:
Your title, along with you first name and surname
Position you hold within the business that is seeking a loan
Email and telephone number, so that we can stay in further contact with you
Step 3:
Read through our terms and conditions carefully, and if you're happy to continue, click 'get a quote'. From here your application will be processed and reviewed by a member of our business finance suppliers team, who will help you find the correct lender for your emergency business loan.
Step 4:
We will then be in touch with you to confirm the conditions of your business loan agreement.
Step 5:
Once the application is complete, it will be sent off and approved by a lender. You can then have a discussion with them regarding the terms of the loan. These terms will include interest rates, as well as how much the borrower will repay each month. The loan is then provided to you on an agreed and transparent basis. As a lender we support the growth of your business with our business cash advance
F.A.Q's
What are business loans for cafe?
Cafe business loans is a form of business loan which is aimed towards businesses in the hospitality services industry in the UK. They are essentially business loans that can be used by business to help pay for expensive equipment or for entrepreneurs looking to start their own Cafe practice.
How can I get a business loan for my Cafe?
If you're looking for a business loan in the UK, you can get one via a broker, lender or a highstreet bank. You can apply for a cafe business loan online by filling out an online application and choosing how much you wish to borrow. The application will require information about your business, how much you want to borrow, some personal details and contact information. Next, an account manager will be in contact with you to speak about your applications and walk you through the process of receiving business finance.
Why should I choose PDQ Funding for Cafe business loans?
We have strong experience helping various SMEs, but we also understand that hospitality services come with their own unique problems and ambitions. That's why our account managers are dedicated to finding the right funding for your business.