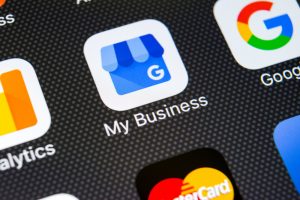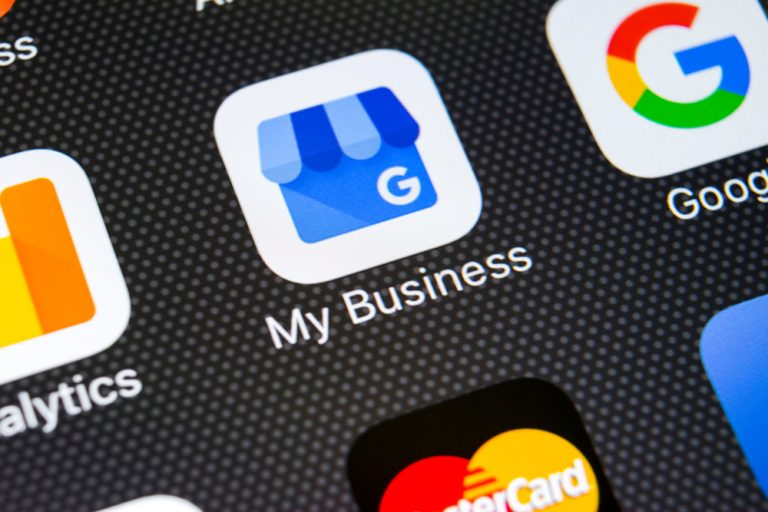 If you're the owner of a business in 2021, chances are you do most, if not all of your work online. Whatever it is you do in your day-to-day working life, there's likely to be an app that can help you achieve it with more ease. 
We all know about social media and other mobile apps that are used for entertainment purposes, but your mobile phone can be the perfect business device if you download the right things on it.
Business Apps in 2021
This article aims to give you the best and most effective apps to help the modern day business owner. Some of the features included in these applications are limited if you install the basic version, but many of them are free of charge anyway.
Dropbox –
This application allows its users to share documents between separate devices. So if you have some work, photos, or important files on your desktop that you'd like to transfer to your phone, you can do it for free by using Dropbox.
Microsoft Word –
We're all familiar with Word, but did you know you can download it in app version for your phone or tablet? Doing so allows you to complete work on the move, perfect for long train journeys when you still have remaining work to complete. Pairing this with Dropbox will allow you to share files within the cloud too.
YouTube –
YouTube isn't just great for entertainment purposes, it is also an app that can be used to watch tutorials on how to use a complicated program, or to learn useful information about business progression. You can even upload your own videos, allowing you to give direct advice and working tutorials to your employees if your position requires you to do so. It's easy to use and accessible to people of all ages, making a must-have free app for all business owners.
Challenger banking applications –
Mobile banking is so common today; you'd be hard pressed to find someone that isn't using it on a daily basis. Though, were you aware that you can get online business banking apps that deal with the finances of a company. Starling Bank, among others are market leaders in the online challenger banking world, and many of them offer fantastic perks to business owners.
My Minutes–
My Minutes allows its users to keep track of how long they're spending on certain tasks at work or in other areas of daily life. This is a good way to see if you're spending too long doing certain things while at the office, as you can see how you could potentially use your time more wisely.
Canva –
All businesses need a logo of some kind and with Canva, you can easily create your own. This will allow you to give your business it's own unique feel and branding. It'll also add some creativity into your job role and allow you to give the look of your company a personal touch, without having to pay a graphic designer for the pleasure of doing so.
Skype –
Skype is the ultimate video calling app that allows you to connect with others via webcam or front-facing phone camera. Skype is universal in the sense that it doesn't matter what brand of mobile either caller is using, one can be Apple and the other Samsung, you will still be straightforwardly connected. You can contact people around all parts of the world, allowing you to make those all-important, long distance business calls.
Google Translate –
This recommendation will only be useful in certain scenarios, but it can be handy when dealing and communicating with clients that are located abroad for example.  
Mailchimp –
This application lets you create surveys and submit them to consumers, in turn giving you feedback and how to improve your company. You can ask anything you like on the surveys and send them to as many people as you like, meaning you could perform some incredible market research for a new venture or find a way to revive you old business.
Google Drive –
Google Drive allows you to share documents with others users, editing them in a collaborative way. This is great for people working in teams, as it allows them to work together even when they're apart. If you're a solo worker Google Drive does offer you 5GB of free cloud storage, so it can be worth having for that reason alone.
Xero – 
Xero is a mobile accounting app which allows you to manage invoices, stay on top of your bills, monitor spending, get more clients, and much more. The beauty of the application, as well as it being free to download, is that it allows business owners to stay on top of all aspects of their accounting through easy-to-navigate menus. Don't let your accounting be a time-consuming frustration any longer.
Quickbooks Online –
QuickBooks' accounting software helps you run your business and provides a sense of your company's overall financial health. You can use QuickBooks to view your business' sales and expenses; view financial statements, such as profit and loss reports; pay your employees and vendors; track unpaid invoices; maximize your tax deductions; and more.
Expensify – 
This application allows you to keep track of your expenses, giving you a clearer view of how your business is currently using its funds. Keeping track of this is essential for all business owners as you can learn where to cut costs and make savings in areas you weren't aware of.
Having this broken down simply in an app gives you easy-to-view finance summaries, and indicates where you can make further savings. This app allows you to use your money in the right way, all while keeping track of potential areas of improvements for your business on a financial level. 
Square – 
This payment app is a good fit for businesses such as food trucks, beauty salons and retail shops. Its users get a small, portable card reader that attaches to a phone or another mobile device to take fast, convenient payments.
PayPal Here –
PayPal reacted to the release of Square by creating an app that lets businesses attach PayPal's card reader to a tablet or other device and use it as a portable register. The PayPal Here app is ideal for businesses that need to get paid on the go.
The best apps for business finance and accounting
FreeAgent –
FreeAgent was designed to offer a fully-fledged accounting package for small businesses around the world to easily access. It comes at different prices for different company statuses, such as sole trader, partnership, or limited company.
User can sync FreeAgent with any business bank accounts they have access to, as well as other online services, such as PayPal. This is helpful for small business owners because it allows them to keep a watchful eye on their business' finances. By using FreeAgent they get to not only see their latest transactions, but also a real-time overview of their current financial situation. This is all accessible directly from the application itself.
On the FreeAgent mobile app you can record expenses and upload photos of receipts while you're on the move; create and send invoices; track your mileage as you drive; and keep up-to-date with your cash flow. You can also submit your VAT returns to HMRC through Making Tax Digital and, if you have employees, you can manage your payroll through FreeAgent's software too.
Wave –
Wave is an accounting app that's targeted at sole traders, as well as small business owners, meaning it'll probably be perfect for you. There is no monthly charge here as there often is with other apps of a similar nature, though that does come with the fact that it has slightly less functionality than its competitors.
Wave allows its users to send invoices, scan and upload receipts, generate finance reports, track cash flow and even more. It is also compatible on both Macs and PCs and well worth looking further into for the aspiring small business owner. It'll generally help you keep track of your business' finances all in one easy-to-access place.
Sage –
Sage is an application which offers accounting software for small business owners that like to do things on the go. With the Sage mobile application, you can manage and create new invoices, upload receipts and log expenses and view your past and present business performance rates. It is worth noting that the desktop version of this service comes packed with extra features, but the mobile app on offer here is perfect for any small business owner that has to do a lot of travelling while working.
Sage offers a wide range of different pricing plans, but if you're only interested in its mobile counterpart, as we highly recommend, you may well be able to find yourself a good value deal.
Crunch –
Crunch is an accounting software service that's available on both mobile platforms and desktops. Though this application does many things that are highly similar to others on this list, it is worth noting because it also tracks mileage. Crunch is available in a number of different payment structures and is an ideal option for small business owners to consider when searching for a way to carry out their accounting duties.
It's a personal choice
Finding the right applications to help you on a day-to-day basis can be difficult at first, but if you follow these recommendations you're sure to work out what helps you with your routine eventually. If you're a small business owner that works with remote team members, the cloud based application software mentioned in the above list, will be the perfect solution for you.
Don't forget that many businesses themselves create their own application today, in order to appear more professional and give users/consumers a companion app to guide them to their next purchase or investment. Don't shy away from creating your own for you business in 2021.