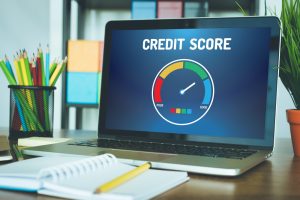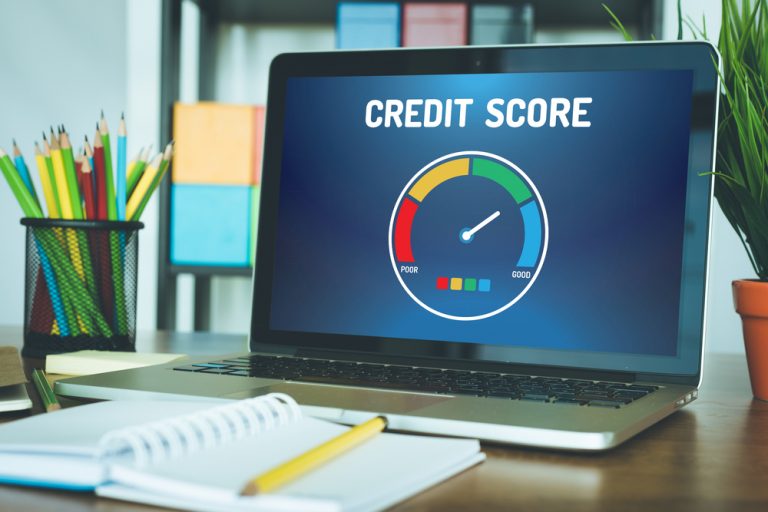 There has arguably never been a more important time than now to have a strong business credit score. The global pandemic has brought with it many trials and tribulations, sending businesses to their knees and forcing a lot of permanent closures.
One saving grace for business owners has been the funding they've been able to apply for and receive this year, in order to keep their respective ventures afloat during these difficult times. Though, having a good business credit score certainly helps in getting your hands on the funding that may help your business to survive, so we want to tell you how to make sure yours never falters, even during a global pandemic.
Check your business credit score
It is essential that you're checking your business' credit score during the time of the pandemic, as without doing so you'll never be sure if you'll qualify for any loans you might need in the future. As well as this, it is also a helpful way for you to identify any fraudulent activities.
Unfortunately, fraudulent activity has increased during the UK lockdown and thus, risen by roughly 33% when compared to the average of some earlier months this year. By regularly checking your credit score, you can make sure that there has been no fraudulent activity taking place and if there has been, you can act quickly to negate it before it does too much damage.
The importance of a healthy business credit score
When you find yourself in need of some external finance, knowing you have a healthy business credit score will go a long way in being able to receive it. Even if you're looking to work cooperatively with other businesses, things will be easier for you if you have a positive rating. If you know that you have a great business credit score, these aren't problems that will ever present themselves to you and you'll have an easier time overall.
Business owners often don't like borrowing money, and will only do so when it is an absolute necessity. Though, if they're aware that they can receive the financial boost because they have a good credit history, they will at least take some peace of mind from that.
Ultimately, by checking on your credit score with a high level of regularity, you'll have less worries during times of uncertainty.
How do I check my business' credit score? 
You're able to check your credit score by creating an online account with a number of credit reporting agencies. You should be aware that you may have to pay a monthly subscription to access your credit score details. You can check your business credit report by using tools such as Experian and Equifax.
Knowing the statistics
 The more you know about business credit scores, the better and that's why we want to bring these statistics to your attention that have been found by Experian. They have made the following findings:
Only 13% could correctly identify all the key factors that influence the credit rating of a business.
Nearly three in five (59%) small firms had never checked their commercial credit score. And of those that had, over half (56%) hadn't checked within the previous six months.
This clearly shows where you can go wrong and what mistakes you need to avoid making, in order to have a successful business future.
How can I improve my business credit score during Covid-19?
There are a number of ways of improving your credit score while owning a business in the current Coronavirus climate. Here are just a few key examples for you to think about:
By purchasing credit reports you can regularly review your credit rating and therefore tackle any problems you my face as soon as possible.
Credit reference agencies collect credit reports, and those reports are based on data available in the public domain about your business. By analysing this data, the decision can be made on how likely your business is to repay a loan on time. So having a good credit score is clearly important for a myriad of reasons.
If you're analysing these reports yourself, it is imperative that you take notice of the items in the 'negative' category and look out for signs of business fraud, outdated information or identity theft. If this information is incorrect and you leave it unchanged it can affect your credit score in a bad way that is underserving. Maintaining these reports with the right information will prove to be highly beneficial to your business venture.
Only apply for credit when you really need to
Before firing away and applying for credit left, right and centre, you should be aware that every single credit application you file will be added to your credit report, even if these applications are unsuccessful. This means that every time you have a loan application rejected, it could be damaging to your current credit score. Before continuously applying for credit, you should be aware that lenders will definitely be put off by businesses that appear to almost solely rely on credit alone.
Having a positive cash flow will help to build up your business' credit rating because credit agencies will take into account any difference between your current liabilities and assets. Lenders will view you as a much more creditworthy company if you have a strong level of incoming cashflow.
Be sure to pay creditors on time or early
You can prove that you're both a reliable and sensible borrower by paying your accounts on time or even early whenever possible. There are key differences to each credit companies research policy, but they'll all consider your financial history as a bare minimum when analysing your application. This means the quicker you can get into the habit of creating a positive credit history for yourself and keep it consistently good, the better the odds will stack in your favour.
You should note that credit utilisation is something which is taken into account whenever someone applies for credit. Because of this, you should avoid maxing your card to the limit or using more than 70% of the funds available in your account.
You should aim to always pay your suppliers on time because credit scoring agencies will often compensate for a dearth of information by contacting your them. Not only is this advantageous for conserving good business relationships, but it'll also guarantee that you get a good reference when you go searching for finance, which is something that can be crucial to any business.
Watch out for county court judgments 
People can use the legal system and act through the courts if they believe you owe them money. They'll act against you through the use of a county court judgment (CCJ) or high court judgement. If you do get a CCJ registered against you, ensure that you settle it within 28 days so the judgement is cancelled and will not come up on your record in the future, as that will obviously harm your credit score and your chances of gaining credit from a lender.
Unpaid county court judgements can appear on your register for up to six years, so you need to make sure you're avoiding them at all costs.
Check a credit score before applying for a Business loan
A lot of businesses have been relying on business loans to see them through this difficult time period, which has been brought on due to the Coronavirus outbreak. Having poor credit from a business standpoint makes receiving that all important business finance, a rather difficult task. You never know when you might need a financial boost in the form of a loan, or alternative funding, especially during these strange times.
If your cash flow starts to decrease and you begin to struggle to pay your bills on time, your personal credit score alone, will not be enough to net you the finance you so desperately need. Even if you don't have the best business credit history, you needn't worry, as you can start turning things around from today.
Don't worry, you always have options 
Owning a business in the troublesome world of the global pandemic makes it exceedingly difficult to change a bad business credit score to a positive one. If you're continuing to struggle making any improvement to your credit score as a whole, you can choose to opt for unsecured business financing methods, such as a Merchant Cash Advance.