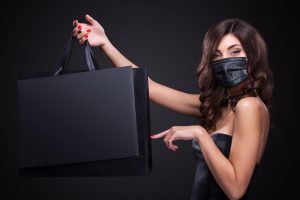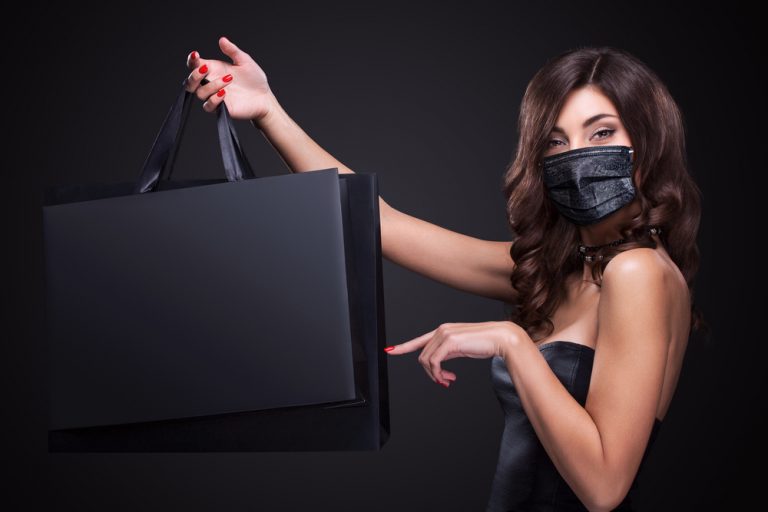 Black Friday has become a day that defines big retail sales and discount prices across an endless amount of businesses throughout multiple countries.
We've all seen the horror show that is Black Friday in the USA, with people trampling over one another to get their hands on a television, or breaking out into fist fights over a discounted toaster.
While it generally seems to be more civilised over here in the UK, things can still get out of hand and quite ridiculous at times. This year however, may be quite different, largely due to the ongoing effects of the Coronavirus pandemic.
Physical retailers for instance will not be allowed to open during Black Friday and therefore a much larger amount of time will be spent concentrating on the online counterparts to many businesses. What does this mean for high street shops and businesses that rely on offline seasonal sales during the UK lockdown? By reading on you should have a much clearer understanding of the answers to those questions.
The background of Black Friday
Before we get into all things business-related, let's take a look into the history of Black Friday. For those of you that are unaware, Black Friday is vastly different in the present day to what is was and what it represented in the past.
Black Friday was commonly known as the day following Thanksgiving in America. The term apparently originated in Philadelphia, where it was used by police to describe the heavy and disruptive pedestrian and vehicular traffic that would occur on the day after Thanksgiving. More than twenty years later, as the phrase became more commonly used to describe the mad rush of shoppers on this day. A popular explanation became that this day represented the point in the year when retailers begin to turn a profit, thus going from being "in the red" to being "in the black".
The big day will take place Friday November 27th this year, but for obvious reasons it will feel very different for all involved.
The digital way of thinking
Black Friday will be an online event this year, there is no doubt about it. It's the only option for this yearly 'celebration' to take place in 2020. The effects of the Coronavirus pandemic have made it impossible for retailers to remain open during this time in the UK, and it is likely to be a very good thing when it comes to Black Friday, in regards to people's health. The crazy influx of footfall and shoppers roaming malls and high streets across the country would have likely still happened, as people would have convinced themselves that it would have been worth the risk in order to get those great deals and tick a few items off their Christmas shopping lists.
There is no questioning the fact that the Coronavirus pandemic has lead people to conducting more online shopping, rather than focusing their spending on physical retail premises and items. The UK lockdown kept us locked indoors for a matter of months and with no other option, shoppers moved online and during the months of April, May and June of this year, retailers reported a significant surge in e-commerce sales.
In fact, retailer giant Amazon stated that their sales soared by a huge 40%. This is further proof that when a level of uncertainty hits the public, they'd rather act safely and spend their hard-earned cash online.
The customer outlook – Black Friday during COVID-19
Black Friday 2020 will be completely digitised; this is simply the only way it can go forward this year. Though, you needn't worry about this from a customer perspective, as it may well turn out to be a blessing in disguise. Think about the positives, if you're someone that goes crazy for these annual sales, this year you won't have to spend hours queuing up in line, you won't be in a physical battle with other shoppers to get the best items and you won't have to rush out of your house to make those Christmas-saving purchases.
Customers ma well be faced with some online waiting queues this year, but from past experience we're all mostly aware that these don't often last long. Retailers want to maximise their sales and therefore, they want you to be able to access their websites. Businesses are very keenly aware that Christmas shopping starts here for many people in the UK, and this is why many companies have optimised their respective webpages this year, due to an expected increase in online traffic over previous years.
The product trends of Black Friday 2020
The one thing this year's Black Friday shopping events will have in common with previous years is that certain products will prove to be far more popular than others. Shoppers will no doubt be desperate to get their hands on new tech at discount prices. Even the smallest discounts will be largely appreciated by those that have struggled financially this year because of COVID-19. Buying Christmas presents for children and other loved ones, or just simply treating yourself at the end of a tough year, people have plenty of reasons to be stoked about the upcoming retail sales.
The product trends of Black Friday 2020 look set to be based around tech items. Flashy new gadgets such as upcoming gaming consoles like Playstation 5, Nintendo Switch and Xbox Series X, as well as Apple MacBook laptops and the new iPhone are all high up on the list of expected profit pushers. Home appliances are always an area of increased sales around this time of year also, including vacuum cleaners, coffee machines and more.
Look who's beating the rush this year
Amazon Black Friday deals have started early this year in preparation for the main event on 27th November, though they aren't the only business to get in on the act at this prior stage. Currys PC World have also taken a stance of getting into the mind of the consumer early this year and are hoping to capitalise on an early sales boost before the rest of the competition arrives at the end of the month. This was a trend that was to be expected in 2020, as businesses are in a more competitive mind set than ever before, so getting yourself ahead of the other competing companies within your industry will be essential to your levels of success this year.
As a small or independent business owner, you should never be afraid of looking to larger corporations and industry giants in order to gain inspiration. You'd likely be surprised how studying businesses that you view as much bigger than your own can actually help you out along the way, through multiple avenues of business growth and development. With this in mind, by viewing how the likes of Amazon, amongst others, are boarding the Black Friday retail train early this year, you'll likely see how their business strategies and tactics can be applied to a venture of your own.
You need to remember that every business idea starts off small, even those that have developed into huge organisations. The truth is that all firms were once mere sketches on a piece of paper, much like yours would have been at the start, back when you were developing your original business plan. This means that if you see a particularly achievable strategy being deployed by a much larger company, there's no reason you can't go after it yourself.
You'll have to consider scalability for sure, but in many cases this won't a factor that completely excludes you, regardless of your smaller overall business size. If you believe that having an extra week or two worth of sales could help to boost your business, especially this year, during the time of a crisis, then feel free to follow in the footsteps of the businesses you look up to. If there's a profit to be made, getting in on the Christmas retail sales early may just be the perfect way to find it.
Bold moves that may seem like a risk, such as reducing product prices and providing promotional sales for longer periods than originally planned, are often worth trialling at least once. Besides, these sorts of marketing strategies around holiday times and events (Black Friday for example) can be monumental when it comes to businesses finding their own growth and developments.
Black Friday to be another business blow or the making of a company comeback?
Black Friday often marks the beginning of a business-saving time of year for many venture owners across the UK, it is the start of something magical for them: The Christmas shopping period. While those businesses that have no online counterpart or identity to speak of will likely be rushing to get things going in time to take advantage of this year's Black Friday sales figures, those with an online presence will be gladly welcoming of the event. Taking things to a level that is relatable for smaller businesses, such as independent ventures and local shops, we have all been able to spend more time trying to figure out how to make more of an impact online. Many of us have simply had to act in this way in order to keep our businesses alive and fighting for survival, while others have realised that in today's society, there's more chance of success within the online world.
This is certainly the case for the business venture that are hopeful to take full advantage of Black Friday and Cyber Monday sales, as they will most certainly be a big saving grace for the companies that are struggling financially at the hands of COVID-19