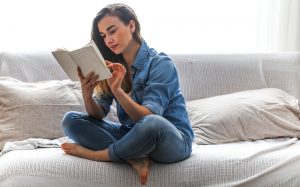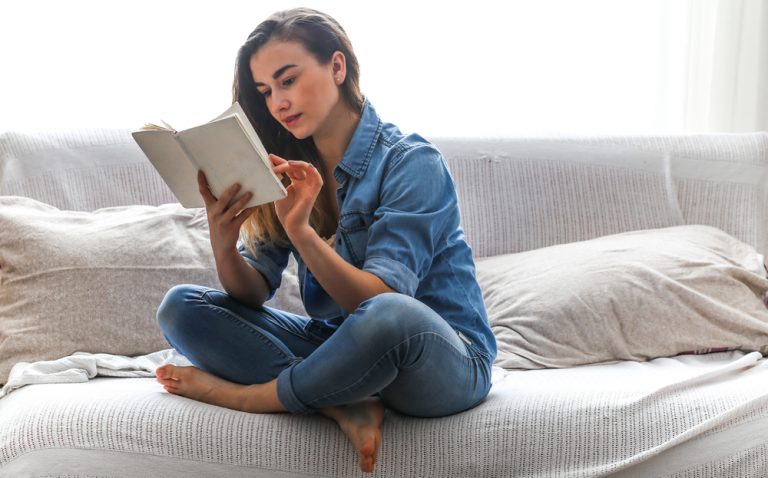 Reading is a sure fire way to extent your knowledge on any chosen subject. If you're wanting to know more about gardening there are countless books you can delve into, the same goes for the English language and politics. Whatever the subject area is you're looking to extend your knowledge within, there will be a vast amount of books out there just for you.
It should be known that for entrepreneurs this is no different, though getting your hands on the right book for you is crucial, if you want to make it worth your time.
There are so many benefits to reading, that you're likely unaware of many of them. Did you know that it has been found that reading a book can make us smarter, improve our memory, stimulate our brains and increase our overall knowledge of something? It has also been discovered that reading can work as a better stress reliever than drinking tea, which has many health benefits of its own.
Now, we will talk you through our top five choices for the best and most insightful business books that entrepreneurs can read today. Of course, it should be known that there will be so many other useful books that we fail to mention here, but with that being said, we still believe these books will help you along the way with all things business throughout your career.
Top 5 book for entrepreneurs
Here are our top 5 business books, listed in no particular order:
Powerful: Building A Culture of Freedom & Responsibility
Author: Patty McCord
The author of this book, P. McCord, spent fourteen years working for the streaming platform known as Netflix. Patty played a key role in the growth of Netflix and worked on developing a performance based HR approach for the company, as well as drawing up many of their core values. She created an extremely important document named, 'Netflix Culture: Freedom & Responsibility' which has been shared over a whopping 13 million times on Slideshare up to now.
This isn't necessarily your classical business book; it delves deeper into real life company stories and gives you some first hand experience of what a huge business adventure is all about. Read this for both inspiration and to be wowed by a master of the business plan.
2. This Is Marketing: You Can't Be Seen Until You Learn to See
Author: Seth Godwin
In 1995 Seth Godwin, an American author and an expert business executive, founded Yoyodyne. He went on to create what is now known as 'permission marketing' and used online games to market companies to participating users. This fascinating book is filled with helpful tips and tricks for marketers and business owners of all shapes and sizes.
It doesn't matter if you're a new start-up, the owner of a small business or a director of a much larger company, this book teaches you how to view your target market, using tactics like empathy and connection, rather than ads and email spam email chains.
3. Imagine It Forward: Courage, Creativity and the Power of Change
Author: Beth Comstock
This book tells a personal story about the author herself, Beth Comstock. It covers a whole range of lessons she's had to learn over her highly successful thirty-year career at General Electric. She played a major part in that company's constant growth for the time that she worked there.
This is a book that talks you through a long-lasting, widespread career within the world of business and will serve as a thoroughly interesting read to anyone looking to break into this current world of digital business.
4. Crushing It!: How Great Entrepreneurs Build Their Business and Influence – and How You Can, Too
Author: Gary Vaynerchuk
This is a book by a New York Times best seller, which pretty much gives it a reliable seal of approval when you're searching for a read that is worth your time. The book is heavily focused on personal branding, which gives our list here a bit of a different flavour. If you're looking to pick up a couple of books from this list, we'd likely recommend this being paired with any of the others, to help cover multiple topics and areas of business.
By reading 'Crushing It', you'll discover the amount of opportunity there still is out there, within the world of business. However, you'll also be told that a mammoth amount of effort is required to conquer your goals, so prepare yourself for a potential wakeup call (one that you may need).
5. Measure What Matters: OKRs: The Simple Idea that Drives 10x Growth
Author: John Doerr
This book pretty much does exactly what it says on the tin; it is all about those small ideas that can make all the difference to a business of any size and stature. 'Measure What Matters' will talk you through setting those all-important business goals, so you company can start to grow and continue to thrive, even in the deeper parts of your career.
John Doerr is certainly a man worth listening to when it comes to the entrepreneurial side of life, as he has amassed a net worth of around $7.5 billion through his work as an investor and venture capitalist. You'll learn all about his involvement with the development of search engine giant Google and more, all in this insightful and thought provoking book. This really is well worth your time and well worth a read.
Bonus tip from us: inspirational stories
After working your way through our list of essential reading materials, you don't have to end the discovery journey there and then. You can investigate further and attempt to take inspiration from biographies and autobiographies from superstars of the business world. You'll surprisingly pick up a heap of entrepreneurial tips and tricks just by reading the stories of how the likes of Richard Branson and Lord Alan Sugar went about their early business careers.
It doesn't matter if you're in sales, marketing, advertising or simply starting out a business venture of your own, a great way to bolster your career is by taking inspiration from those who have mastered their craft. The more you're able to read, the more knowledge you'll have at your disposal when you need to problem solve or take your venture in a new direction.
When it comes to choosing between biographies and autobiographies, we'd put the latter at the top of the list as you're be reading something written first hand, so you can expect the details to be very accurate and meaningful. Though, it's worth noting that biographies are often extremely highly researched pieces of literature themselves, which shouldn't be looked past without consideration.
Here's a few recommendations to give you an idea of what you could read next:
Shoe Dog (Phil Knight) – the story of the creator of Nike
Elon Musk: Tesla, SpaceX, and the quest for a fantastic future (Ashlee Vance) – The life story of Elon Musk
Steve Jobs (Walter Isaacson) – A biography on the life of the late Steve Jobs
These are a mixture of biographies and autobiographies, chosen to show you that they can both be as useful as each other. Whatever the books are you decide to read, make sure they're of high quality and worth your time; some business books can take a good few hours to get through, so if you're stuck reading one that isn't offering up anything noteworthy, instead of persisting with it and struggling to see it through, move on to the next thing. You can always return to something that you leave unfinished at a later date.
A great way to check if something is worth spending your time with is be reading online reviews of the product you're considering purchasing. By doing so, you'll get either validation or warning from fellow customers, which is always sound advice worth reaching out for.
Is your business in need of fast funding?
Our product PDQ Cash Advance may just be the thing you're looking for in order to fund the continued growth of your business venture. As a leading lender to the UK's business community we support founders to grow their businesses.
Our business growth solutions include : women entrepreneurs loan and our flagship product PDQ cash advance is a short-term unsecured business funding product. Its name derives from a PDQ Card Payment Machine; this is where repayments for the PDQ cash advance are taken from at source. The repayments for the advance are charged at a percentage split. This is usually about 7% of each transaction goes towards repaying the unsecured cash advance. Some businesses, like the hospitality industry have the seasonal cash flow this funding product is a perfect fit. It is suitable for businesses which take a percentage of their sales via card terminals.
If your business takes card payments and needs an unsecured business funding, then a business cash advance may be the right solution. It works in a similar way to a business loan but with flexible, instead of fixed, monthly repayments.
The cash advance is normally paid back within a twelve to eighteen-month period, but you may apply for a top up cash advance in month four.