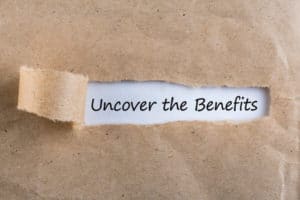 Alternative funding business funding is something you may have considered as option to fund your company. Then again it is one of those things you are unsure about due to the newest of this funding option that has entered the UK funding markets. Working with PDQ Funding you can have the benefits of using our alternative funding service for Cash Advances.
Start up businesses or young entrepreneurs biggest challengers are getting the funding they need to grow. Whether they want to grow with launching a new product in to the market or hiring their first employees. Funding maybe needed to purchasing new equipment or simply to market your new venture. The cash you need to start growth can be difficult to accesses. This is where a PDQ Cash Advance leads the way!
Who are PDQ Funding 
PDQ Funding are one of the UK's leading funding specialist helping businesses raise the necessary capital to grow and expand their companies. We support businesses with short term cash advances and offer repayment terms of 6 months to 18 months. Advances of £5,000 to £200,000 are provided to businesses that have traded for six months or longer.
Based in Chesterfield with an office in one of Manchester's busy business areas we are one of the UK's leading flexible and affordable finance funders.
One of the additional benefits of using PDQ Cash Advances are these fast and flexible funding solutions can benefit a wide range of UK based businesses across a wide range of sectors and industries. PDQ Funding have supported over 1000 UK business. Industry types such as : Hospitality, Hairdresses, Tattoo Studios, Gyms, Coffee Shops.
As the PDQ Advance is offered without personal guarantees there is no need for a business plan or cashflow projections. Our dedicated PDQ funding account managers are able to provide quotations, expert knowledge and access to cash advances from £5,000 – £200,000 in 48 hours.
Some of the features and benefits of PDQ Funding's merchant cash advance.
Fast and flexible way of raising capital

Borrow from £5,000 to £200,000

No APR or fixed monthly payments

No security required

Utilise credit and debit card sales to raise funds

Short application process

Receive cash within days

Repay through a small portion of your monthly credit/debit card transactions

Suitable to small to medium-sized business

They approve over 90% of applications
PDQ Funding offers a range of business finance products including loans and merchant cash advanced services. Our merchant cash advance service offers businesses access to funding of £5,000 to £200,000 with repayments that are manageable. Their service is provided as an alternative to bank loans and is designed for small businesses.
PDQ Funding's merchant cash advance loan amount is based on the amount of income you make from credit and debit cards and the repayments are linked to this amount as well. They have a short application process and you can receive the funds within a few days.
A PDQ card payment terminal is needed for the cash advance, most business now take card payments. this process helps business cashflow.
PDQ Cash Advance Benefits to my Business
Here are FIVE clear reasons to help you make a decision on the benefits of PDQ Cash Advances :
Saving costs: Alternative funding can help you save costs against a traditional loan.
Saving time: Time saved against a high street funder as our advances do not need business plans.
Growing your business: Alternative funding helps grow a business as it is totally flexible. Funding for the business can be in place within 48 hours.
Focus on what you do best: Spend time on your business not completing cash flow projections.
Peace of mind: Business owners have enough to worry about. The PDQ Cash Advance is free from guarantees so your home is safe!
How do we apply for a Merchant Account Cash Advance
Business funding is undoubtedly a minefield of potential problems and something you do not want to be taking risks with. This is more the case especially when the future of your entire business is on the line. However, do not be put off, there are quick and safe alternative business finance solutions available to take the pressure off your cash flow
Step 1:
Visit our application page and provide the relevant information. This will ensure that we match you with an ideal lender. We will then ask you for further information about your business. You'll need to be ready to tell us the following:
The name of your business
How long you've been in business
Your average monthly card sales
The amount you are looking to borrow
Step 2:
Will will then require a few personal details, so please be ready to tell us:
Your title, along with you first name and surname
Position you hold within the business that is seeking a loan
Email and telephone number, so that we can stay in further contact with you
Step 3:
Read through our terms and conditions carefully, and if you're happy to continue, click 'get a quote'. From here your application will be processed and reviewed by a member of our business finance suppliers team, who will help you find the correct lender for your emergency business loan.
Step 4:
We will then be in touch with you to confirm the conditions of your business loan agreement.
Step 5:
Once the application is complete, it will be sent off and approved by a lender. You can then have a discussion with them regarding the terms of the loan. These terms will include interest rates, as well as how much the borrower will repay each month. The loan is then provided to you on an agreed and transparent basis. As a lender we support the growth of your business with our bed and breakfast business merchant advance.