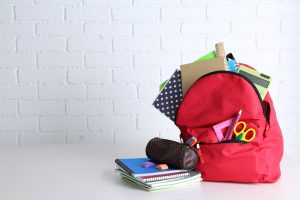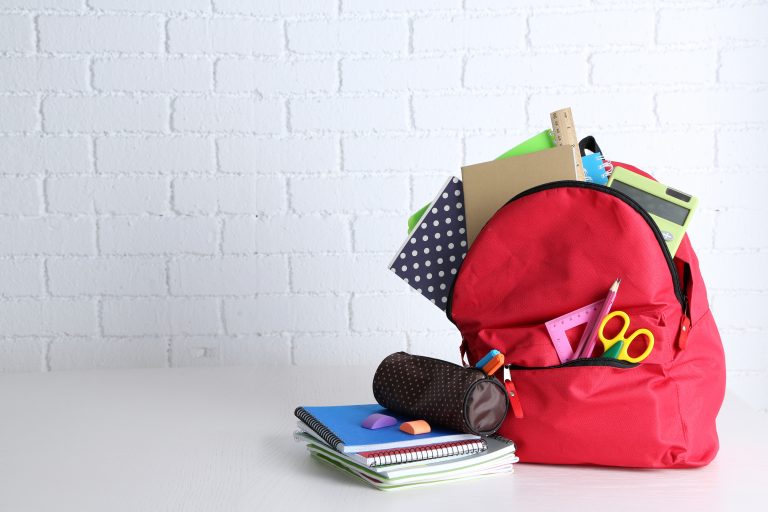 Bags for life have been a supermarket staple in the UK for many years now, as well as other kinds of retail stores. The idea behind the bag for life was to get the average customer to purchase a reusable carrier bag, rather than purchasing a new plastic bag every time they shop. This was a ploy to help the environment and put further limitations on the amounts of single use plastics we have within our society.
The government also came up with the idea of charging a price for single use plastic bags, which started at 5p per bag and eventually rose to 15p-20p. This was another inventive way of getting people to use less plastics they don't need to and help our planet in new, inventive ways.
So, you'd think the bag for life would be around and staying put for the foreseeable future, right? Well, that may not actually be the case. Recent developments from Morrisons, amongst a few other supermarket leading brands, may lead to the end of the bag for life and actually work out better for our planet in the process.
A greener future
The idea Morrisons have come up with is to replace bags for life with sturdy, paper-made bags. The changes will come into effect from as early as next week eight of the supermarket chains' stores. If they receive a positive response from customers, Morrisons will begin to offer the strong paper bags in all of its 494 shops.
Waitrose are also set to trial a similar product later in the year, pushing for a cleaner and healthier environment, just are Morrisons are doing now. This has raised the question of why some other supermarket chains are not answering to this call for arms in the fight against single use plastics.
The BBC have reported on the views of other supermarket competitors, "while two of the biggest, Tesco and Sainsbury, have both taken steps to curb plastic use around its stores, they defended the use of bags for life. Tesco said its were made from 100% recycled and fully recyclable plastic. It recently stopped using plastic bags to deliver online groceries following a successful trial last year."
"Sainsbury gave the same details for its bags, and said it was trialling a return to bagless deliveries, which were temporarily stopped amid the pandemic. Morrisons said there was evidence bags for life are being used once before being binned".
Plastic pollution
If everyone was to get on board with a full replacement to bags for life, it would save a reported 90 million plastic bags being used each year, the equivalent to roughly 3510 tonnes of plastic.
Saving this amount of plastic from being used on a year-by-year basis would be a great way of taking a huge step forward for our environment and making the UK far more green than it has been in recent years.
The UK lockdown has taught many of us that adopting to change isn't always that hard and we can achieve more when we work together, so giving something up as meaningless as plastic bags should not be a hard task for anyone to come to terms with.
Plastic bag charge
In other good news for shoppers, the plastic bag tax we've all been paying over the past five plus years would finally come to an end. With the bags being made out of paper, there would be no plastic charge that could be added, so you'd even save money while shopping.
There's no questioning the fact that when people purchase a bag for life, they very rarely use it that way. You'd be hard-pressed to come across someone who's only ever purchased one, and when we forget to bring our bags with us from home as we visit the shops, we can often end up buying extras that we don't need.
The strong paper bags would be the perfect solution to this problem and a great way of making a positive step into the future, as we come through the other side of the Coronavirus pandemic.
Morrisons may also be looking for a cheaper way of doing things to help them stay afloat, as they had to make structural changes earlier on this year, making many staff members redundant. But, whatever the company's reasons are, it's a great way for us to all be more eco friendly and help to save the planet.
Other options are available
Paper carrier bags won't become the be all and end all however, you'll still be able to keep going with your own routine. If you've been making an effort to help the environment, as many people have, you'll be more than welcome to continue using your own bags, without having to adopt the paper-based alternative.
Many of us opt to use items such as tote bags, which are often canvas, twill or denim based, in order to carry our shopping. This is fine and will remain more than acceptable; it'll likely still be the most welcomed approach that shoppers can take.
Basically, if you're someone that uses the same bag time and time again to carry around the items you purchase, you're helping the environment and should continue to do so. The change of strategy Morrisons is currently testing out is to combat those shoppers that purchase multiple plastic bags a year, when there is no need to.
We're taking steps forward
Back in 2014, 7.6 billion bags were handed out in England alone, around 140 per person a year, according to the environment department, Defra. The number distributed since then has dropped by 80%. This clearly shows that we're moving forward in the right direction, but what have to keep going, we cannot now simply rest on our laurels.
Going green is good for business
Green commuting is another great way to be more environmentally friendly, so making sure your company acts in a supporting way to staff who want to help the planet is always the right thing to do.
If you run a business that supports green commuting then it's going to look good to clients, customers, and members of the public alike. It creates a positive image around your company and can potentially gain you some very good publicity. Think of it as doing something positive and healthy, while also allowing your business to stand out because of this.
We all know that creating a good public image for your business is something that can help to achieve growth and so celebrating the fact that you and your employees choose healthier options when traveling to and from work is a great idea. Going green isn't all about being vegan or sticking to a certain type of diet, it's largely about lessening the use of cars wherever possible and developing new, healthy, environmentally-friendly ways of travelling.
Update: The Amazon connection
In what continues to be a year of change, in more ways than one, for the supermarket chain Morrisons, it has now been announced that they will be partnering with the mammoth online retailer Amazon. Customers of Morrisons will now be able to purchase their full weekly shop from the online giant for the very first time.
This new scheme is currently being trialled in Leeds and the products that customers purchase will be selected from multiple Morrisons stores and delivered on the very same day. Though, you should be aware that this service is only available to those whom have an Amazon Prime membership account.
A small selection of Morrisons' products had already been available for same day delivery via Amazon, but the supermarket is now taking its partnership further and has its own dedicated page within the website of Jeff Bezos' company.
How it'll actually work
Shoppers that choose to order Morrisons products through the Amazon website will be able to select a two-hour time slot in which their delivery will be able to be made. This will be part of the same-day delivery service that's on offer and if it proves to be successful, more areas will likely to be able to get their hands on it in the near future, too.
This new partnership is set to giver customers more choice in how they shop and allow for delivery services to become more obtainable and reliable for the average customer. Since the UK went into lockdown, many people have had to begin to rely on delivery services, especially those that are elderly or vulnerable to the virus.
The changes continue
Just like almost all other businesses, the supermarket chain Morrisons has been highly effected by the problems that have arisen because of Coronavirus this year. They've not only made extensive redundancies within their management departments, but they've also made other big changes around the business that we've previously mentioned.
It seems as if Covid-19 is forcing businesses to not only change their structural identities, but also their sales strategies and other areas that may not have been thought about so much before now. Morrisons seem to be one of the bigger business brands that have been trying to make the best of a bad situation, making constant tweaks and changes to stay in the mind of their consumer base throughout lockdown.
To summarise
Morrisons the first of the big chain supermarkets to trial strong paper bags
Bags for life may have found their long-term successor
Other supermarkets not yet convinced
The plastic bag tax could become a thing of the past with these changes
We need to continue to help our planet and create a greener environment