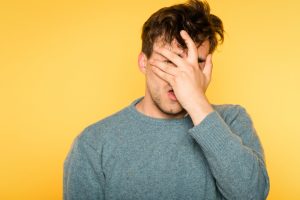 If you've been running a business for many years now and you're beginning to get to the stage where retirement is looming large, chances are you'll have a few regrets.
These will likely be things you look back on and either wish you hadn't done, or things you wish you'd put more effort into and really gone for. Nobody wants to run a business and not get the fullest experience possible from it; after all, it is your very own venture, so you should try to enjoy the journey along the way.
This article will try and lead you away from the regrets that many business owners can face throughout their careers and push you towards taking every opportunity you wish to take.
Moving excessively quick
Regardless of what your objectives are – making a huge load of cash, getting to a steady spot, leaving your mark on the industry or getting known – it's enticing to scale as fast as humanly possible. You'll need to recruit more individuals, extend to new locations and put more cash into your marketing budget. However, be cautious: moving too rapidly can cause precariousness, and may uncover weaknesses that were absent at the beginning of your business.
Playing it safe
Then again, be very slow to develop can wind up causing the same amount of disappointment. To be successful you must take some risks in your time: To stand apart from the group, you must be new, bold and unique; and you can't procure those characteristics except if you put it all on the line. You should always aim to adventure on out into the world. In the event that you remain too safe, you will undoubtedly pass up some significant chances and have more than a few regrets.
Don't be bypassed by social media  
Many small business owners in and around the UK end up having the regret of never attempting to connect with a wider audience through the use of social media. This is because they either think that their respective ventures are either too small for it to make a difference or see it as another time-consuming activity that won't get them anywhere fast.
You shouldn't fall into the trap of completely avoiding social media simply because you fail to see how beneficial it may be to your firm. In the modern world, almost everyone is on social media in some way, so your company will need a presence on it too.
You'd be amazed at how many small businesses are failing to properly utilise social media output in order to connect with a wider audience. To avoid falling into this category, you should attempt to start using social media to your company's advantage. If you're not maximising the number of views on your posts or followers on your account, you're missing out. Here are a few ways that you could improve your business' social media strategy:
Post a wide variety of content with great interactive posts on social media. This could be anything from videos to pictures, discounts, infographics on relevant topics… Anything, or at least anything that can grab a reader's attention.
Use keywords in your posts which are relevant to your own unique business idea. They're going to help your Google search ranking, which will mean more people find you and come to you directly, instead of visiting a competitor.
Run raffles and prize draws through social media if you can afford to. This will help to create a buzz around your retail business and get more people to follow or join your online group.
Don't back out of further developing your ideas  
Always try to push your small business ideas further forward than you ever have before. You're bound to end up with some regrets if you don't maximise the potential of your brand and the products it seems to customers on a daily basis.
The products and services you offer out to customers and clients may be selling well and keeping your business afloat, though that doesn't mean it is absolutely perfect. You should never stop trying to develop the things that you sell as a small business venture, because once you begin to slow down the creative process, you'll likely find yourself running into more than a few issues.
Time never stops moving froward and as it continues to do so, many of your competitors will make advancements to the things they sell, so do not allow yourself to fall behind within your business sector. If you do lose track, lost customers can be difficult to regain once they start to spend their money elsewhere, especially if they enjoy the new service they are receiving.
Going into business with a negative attitude is never going to work
This business regret doesn't always plant its roots at the very start of your small business journey, but rather develops as time goes on. Once one or two negative things have started happening to your firm, it can be easily to create a negative outlook on all that surrounds you. You need to try and avoid doing this for obvious reasons.
Occasionally, things don't seem to go your way within the world of business, and it can be easy to lose both your focus and drive during this period of time. With the loss of these things, you're likely to lose the motivation that powers your business and helps it to succeed. Not having the right attitude is a sure-fire way of allowing laziness to enter your business and things can soon become unstructured. With a loss of structure often comes a loss of funds.
Do not let this happen to your business venture. The key to getting through these difficult periods is to set yourself some goals you're hoping to achieve each week/month. By doing this you'll know exactly what needs to be done and how much time you'll have to take to complete your objectives. When you accomplish something at work, you'll boost your self-motivation, as well as those around you.
Stay motivated and retain your positivity while ever you can, if not it will only become another regret that lives with you for the rest of your life.
Learn from your errors, or regret the consequences
You should actively look to learn lessons when and where you can. If you follow your business mistakes up with some thinking time on possible solutions to your problem and discovering what the root of it was, you'll be better prepared to face or avoid similar situations in the future.
It is also worth noting that every failure isn't the same, so just because you've discovered how to avoid one certain type of error, doesn't necessarily mean you won't run into a different problem somewhere down the line.
Furthermore, every business is different and therefore, are the problems they face. This means you won't necessarily be able to go out and discover some universal advice that can be applied to all situations. Though, don't be afraid to look for solutions to your problems, either online or in-person, someone somewhere has likely faced some similar trials and tribulations to you.