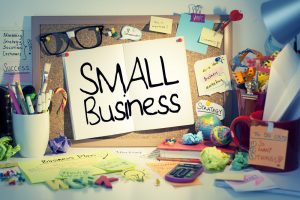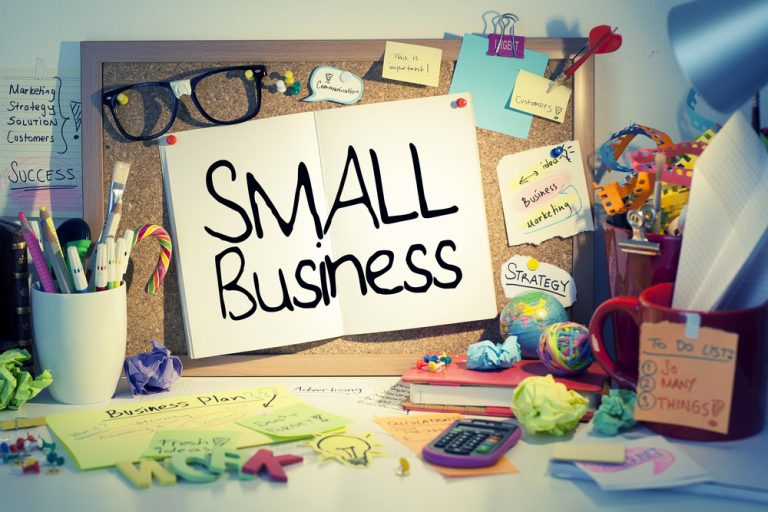 Taking control of your own business venture can be an extremely challenging task, though that is normally part of the reason people opt to do it. Where there is challenge, there will also be plenty of rewarding moments to be found, so the pay off when running your own business can be substantial.
When beginning a new venture within the world of business, it is of the upmost importance that you make your own luck and you take the advantages that are presented to you. Something that goes hand-in-hand with that notion is knowing what things you should aim to avoid at all costs while running a small business.
It doesn't matter if you're brand new to running a business, or if you've lead your venture to glory over a number of years, there are likely to be at least a few things you're doing that're hindering your experience either way. To get the most out of your company, and recognise what you must do, you must first understand what you must not do.
Below you'll find a useful list which contains a multitude of issues, concerns, and problematic moments that you'll need to avoid at all costs in order for your business venture to succeed in the best possible way.
Starting a new business
First up, we have advice on what not to do, for the new business owners among us. If you're thinking about opening up a brand new company, or are in the very early stages of active business life, this is the advice for you. Even if you've ran your business for a while, there are always lessons to be learned, and skills to be developed that'll help you in the long-run (or more importantly, right now). 
Don't only plan for success –
Of course, as the hopeful owner of a new business venture, the last thing you want to be told is what could go wrong. Though, you should uncover your ears when hearing this advice because it's true. The plain and simple truth is that starting a business of your own comes with its own set of risks.
While putting together a business plan is essential, as it allows you to not only map out your venture in full, but how you'll cover all aspects financially, and just how you plan to achieve your business' goals. Though, including backup ideas, or separate plans for when things potentially turn sour, is an absolute must for business hopefuls. It can be wise to have extra cash stashed away for when you run into trouble, that could act as a get out of jail free card if your company goes bust; don't think about failure, just simply be prepared for it.
Don't understand the industry, but not the market –  
You may be educated to degree level, you may have spent years studying and be the owner of expert knowledge about the industry your business is contained within, but if you don't know your market, you'll likely find yourself out of luck. Research your market before jumping into something you cannot so easily back out of. Pinpoint your target market and gather an in-depth level of knowledge so you know what sells, how you'll sell, and who you'll sell to. Your business' main objective is to make profit and earn money for you and to do this, you'll need to know everything there is to know about running it successfully.
You'll need to spend time getting to know about your audience and how you'll connect with them in order to achieve everything you need to be a success. Look into how the relevant market is run, how crowded it is, and most importantly how you'll fit into it in a unique way; you'll need to find a gap in the market.
Don't try to do everything yourself –
When thinking of what to avoid when running a business, you'll likely not let it enter your head that you're anything but a one-man army. This isn't often the best approach to have however and can lead to many complications. Your business idea may seem as if its fit for you and you alone, but there is absolutely no sham in receiving help from others, after all, you can't be an expert in everything.
Bring in the knowledge of others to help out with situations that are unfamiliar to you. Turning your business model into a success will take patience and time, but the process can be sped up by working collaboratively with others. This could be with co-workers or employees, but it will also be advantageous to know someone who is knowledgeable with the banking side of things, for example.
Currently running a business venture 
If you're an individual whom is already in charge of a business, you may have run into some problems along the way, or you may simply have noticed some changes you'd like to make in order to have a smoother journey for the rest of your career. Even if things are going swimmingly, the chances are there are at least a couple of changes you could make to advance your business, so here's what we believe they could be.
Don't become easily discouraged –
Now, we may have previously mentioned that if things are going well, you'll possibly still have some changes to make, though if luck doesn't seem to be on your side, you'll be searching for solutions with more prominence.
Businesses of all shapes and sizes go through good times, as well as darker spells where the road feels a little bumpier than before. You should remember that running a small business is not solely about the end goal, it's in equal parts about the journey as well. Don't be disheartened when the going gets tough, analyse the problematic areas within your company and search for ways to rectify them. That is in fact another challenge within itself, and you wouldn't have started a business venture if you wanted a career without facing challenges that had to be overcome.
During this period of time, think back to the beginnings of your company, the reasons that made your start this journey, as well the goals you set out to accomplish. Have you achieved what you set out to achieve yet? If so, tick those things off the list and search for new goals to chase after, that'll restore your motivation for nothing else.
Don't forget why you started your company –
This ties into our previous point about keeping up your motivation, but it is so important that you remember why you began this journey, and all the moments that lead you to where you are today.
Some of the most common reasons to begin a business are for an individual to work within a field they're passionate about, for someone to become their own boss, or to pursue a career that peaks their interests. If any of those applied to you, then you likely started your venture for all the right reasons, so try to think back to what it was like before you ran your own business, chances are you weren't as happy as you are today.
Don't use an unfinished business plan –
You'd likely be shocked at the sheer volume of businesses that fail due to their lack of a business plan, or a fully finished one for that matter. The reality of the situation is that if you're starting a new business, you need to have a well thought out plan which you can follow and refer to whenever you're in a tricky situation. Perhaps your finances have become a little unstructured recently or you're not sure how much stock you'll need to purchase for the upcoming winter season; by having a business plan you can banish these issues from ever arising.
A business plan doesn't only contain the basic idea of your venture, it also informs you on exactly how you'll fund each individual part of it. Therefore, without first completing your business plan, you'll likely be faced with failure somewhere along the way. If you're going along and paying for things without first pre-planning the process, you'll find your business in a place with no money to get itself out of trouble, unless you're running a venture with very low start-up costs attached to it.
Your business plan will also contain all your marketing ideas, such as a social media strategy and how you'll implement these things into your overall business structure. If you allow it to remain incomplete, you'll be missing out on key areas of information that you'll be in need of in the early stages of your business' active life. Depending on what sort of business you're planning on running, there may well be a vast amount of details you'll have to work out before you can get things up and running in a functional working manner.
Don't try and grow your business too quickly –
Just because you've got yourself a business and things seem to be going well at the early stages, it doesn't mean you're ready to conquer the world just yet. There's only a one in a million chance that you'll prove your venture to be an industry leader from the second of its inception, so the best approach is to be patient and think tactically about how you can grow your company over time. Be ready to play the long game when it comes to setting up a small business venture.
Trying to stretch your business out too widely before its found its own two feet will only lead to further complications. Avoid making this mistake by focusing on your main money-making areas and carefully analysing what area of your business has the potential to grow, one at a time.
Don't stop evolving or gaining new knowledge and experience –
The evolution of a business owner is essential to long-term success. There are many types of business, as there are many types of business leader in the world today, this is why adapting to your ever-changing environment is so important when trying to stand out from the crowd and gain business success.
Keep your eyes wide open and look for changes in the market, or shifts that could affect your industry. If you catch these things early you'll be one step ahead of your competitors at all times, as well as being the one putting down the marker for forward-thinking, unique ideas.
Look for the positives
The key thing is to avoid focusing on the negative aspects of everything you do within your own business. Sure, take a step back from time to time and discover how you can make changes in areas that you need to make changes, but recognise what you're doing well and never stop trying to build on what you've already accomplished.
Working capital 
Any small business knows that cash is king, in a world where cash is being made redundant card payments are now king. Working capital is the one thing that keeps your business running, ensure there is enough cash to run the business, pay suppliers, staff and rent. The trick is to avoid going overdrawn in your business account, this would cost the business more money with bank charges. As card payments are the new norm this is where PDQ Funding can help, as one of the UK's leading Merchant Cash Advance Lenders we can help with working capital.
Our working capital solution for small businesses can advance funds against your future card receipts, it is an alternative type of loan for small businesses. This funding package can help your small business avoid overdraft fees and penalties, to find out more simply complete the online enquiry form.