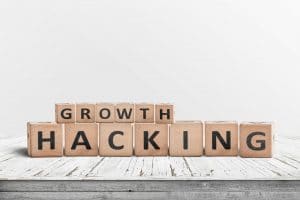 Running a small business comes with its fair share of challenges, but perhaps no more than identifying your target audience and then managing to connect with them.
However, if you are looking to build upon your already-established audience and grow it further, then continue to read on: here are the free of charge tips you have been seeking.
Growing an audience sounds simple enough, especially if you already have a solid foundation to build upon, but the truth is it is anything but that. You'll have to put in the hours and often lots of cash to get through the trial-and-error methods of building up your customer base.
Although, there are free ways of doing this that are both proven and highly effective, so we want to let you know about those.
Attract people that are passing by 
If you are the owner of a small business and you're located in an area that is popular amongst tourists and day trippers, then you need to take advantage of that free footfall. If you can get extra custom on a weekly basis by welcoming in passers-by, then your profits will grow, and your audience will get a free boost whenever you need it the most.
The extra cash you make from audience members that are visiting on a one-off basis comes with more advantages than you may first think. If you manage to attract these people and award them with a good experience, they'll likely head back to you when they next visit your local area. Beyond this, they will likely also inform friends and family members, which will grow your audience temporarily once again.
Get your business on Google Maps 
Firstly, you may be missing something rather obvious straight away. If your business isn't appearing of applications such as Google Maps, it's about time you did something about it. Today's generation is always on the move, and always on their phones, so they utilise the likes of Google Maps on a daily basis, hence why it is so important that you are appearing on it.
This is extremely apparent if your business venture is a restaurant or pub, etc. as people will often be searching for a premises such as your own when they are in an unknown area. So, if you are a new business, ensure your venture is appearing on Google Maps. If it is not, then get onto the site and claim your business and it to the proper location.
Free marketing – user generated content 
You don't need to be a social media manage to create effective online content. Anybody can make convincing posts by sharing content that matches their audience's interests. For instance, if you work in photography, you can give advice on how to take the perfect picture and capture great images on affordable cameras. This is using what you know and the skills you have to inform your online followers.
If people notice that you give high quality advise, you'll always attract an audience on the internet. So, take the time to work on your social media techniques and create content that screams originality. This is a great modern, free-of-charge method that will increase your audience before too long.
Furthermore, you can also ask your audience to provide you with user generated content. This will give you content to post without having to do any of the actual work yourself, and award you with a closer connection to your followers across multiple social media channels. Making your audience feel involved with your brand is essential to achieving larger levels of audience growth.
Again, this method will not cost you a single penny, so it is certainly something to investigate if you feel as though you may have the time to do so. User generated content is tried and trusted method, so don't feel as if you are cheating your way to success; you will simply be using a modern method of free business marketing and audience growth.
Grow with the right people
There's a ton of content out there that's dedicated to attracting more followers, regardless of who they are. In spite of the fact that numbers are an incredible method to keep tabs on your development, that isn't the main factor.
You need to guarantee that you're developing your audience with the correct individuals who will really be affected by the work you do and are eager to buy your products and services. This will hopefully be because they feel as if they need them and that they'll make some sort of positive change to their lives.
When you first set out on growing your audience for free, focus on what your products can offer to people and the outcomes you wish to provide to them.
When someone has purchased items from your small company, what will be the final outcome for them? What is the purpose of their purchasing habits? Once you understand this, you will be able to start to target the right people for your business.
It is worth noting that we are obviously not telling you to turn people away if they don't fit into your target audience (all business is good business). Although, you should try to grow with the right people whenever possible.
Develop a deepened understanding of what you want to achieve and who you want to attract with your services, and then proceed to market to them.
Undertake some market research 
Small businesses are beginning to conduct market research more effectively, as they aim to become relevant in the mind of the consumer once again. The COVID-19 pandemic has hit smaller-sized business ventures hard and led many of them to close permanently; the surviving firms are now placing a higher level of importance on market research to help build them up.
If they can figure out how to effectively connect with an audience once more, we may begin to see local and independent business ventures steal a huge portion of the market share across UK high streets over the next few years. Conducting the right level of market research will most certainly help them to achieve that.
The great news is that you can conduct your own market research for free; get your investigation hat on and seek out all the information you need, then file it for future reference. Sure, this will take you time but just as long as you don't outsource these duties, they won't cost you a thing and you can complete the whole process in-house.
Submit Guest Posts
Composing guest posts for different sites and online blogs used to be a compelling third-party link building technique, as most blog owners allow contributors to include a link to their own websites. Changes to Google's algorithm have decreased the viability of guest posts overall, however they can in any case be very valuable for directing people to your site and assisting with setting up a strong standing.
Try to choose only high-quality blogs when guest posting, as you don't want your work to end up in the wrong areas. However, weigh up every opportunity that comes your way and get the word out about your business as often as you can.
Offer Something of Value
Gifts, special offers, vouchers, and free-to-enter contests can be amazing sparks that assist in directing people to your business. Motivating forces like these are regularly shared and discussed on social media, assisting with carrying further guests to your website. When you have the consideration of your audience, you need to catch their email address and other valuable data. Contests, free items, and other important things frequently rouse individuals to join to your mailing list. This should be one of your key goals here.
On the off chance that your website or business venture is particularly niche, it can be tough to focus in on your intended target audience. For instance, advertising via social media platforms isn't always overly effective when it comes to marketing a niche product.
Heightening your reputation as a specialist is quite possibly the best approach to contact a more extensive share of the target market. Submitting guest posts, developing a specialist interest group, and offering something of significant worth are on the whole compelling approaches to assemble your standing and direct people to your small business venture. All these things will help to build the level of exposure your company is able to achieve.
Get back what you've lost
If you used to attract a larger number of customers than you seem to do now, why not contact some of those that have fallen to the wayside? You can send email messages out to customers that used to be signed up to your website and ask them to return. Tell them about the new products and services you have on offer and attempt to peak their interests once more.
This is a great opportunity for you to also let them know about the latest promotions you have ongoing in your store or online. Customers love items at discounted prices, so when you are trying to claw back some of your old clients and consumers, make sure you let them know about all your newest offers. If someone can get something at a cheaper price than normal, they are most definitely more likely to make an impulsive purchase.
Cash is king
Remember that building an audience the right way will be cost-effective but likely take up much more of your time than if you were to simply throw money at it. We enjoy seeing small UK-based business ventures branching out and expanding while keeping profits high, so don't be put off trying a technique that is unknown to you when it is free of charge. When you aren't gambling with your cash, you are safe to attempt some new methods and endeavours.