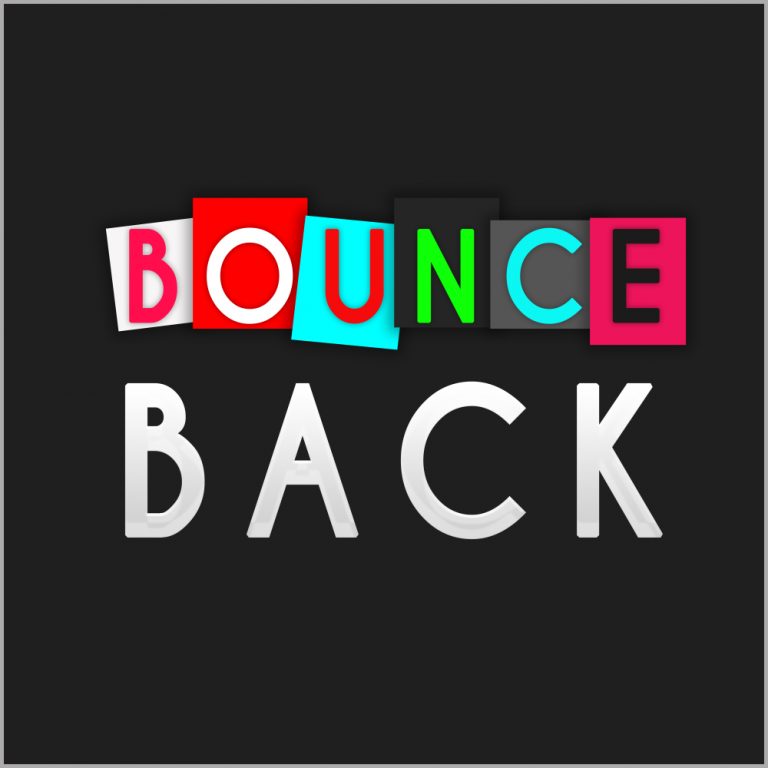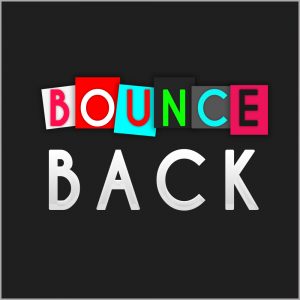 The vast majority of businesses, regardless of their size, have been in a state of interruption in the UK.
Many have even had to make their closure a permanent fixture due to a lack of funding and a major loss of profit.
Being unable to attract custom of any kind has been a complete deal breaker, and for businesses that were previously struggling with their financial situation, it has been the final straw for many.
Reasons you'd need a bounce back loan
On 28th April 2020 the chancellor has announced a new micro business loan scheme called the Bounce Back loan, allowing small businesses hit by the impact of coronavirus measures to apply for up £50,000, with the government guaranteeing 100% of the advance.
There are many reasons a business would need a bounce back loan after an interrupted period of time, such as the one caused by the Covid-19 pandemic. You may need new stock or equipment to get your business back to running as normal. You will also find yourself with a wage bill back on your hands, either every week or every month. Any staff you've placed onto a furlough scheme will need 100% of their wages paid by you once they start to work for you again.
Small businesses in particular, will need cash just to get back on their feet and stabilise themselves back into the regular working routine. Even things such as utility bills will have to start being covered again, so if you haven't been using any power in your business over the past few months, you can expect to find yourself with costs of that kind and more to cover on a regular basis as soon as you reopen.
Banks delay 250,000 bounce back loans
Even at this crucial time, with everything that's going on surrounding Coronavirus, hundreds of thousands of small businesses have been unable to access emergency funding, which is essential to their survival, as banks have been taking weeks to process applications or turn down customers.
This has even occasionally occurred without any reasoning even being given by the banks, leading to the confusion of many small business owners as to why they haven't been able to access emergency funding that could potentially save their ventures.
Around 250,000 of the reported 1.4 million applications for Government-supported "bounce back" loans were either declined or still being pushed back to a later date as of August 2nd. Nearly a fifth of struggling applicants remain unable to receive the support they so desperately need and were relying on to pull their respective business ventures through this bitterly difficult year.
How the scheme could help
The bounce back scheme has been designed to offer businesses loans that amount to anywhere between the sum of £2,000 and £50,000 to cover any and all losses caused by Covid-19. No interest is charged and no repayments are needed within the first 12 months after receiving the loan.
This way small businesses would have the opportunity to once again find their footing, regain their customer base and earn back some of the money they had lost out on this year, due to the ongoing effects of Coronavirus, and then finally pay back the loan when they can afford to do so.
The Telegraph have reported that, "Mike Cherry of the Federation of Small Businesses, which represents small firms, said: "Banks should be doing everything they can to fast track applications. This cash injection could be the difference between survival and failure." He added, many small businesses had not yet applied but may need to do so in the coming months and lenders should do all they could to open up their systems."
The chances of a company securing a loan is very much varied based on which lender they use and some businesspersons have waited an extended amount of time (multiple weeks) to receive a reply, only to find out they have been rejected.
The banks have a part to play
With statistics collected by The Telegraph newspaper, we have been able to discover the following about banks within the UK:
NatWest group, which includes RBS, received 290,041 applications and approved 231,164 with a fifth of businesses (58,877) cut off from emergency funding as the application was pending or declined.
HSBC approved more than 140,000 of approximately 167,000 applications. Around 27,000 (16pc) applicants are yet to receive a loan, although this will include complex cases where extra documents are required, the firm said.
Starling Bank has turned down 4,012 of the 32,816 applications. A further 1,291 are still waiting to be processed with 16pc of applications either pending or declined.
Santander, Metro Bank and the Co-operative Bank all have approval rates of 95pc or higher. Lloyds Banking Group and Barclays have both approved more than 240,000 loans. Lloyds' approval rate is around 98pc. Barclays did not provide further numbers.
Certain banks, such as Metro Bank, refuse to give applicants any reason whatsoever as to why they have been unsuccessful, meaning these business owners don't know why they've been rejected, nor do they know what the next step to take should be for them in their pursuit of business-saving funding.
A lack of options
Many businesses have found themselves with a lack of choice in regards to funding, as many banks will only lend to those who were already customers with them. This means that applicants who were previously banking with non-participating banks have been left out to dry, unable to obtain the loan they need to ensure the survival of their company.
Businesses can be rejected if they don't fulfil the bank's fraud checks or meet the criteria of the bounce back scheme. A firm must have been affected by the coronavirus pandemic and not have been in financial difficulties at the end of December 2019.
They must also not have made use of other loan schemes such as coronavirus business interruption loans. The government not allowing small businesses to take advantage of multiple loans at the same time is understandable, as there has to be the chance for everyone that needs help to get involved.
Is the government acting unfairly?
Many view the fact that the government isn't forcing through bounce back loans at a far quicker and more consistent pace to be unfair. They believe that other schemes have received more attention over recent months that will make less of an impact on our economy overall, and instead of helping the businesses that really need it, they've chosen the easy way out once again.
The eat out to help out scheme is an example of this, which helps a particular type of business (food service industry) but seemingly ignores the needs of others. Those businesses that have been hit hardest and are in the most need should surely be the ones we choose to put before others at a time of crisis like this. Independent businesses and limited companies for example.
What loans are on offer to help businesses survive coronavirus?
Coronavirus Business Interruption Loan Scheme (CBILS):Firms with a turnover of less than £45m per year can access CBILS. SMEs can borrow between £25,000 and £5m through the scheme, with the Government guaranteeing 80pc on each loan and covering the first 12 months of interest payments.
Coronavirus Large Business Interruption Loan Scheme (CLBILS): The latest scheme allows "squeezed middle" businesses – companies with turnover of between £45m and £250m – borrow up to £25m, 80pc guaranteed by the state. Companies with turnover above £250m can borrow up to £50m on similar terms.
Covid-19 Corporate Finance Facility (CCFF): Large firms can get support through the CCFF, in which the Bank of England buys short term debt from the companies. However, this scheme is only available for firms with an investment-grade credit rating.
Bounce Back Loans: Small businesses will be able to borrow between £2,000 and £50,000 and access the cash within days. Loans will be interest free for the first 12 months, and businesses can apply online through a short and simple form.
Coronavirus business interruption loan
This funding option is suited to businesses of all sizes, but may be best suited to a smaller company, due to the fact that they're more likely needing funds to help with their return. Our Business cash advance is an alternative unsecured business loan, which means it's a flexible funding option for you, and has no requirement to secure any personal or business assets against the loan.
The funds you receive can work to cover any and all recovery action you need to take in order to return your company to normality. This kind of business interruption loan scheme is one that will help ventures that have been stuck in a state of inactivity, and have been victim to an unfortunate lack of funds.
Our cash advance calculates how much your business can borrow by factoring in your monthly credit and debit card transactions. The percentage of each future card sale that is repaid to your lender is agreed prior to the conduction of the loan. This means you'll know exactly how much you're going to have to pay back with each sale, plus you'll know that you only start the repayments once you're making sales.
The simplest way of looking at it is that if your retail business has a slow sales week, you'll repay less. Therefore, you won't be under the constant pressure of attempting to reach a certain amount of profit each week. There are no hidden costs or fees, so you won't be on the receiving end of a nasty shock once you take out a cash advance with PDQ Funding.
Get £5k to £200k within 24 hours
Pay back through your future card sales
Unsecured – there's no worries
Same day funding to your business 
Your business is eligible for a merchant advance if you meet the following criteria:
Your business is registered in the UK.
You have been trading for 6 months or more.
The business has credit and debit card transactions of £5,000 per month or more.
Documents Required to Apply
The following documents will be requested by your business manager once the online application has been completed. Please have the following documentation available:
6 months of merchant credit card sales statement 
3 months of business bank statements
Funding for bounce back businesses
PDQ Funding offer unsecured retail business loans, these allow a lump sum of money become available to you, so that you can get your business back up and running as normal. Some lenders that offer loans to retailers often require a personal guarantee. This legal status of a personal guarantee is there so if your business was to default on loan repayments, you as the business owner becoming personally liable for paying back the money.
The most traditional form of lending within the retail sector is a bank overdraft, although for larger amounts with longer repayment periods, most retailers will opt for secured loans. These types of loans are commonly available from banks and other traditional lenders and will usually require a strong financial history. The small business loan will generally provide low fixed interest rates, with repayments set at equal amounts which are repaid each month for a set period of time.
The criteria between lenders varies significantly but in general but lenders will be looking to loan to businesses with a strong financial record and an excellent credit rating. PDQ Funding interest rates are comparable with an overdraft and the repayment terms will be dependent on your business structure.
Our quick four bullet points on things you need to know about our unsecured finance:
Applications can take just 10 minutes to receive a lump sum of £5,000 – £200,000
Repayments are to be made every month at a set interest rate
The loan is unsecured, but you may be asked to sign a guarantee
If you do not hold a great credit score, you can still be accepted
We understand that the high street is ever changing and businesses can have a difficult time keeping up with the new demands of the retail sector. So a retail loan may just be what you need to support your business, and even help it to take the next step. The application for a quote only takes a few minutes of your time, and a decision will most likely be made on that same day. This means that the money can be released to you, in most cases, within five days of you submitting your application.
We've helped thousands of businesses just like yours get the funding they need for:
Training new staff
Purchasing new stock or equipment
Refurbishing premises
Relocation
Advertising
Helping with cash flow
Building a new website
and even more
The retail business loan or cash advance can be used for many different purposes. You may wish to use it to invest in new stock, move your business to a new location, or help to cover your payroll costs, it's entirely up to you. You can apply for a free no obligation quote today and find out if your business qualifies for our services.
Unsecured funding
An unsecured business loan from PDQ Funding could act as a saving grace for your company and allow it to bounce back from the time out caused by Coronavirus. Don't allow your interrupted business to fade away and apply for a business loan with us today!
How to apply for a bounce back business loan
Step 1:
Visit our application page and provide the relevant information. This will ensure that we match you with an ideal lender. We will then ask you for further information about your business. You'll need to be ready to tell us the following:
The name of your business
How long you've been in business
Your average monthly card sales
The amount you are looking to borrow
Step 2:
Will will then require a few personal details, so please be ready to tell us:
Your title, along with you first name and surname
Position you hold within the business that is seeking a loan
Email and telephone number, so that we can stay in further contact with you
Step 3:
Read through our terms and conditions carefully, and if you're happy to continue, click 'get a quote'. From here your application will be processed and reviewed by a member of our business finance suppliers team, who will help you find the correct lender for your emergency business loan.
Step 4:
We will then be in touch with you to confirm the conditions of your business loan agreement.
Step 5:
Once the application is complete, it will be sent off and approved by a lender. You can then have a discussion with them regarding the terms of the loan. These terms will include interest rates, as well as how much the borrower will repay each month. The loan is then provided to you on an agreed and transparent basis. As a lender we support the growth of your business with our returning Business Cash Advance.