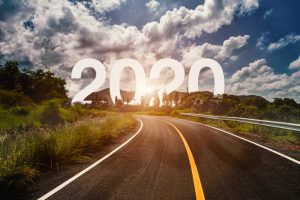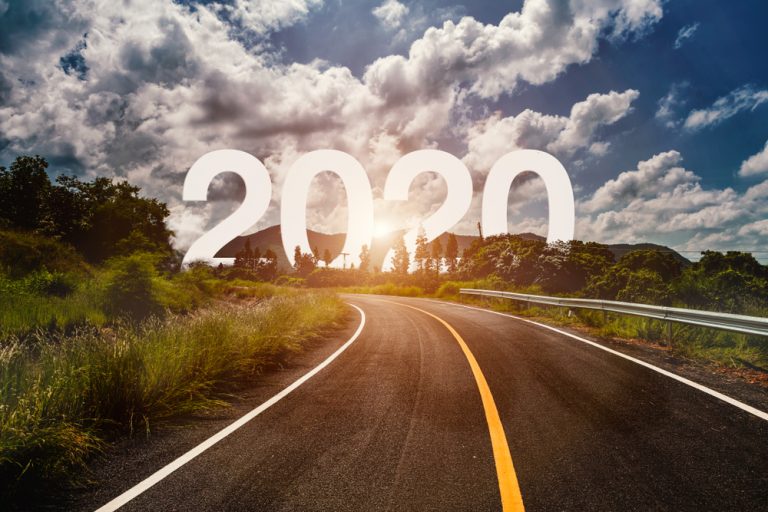 This has been a particularly tough year for so many people all around the world. The ongoing effects of the Coronavirus pandemic have created an extremely harsh reality on businesses and business owners.
The number of individuals that have lost their jobs, been made redundant and suddenly faced with financial difficulties is on the rise.
Every day we are bombarded with a seemingly endless stream of bad news courtesy of the 24-hour news cycle. So, how to be more positive?
Let's be real: staying positive can be incredibly difficult in this day and age.
Constantly hearing about tragedies, political unrest, or the impending doom of climate change can be downright exhausting. Fortunately, there are plenty of tried and true methods for taking control of your own life and exuding an infectious positivity that will have you and everyone around you smiling silly.
Don't allow stress to get to you
The effects of workplace stress can be frequent with business owners as they're under such a high amount of pressure at all times. They pour their heart and soul into the business venture they choose to proceed with, hoping it can become a global brand, or even just make enough money to earn them a living. Failure isn't something they want to think about, but it is naturally always in the back of their minds.
35% of business owners lose the motivation to run their business at least once a year due to stress related issues, making it one of the largest stress inducing positions anyone can take in the workplace.
Entrepreneur state that one of the ways you can reduce this stress factor, if you're the owner of a business, is to remember what's going right. They suggest, "You can improve your stress management in business by reminding yourself of the things that are going right. List out all your accomplishments and any small business milestones you've achieved. There are probably more than you realise. Don't neglect even the smallest accomplishments. Put your list somewhere you can easily see it, such as on your desk or the wall. Whenever you feel stressed about all the things that are going wrong, look at your list. Take a moment to remember all the things that have gone right.
Here's how to maintain business positivity
While at times it can seem as if all hope has been lost, staying positive during a time like this, truly is the one and only way to get through it, so without further ado, here's our tips to staying business positive throughout this troubling time.
Planning for the future
If you're looking to take your business into the future, with no plans of what that may look like, you'll likely be constantly worrying and scared of what's to come. If you simply make a plan and list your expectations, you can be the one that's in control of your business' destiny.
You may have created a business plan before the very start of your venture, but periods of time that require further future planning present themselves again every so often. Shutdown periods, such as this current national lockdown of sorts, gives you the opportunity to develop ideas for how you can progress your business when things are a little more back to normal.
Ponder the thoughts of how you can develop your business by making a minimalistic business plan update, setting some goals out for yourself and working out how to reach objectives you've had a for a while now.
Get back into a routine 
If you're someone that's been away from work recently due to the effects of the Covid-19 virus, you may have lost sense of what you're supposed to be doing on a daily basis. If you're feeling like you don't know how to spend your days when you wake up, the feeling of lowness you have may be because of the lack of routine you've unintentionally developed.
To help you get back into more of a routine-driven way of life, taking up hobbies, making sure you get out of bed at an early time and becoming more active are all great things to do. Our next point will now expand on just how exactly exercise can help you with this.
Stay healthy and active
Making sure you're healthy is a great way to not only get yourself back into a routine, but also to make you happier. Your well-being should come before anything else, so do the right things and maintain a healthy active lifestyle.
81.5% of workers in the UK agree that regular exercise helps them stay focused at work. Staff productivity is rightfully one of the highest concerns for most bosses in the workplace, so making sure your employees are active enough is a great strategy to look into.
Furthermore, a lack of exercise can have progressively damaging effects on our health, especially when partnered with a bad diet. So, making sure staff members are looking after themselves in all aspects will be better for your business in the long run. By doing so you will have more productive members of staff and a team of people working for you that are highly concentrated on their daily tasks. 
Put the kettle on
This may seem like a silly point to make at first, but here us out. Drinking tea really does pack a positive punch, especially for those that are hard at work throughout lockdown.
In the modern world there is a rising amount of pressure to compete for job roles and to outperform others so that you can stand out as a valuable employee. The rising amount of competition has placed many employees under lot of stress with long working hours. The stress of completing their works before the deadline tends to leave them drained out both mentally and physically. Drinking a cup of tea relaxes, soothes and uplifts our mood.
Tea also heightens alertness, banishes lethargy and beats away fatigue with a high level of effectiveness. With no surprise we can say that tea is the all time favourite drink of the average UK-based office space. Tea is the perfect way to feel better, and energise ourselves when we most need a boost at work. 
Take another look at your financial options
If you're a business owner yourself, you'll have likely faced major struggles throughout most of this year. If your financial situation is on the ropes, you needn't worry however, as there are many methods of alternative, unsecured finance for you to tap into and take advantage of.
The PDQ cash advance is a short-term unsecured business funding product. Its name derives from a PDQ Card Payment Machine; this is where repayments for the PDQ cash advance are taken from at source.  The repayments for the advance are charged at a percentage split. This is usually about 7% of each transaction goes towards repaying the unsecured cash advance. Some businesses, like the hospitality industry have the seasonal cash flow this funding product is a perfect fit. It is suitable for businesses which take a percentage of their sales via card terminals.
If your business takes card payments and needs an unsecured business funding, then a business cash advance may be the right solution. It works in a similar way to a business loan but with flexible, instead of fixed, monthly repayments. The cash advance is normally paid back within a twelve to eighteen-month period, but you may apply for a top up cash advance in month four
Owning a business in 2020
If you're the owner of a business that has faced struggles at the hands of Covid-19 and the UK lockdown, try to take comfort in the fact that there may be a way back. If you're out of ideas as to how you could possibly turn your business around, you should try to take inspiration from the success stories of this year. Many businesses have indeed found success during the lockdown and are continuing to succeed beyond it, too.
There is a large amount of businesses that have found success, regardless of the pandemic this year. Some have been able to go on and achieve an even greater amount of accomplishment than they were able to previously. With that being said, you should be aware that it's not a bad idea to look at these businesses and either try to emulate what they've been doing, or simply take inspiration from the positive output they've created for themselves during lockdown.
Just who exactly are the businesses doing well during the pandemic, you may be wondering. Well, it's clear to see that the business models that're finding success are the ones that offer an experience we've not been able to otherwise get during the lockdown. The one thing these businesses all have in common is that they offer timely products, they aid people from home, and they offer a form of entertainment so many of us are desperately searching for during these testing times.
In order to find success during the Coronavirus pandemic, businesses have had to accept the fact that people will be stuck at home, and therefore the products a company sells or services it offers must recognise this and target a remote audience. Because of this, some businesses have become more popular due to the fact that they coincidentally already had the perfect business plan for this, without first realising it.
This is why companies such as Zoom, that allow video calls between large groups of people have been doing extremely well, Families are able to stay in touch and groups of friends can easily catch up with one another, whereas they haven't been able to see each other in person. Much like with Netflix, people haven't been able to go to the cinema due to social distancing rules, so that has filled a gap in the market for them at this weird time.
The businesses that have been able to thrive during this awful time, seem to be the ones that offer something we've been missing. Entertainment keeps us busy during the long, otherwise boring days, and works well to keep our spirits high. Video calling takes care of another void in our lives, which is connecting with others and getting to see our loved ones, albeit in a virtual way, but it'll have to do for now.
Remember the business side of things
If you're struggling with your business and things don't seem to be going the way that they should, it can be very easy to throw it on the back burner and ignore it completely. You should not do this under any circumstances at all; trying to forget your problems and simply hoping they cease to exist will never be a good strategy to deploy.
With all the advice we've given you in regards to changing your lifestyle in ways that will aid in relieving stress and so on, we need to make it clear that there are things you can do from a business standpoint, also.
The root of the problem
Try to recognise what the issues are within your company and create a tactic to battle the problems from there. If you can meet these issues head on, early enough that they aren't unfixable, and with some well thought out, logical planning, you'll likely have them resolved in no time. The problems could have their roots firmly planted into your business venture; are you starting to sell less products? Do you have an issue with retaining customers and making them loyal to your brand? Is your marketing strategy not meeting your target market? Whatever the issue is, you'll need to find it at its root to really solve it once and for all.
Figuring out where your business' issues are stemming from can be a time-consuming process, for sure. Though, it certainly is something that's worth pouring your efforts into and spending the appropriate amount of time on, to ensure that you're seeing to it properly.
If you're growing concerned about the lack of new customers you've been receiving recently, perhaps it'd be a good idea to look into your branding and how you actually market the business to potential consumers of your products and services. Your business needs to know its own identity before it can expect anyone else to become familiar with it.
You should think about how you can take your business concept and pour it into your branding. You need to allow the imagery surrounding your venture to define your brand, as well as your business. Let your chosen designs, as well as how you display them across your business, tell the average consumer what your business actually is. This way they don't have to do the research themselves and they will become far more invested, far quicker.
Need extra funding?
Many business owners wish they could take their ventures to the next level and see them develop and grow, but lack the funds to make it a reality. That's where we can help you out, here at PDQ Funding. Speak to a specialist member of our expert team today and get the advice and guidance you need to succeed.