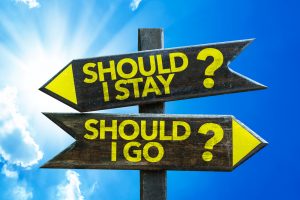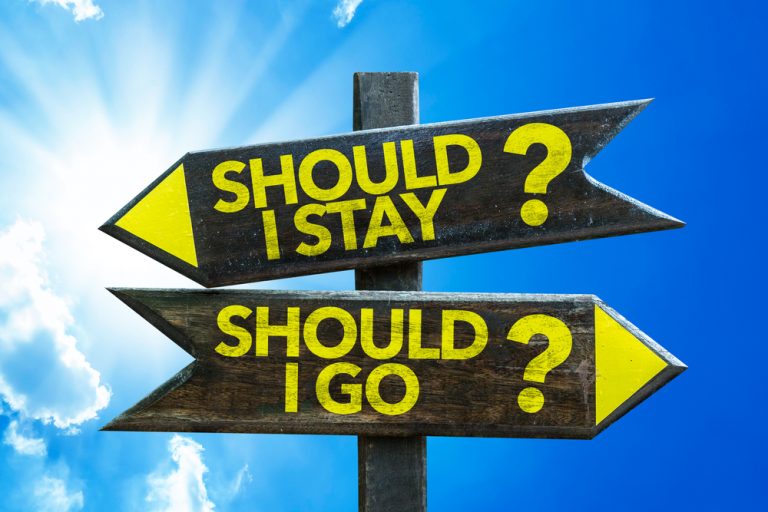 Firstly, there's that progression from childhood to adulthood, where independence is sought.  Next, after that, the moves to a new area for a job or university and then relationships, marriage and children.
You were born into a family home. That home no longer suits your needs. Fine at 10 years old but what about at 30, 40 or 50? Your business premises may be no different either.
"The only strategy that is guaranteed to fail is not taking risks."

— Mark Zuckerberg, founder, Facebook
You will grow, your business will grow and, as a result, you need a new location. Perhaps, you need to expand. 
In our latest PDQ Funding blog post, we look at 10 signs that indicate you need to relocate.
1. Relocate your business for more space
Space is the final frontier, they say. It's also the number one reason for relocation and it often comes about as a result of two circumstances. Your current business premises that were fine on launch 10 or 20 years ago are no longer fit for purpose. Your property may not have enough space to extend or the existing site may no longer be suitable. Either way, you need to move. 
2. Target market has shifted
Your business is located in an area where growth potential is limited, for example. The demographics of your existing place, however, will not support your business.  Therefore, you need to move to an area that will consequently allow you to maximise business expansion. You may see this on high streets in your town where footfall has decreased and moved elsewhere, for example. 
3. Your own lifestyle demands a move
You only get one life. Sounds like a lifestyle cliché we know, but, it's true. If you want to be in a city, a seaside town, near mountains, closer to family, with a reduced commute, new business premises may be perfect for you. In the same vein, you could even explore the concept of a pop-up store in a new area, when you relocate your business.
4. Relocate your business for better access to skilled staff
You may need a talented staff workforce, but are struggling to generate these in your location. In other words, relocate your business and move to an area with a pool of people who are actively seeking work in your industry. You may be wasting time and money on endless staff recruitment campaigns. A move may make recruitment easier. 
5. Costs of running a business
The cost of living varies widely in the UK and Europe. By moving areas you can recoup that initial outlay longer term by reduced outgoings in business rates, increased productivity from staff with lower commuting times and improved recruitment and retention of staff. You may even lower your tax bill by relocating your business. By lowering operation costs, you can spend more money on improving products and services. 
"Almost everything worthwhile carries with it some sort of risk, whether it's starting a new business, whether it's leaving home, whether it's getting married, or whether it's flying in space."

— Chris Hadfield, astronaut
6. Proximity to other businesses
There's a reason why estate agents and car dealerships often cluster in certain areas of towns and cities. There is a ready made target audience who know where to go to sell property or buy a car. You become closer to your market place and consumers. Makes sense, doesn't it? You follow other businesses and their expansion strategies.
7. Demand exceeds space for products
At PDQ Funding, moreover, we know of companies that began in small premises and have moved regularly as demand exceeded floorspace. We will be doing a case study on an American candy store / ice cream parlour who are now in their third location on the same high street, for example. Queues out of the door on opening were deterring customers from waiting. Consequently, they moved to bigger premises and recently upsized again. A business cash advance from PDQ Funding made that possible. They are licking the competition, so to speak!
8. You want to extend services
Another example we've witnessed at PDQ Funding is where a small retail premises, like a barber shop for instance,  is no longer appropriate for two chairs. They needed to triple in size to 6 covers and a new shop was needed. A better sized premises increased revenue and met consumer demand. Relocation, however, made perfect sense.
9. The grass is sometimes greener
You may have been told the opposite and it may be true but often a change of premises can work. If you research footfall, spot up and coming areas, look for neighbourhood gentrification, your gin bar or bistro, for instance, may do better on a new patch, for instance.  Profit margins will rise.
10. Closer to customers
If your business attracts regular clients for services from 50 miles away, for instance, you may know that a second outlet is needed there or at some midway point? Finally, if your staff commute from long distances and your recruitment needs would be best met elsewhere, relocation, for example, could be a solution.  But saving time will save you money, we all know that.
Contact us
You need to relocate your business, by capitalising on new trends. If you've got a business that you're looking to relocate, you should certainly contact PDQ Funding.
Above all, PDQ Funding are experts in helping businesses like yours grow with merchant cash advance funding.
Contact us today, finally, for a quick quote from a leading business cash advance lender.