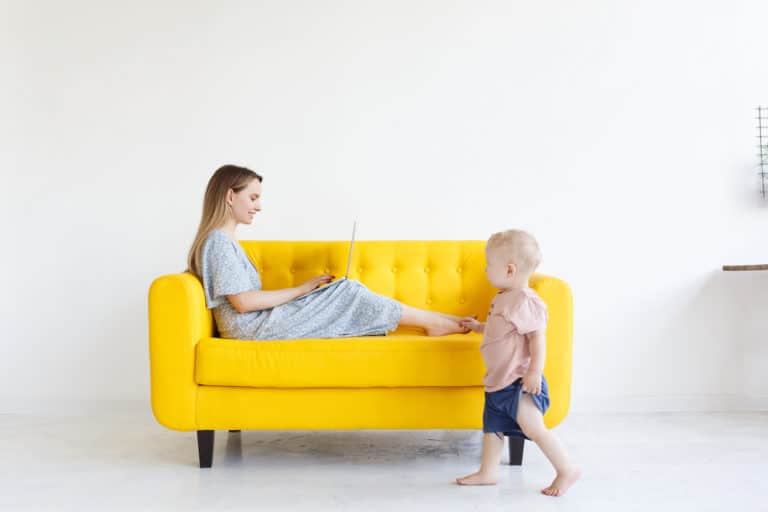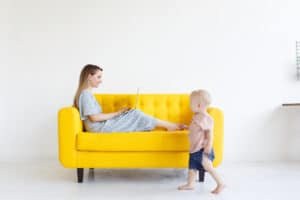 Working from home is a modern phenomenon, but one that will continue to expand as the year's go by. So many jobs are workable from the comfort of our own homes now, as we can load up our computers and log into work for the day.
The Recent Growth in Working from Home
The BBC have found that over the past 10 years there has been a gigantic growth in the number of people choosing to work jobs from their own homes. They say, "More than 1.54 million people work from home for their main job – up from 884,000 ten years ago, according to the ONS Labour Force Survey, the largest study of employment circumstances in the UK".
It can be a positive thing for workers and even give them more motivation to perform to a high standard, as they may enjoy the freedom it provides them with. In surveys conducted by the BBC, it was found that 55% of people working from home found the increased flexibility to be the greatest advantage of the scenario.
The Telegraph even site this new working from home trend as being the new norm, which is something that will definitely prove to be true in the not so distant future. The Telegraph reports, "Employers can see benefits in the move away from a nine-to-five workforce with their jackets hung on the backs of their office chairs – many citing improvements in productivity and staff motivation and retention by offering more flexible ways of working".
Working from home undoubtedly creates a more relaxed environment for workers, allowing them the freedom of getting themselves some food or drink whenever they need it, taking a short break when they feel they need one, and even creating their own working schedules, to an extent. But, can it ultimately make us lonelier?
A different environment means a different atmosphere
Working from home is very different to the usual office environment that so many of us are familiar with and because of this it can bring with it different mental challenges. In most cases, remote working will mean working alone. This results in spending much of your time on your own, without the support of other colleagues or team members. While you may get an initial positive feeling about not having the presence of a boss to directly answer to, or about the newly found levels of flexibility, you can eventually start to feel isolated.
The American news provider NBC looked into this and raised many of the same concerns. Though not every case will be identical and certain individuals will surely thrive while working on their own, they reported on the potential negative aspects of a remote role. "Working from home entails some degree of isolation. If you live by yourself, you may go an entire day without seeing or talking to anybody. If you live with other people, you might customarily shut yourself away in a separate office.
Whatever the case, your initial response to these conditions might be one of relief: suddenly, you have no bosses to micromanage you or co-workers to interrupt. After a few weeks or months, however, you may start to feel the effects of isolation, which increase over time".
The UK-based mental health charity Mind, which aims to help people with mental health problems, gives both positive and negative aspects of remote/home working. They say that the downsides to it can be that you receive less support from your manager, you have fewer social interactions, and that you can experience difficulties in switching off from your work. Though these are valid points, it showcases the importance of creating a schedule that works for you and allows you to be productive at the right times.
The positive aspects Mind states about working from home are that you have fewer distractions in terms of noise, you can cut down on travel costs, and that having fewer social interactions can be a positive thing for a small number of people. This will obviously be dependent on what type of personality the individual has but in most cases a lack of social interaction is likely to be a negative aspect of remote working.
How does it all affect the job search? 
If working from home is truly going to become the norm of the future, will we soon start witnessing people searching for jobs that let them work remotely, choosing to completely ignore office-based opportunities? Most likely not, but the younger generation will continue to push for the more modern method of remote working if they're starting their working life with a role that accommodates it. It will most definitely be normal to them over the next few years.
Many job board websites already offer working from home as a filtered search, which allows people searching for a new role to narrow it down to something they can do remotely. Websites such as Indeed and Reed both offer this browsing tool, as well as letting you search for part time and full time positions.
From-home business models may even lead to an increase in job availability and allow younger workers to get valuable experience in their chosen field of work. As it's relatively easy and in some cases much lower costing to set up a business from your own home, more people will begin to attempt it in the hopes of finding their next money making organisation. The more businesses that are out there, the more chance you have of finding the right one for you to work at.
Your employees: should they work from home?
There's a case to be argued on either side when it comes to employing workers for your business on a home-based foundation. At the end of the day if you're the boss of a team of people, you have every right to keep a watchful eye o how they're getting on, and it's in your best interests for them to be productive and working to a high standard. This is even more apparent if you're running your own business as you'll be constantly engaged with the progress and developments within your own venture.
Upon researching this area of discussion it seems like the work from home business model is becoming increasingly popular, and likely to be what we're all taking part in in the future. Forbes reports that workers are becoming more accustomed to the idea, and enjoy many of the benefits that it brings. They say, "The workplace is ever-changing, and while some companies may view remote work as counter-productive, the reality is, it's simply the way of the future".
This makes it sound as if the younger generation of workers have forced home-based working onto people, which would indicate it only benefitting the worker, and potentially leaving the employer out of luck. Though, the article goes on to say this sign of the times is proving to be productive and cost effective for businesses of a sizes. Forbes writes, "As companies look to cut costs, it becomes abundantly clear that large offices are simply unnecessary. While this isn't true for all workspaces, in businesses where most communication is done by email and phone, it is a no-brainer".
Is it the right move for your business?
Setting up your business from home or allowing your employees to work remotely are big decisions you'll likely be faced with as a modern day business owner. But if you feel they can do just as good a job remotely, it may save you money on overheads, give you more time to complete tasks of your own, and allow you to lead a team from a distance.
Working from home or being home-based isn't something that is going to benefit every existing business. The chances of this being successful are much greater if you decide prior to the creation of your business that this is the path it's going to take. This allows you to make the preparations you need in order for it to be productive from a remote environment, so make sure to put aside plenty of time for the planning process on how you're going to launch your venture.
Some key elements of homes-based businesses to consider are:
You will save money on overheads. You won't have to pay the rent for a large office space if you don't have one.
You will have to communicate with staff over the phone or via email. It may not be as easy to direct clear messages to your members of staff from a distance.
You'll save time and money on your commute to work. This will also be a positive thing for your team of staff, who won't have to worry about finding spaces to park in or catching public transport.
You can set your own working hours. You'll be free to make your own schedule, allowing you greater flexibility in regards to when you work.
You won't be updated on staff productivity as regularly. You'll be largely reliant on email communication to get updates on your staffs' progress.
If after careful consideration of the above listed factors, you still feel like a from-home business model is the right way to go for you, you should try it. It's becoming much more commonly placed in the world today and it might just be the modern twist your business needs to exist. Businesses that are run from remote locations also normally have a strong online presence and that is essential for business ideas to succeed in the current market.
Update: If you're forced to work from home because of coronavirus
 Across the UK there are now fears that many of us will have to work from home for at least a two-week period to stop the mass spreading of coronavirus. Some companies have already taken the stand to get their employees to work from home, such as Twitter for example.
Many businesses will likely follow suit in their own methods of dealing with coronavirus, especially if a huge corporation such as social media giant Twitter is setting the standard with their action plan. The BBC have reported on the company's decision, "In a blog post, the social media giant said it was mandatory for staff in Hong Kong, Japan and South Korea to work remotely. The company also said it was "strongly encouraging" all of its 5,000 employees around the world to not come into work. It comes a day after the firm banned all non-essential business travel and events for its workers".
The UK government has come up with an action plan to help with putting a stop to the spread of the virus. The Guardian had this to say regarding the UK's action plan, "The action plan envisages that the army could be called in to help if requested by civilian authorities. And it says that up to a fifth of the national workforce could be absent from work, schools could close and elderly people would be advised not to attend social gatherings. The measures would only be rolled out if the virus moved beyond the currently designated "contain" phase".
Being forced to work from home is something we could realistically face in the coming future, so don't be afraid to ask up front what sort of jobs you should be looking to complete and what kind of equipment you'll need to use in order to do your daily tasks and objectives. Query your boss or team leader on the matter today if you're unsure on any of this and make sure you have all the information you'll need.
If a boost in funds is what you need to lift your remote business off the ground, you may want consider contacting a lender for a cash advance or loan. PDQ Funding are the market leaders when it comes to helping home-based businesses grow, so you should contact a friendly member of our expert team today for a quote.