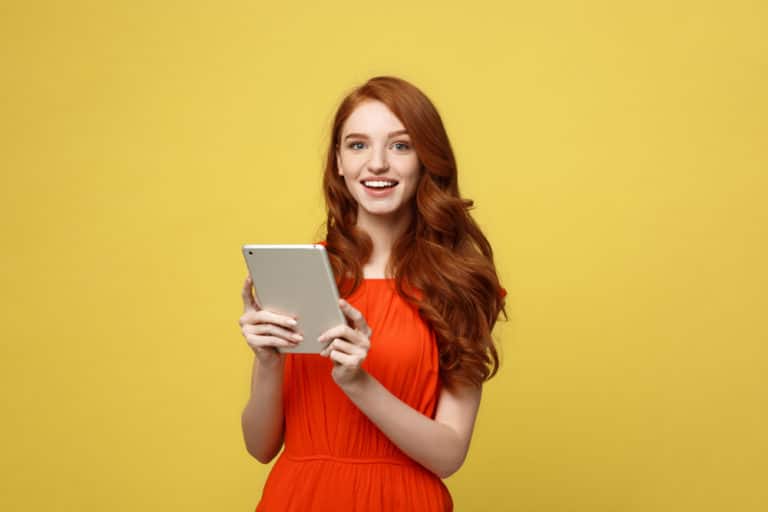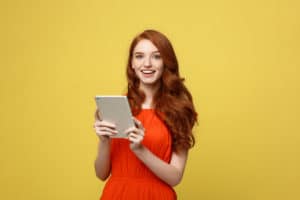 While the whole of the UK remains in lockdown due to the constant spread of Coronavirus, it's important to remain on top of your business venture if possible during this period. If you have a mainly online business setup, you shouldn't find yourself having too many worries in these uncertain times. There are steps you can take as a business owner, and strategies you can utilise in order for your company to thrive and drive more traffic than ever before.
Play to your strengths 
With the vast majority of us remaining in doors for the foreseeable future, many of us working from home, etc. now is a perfect time to give people a reason to visit your website/online business.
If you've been waiting to promote a sale or a special offer you'd planned to release in the future, push that ahead to now. You have the maximum amount of people looking for something to keep them entertained while everyone is at home. This is the beauty of having an online business rather than a high street store.
Running things from home
 As previously mentioned, everyone will be spending plenty of time at home in the coming months, and the same goes for you. Running your business from home comes packed with advantages and disadvantages, but you can make certain efforts to maximise the potential of your company output during this time.
Working from home is very different to the usual office environment that so many of us are familiar with and because of this it can bring with it different mental challenges. In most cases, remote working will mean working alone. This results in spending much of your time on your own, without the support of other colleagues or team members. While you may get an initial positive feeling about not having the presence of a boss to directly answer to, or about the newly found levels of flexibility, you can eventually start to feel isolated.
The American news provider NBC looked into this and raised many of the same concerns. Though not every case will be identical and certain individuals will surely thrive while working on their own, they reported on the potential negative aspects of a remote role. "Working from home entails some degree of isolation. If you live by yourself, you may go an entire day without seeing or talking to anybody. If you live with other people, you might customarily shut yourself away in a separate office.
Whatever the case, your initial response to these conditions might be one of relief: suddenly, you have no bosses to micromanage you or co-workers to interrupt. After a few weeks or months, however, you may start to feel the effects of isolation, which increase over time".
The UK-based mental health charity Mind, which aims to help people with mental health problems, gives both positive and negative aspects of remote/home working. They say that the downsides to it can be that you receive less support from your manager, you have fewer social interactions, and that you can experience difficulties in switching off from your work. Though these are valid points, it showcases the importance of creating a schedule that works for you and allows you to be productive at the right times.
The positive aspects Mind states about working from home are that you have fewer distractions in terms of noise, you can cut down on travel costs, and that having fewer social interactions can be a positive thing for a small number of people. This will obviously be dependent on what type of personality the individual has but in most cases a lack of social interaction is likely to be a negative aspect of remote working.
Online business statistics worth knowing about
 WP Forms has gathered stats from all over the internet to bring you up to speed with the latest sales statistics from online-based companies. The have researched that:
6 out of every 10 small businesses in 2018 don't have a website for their business. (Devrix)
35% of small business owners feel that their business is too small for a website.
19% of small business owners without a website believe that their business would grow 25% in three years or less with the benefit of a website.
46% of small businesses didn't have a web presence in 2018. (The Balance Small Business)
55% of people will search online for reviews and recommendations before making a purchase, with 47% visiting the company website, 26% checking out the physical store, and 23% of people talking with friends and family. (KPMG)
Business plan for the future
You may have created a business plan before the very start of your venture, but periods of time that require further future planning present themselves again every so often. Shutdown periods, such as this current national lockdown of sorts, gives you the opportunity to develop ideas for how you can progress your business when things are a little more back to normal.
Ponder the thoughts of how you can develop your business by making a minimalistic business plan update, setting some goals out for yourself and working out how to reach objectives you've had a for a while now.
New start-up ventures
If you're deciding to start a brand new business venture during this lockdown period, be sure to develop your business plan in the right way and make things as easy and cost-effective as possible for yourself.
It's important to have a clear plan for your business when beginning a new venture. Have clear goals and set yourself deadlines to have pieces of your planning done by. Not only will planning lay out clearly what you need to complete in order to achieve your business goals, it will also help to keep your finances stable. Include budgeting in your planning process and allow yourself plenty of time to complete objectives.
Nationwide views business plans as roadmaps that help to guide the business founder, keeping them on track. They write, "Whether you're starting a small business or exploring ways to expand an existing one, a business plan is an important tool to help guide your decisions. Think of it as a roadmap to success, providing greater clarity on all aspects of your business, from marketing and finance to operations and product/service details".
All successful businesses start with a plan, it doesn't necessarily mean you have to stick to it completely over time, but it will help to guide you and keep you on the right road at the start of your business and beyond. Your plan can include all kinds of things, meaning it will likely be unique and completely different to others.
All business plans are different, but share a few key similarities throughout. Your plan may cover elements such as social media, venture capital, how much office space you'll need, etc. This is how widespread they can be and why it's such a good idea to create one. If your business required a bank loan, you would also most likely have to show your business plan to a representative of your chosen bank too.
Wave Blog understand the importance of business planning in regards to finance. They write, "If you're planning on pitching to venture capitalists, borrowing from a bank, or are considering selling your company in the future, you're likely going to need a business plan. After all, anyone that's interested in putting money into your company is going to want to know it's in good hands and that it's viable in the long run. Business plans are the most effective ways of proving that and are typically a requirement for anyone seeking outside financing".
Having a business plan will also prove the viability of said proposed business to yourself. Instead of relying on your passion alone to create something, you'll be able to get a clear glimpse of how exactly your idea will raise finance and generate profit. This will also tell you if you have something that can go long term and if you have access to everything businesses require
During the lockdown period for many businesses, it is important to keep yourself optimistic wherever possible, don't merely give up on your venture. Actively search for new ways to customise and alter your business to suit the needs of people during this strange period of time. Many restaurants and bars have started to offer home food delivery and takeaway services they didn't before, so get inventive with it and try to maximise your sales the best that you can. Now is a great time to help each other and look out for another, this can mean working with other businesses in order to find the greatest results for yourself as well.