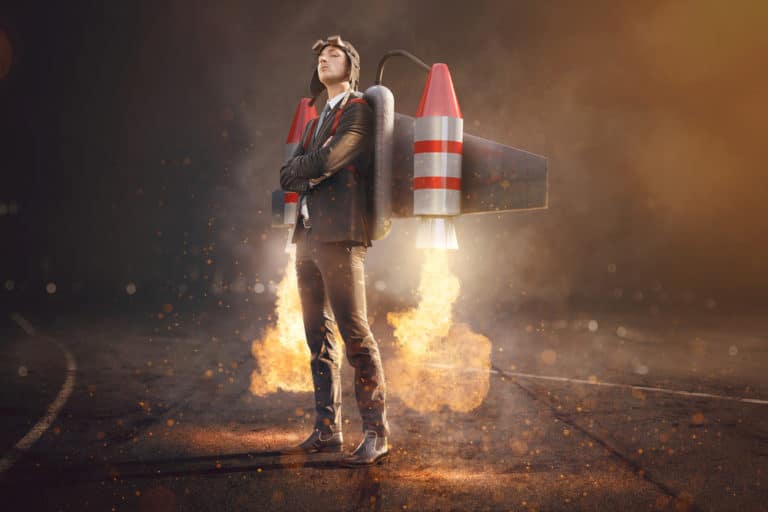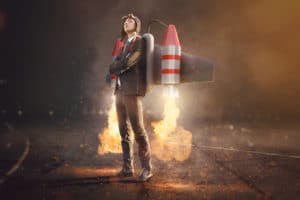 If you're the owner of an innovative and creative company that has a great ability to get the most out of limited resources, you must be the owner of a start-up. Just as many others in your field, you are probably well-armed with technological knowledge, you care about society, and without a doubt, you are ready to adapt to changes very quickly. These skills can be transferred from business cash flow strategies to helping people across the UK during this time of need.
It is clear that the Coronavirus hasn't spared the start-up community, because it has no specific targets. As in all other areas of work, most start-up owners are worried about the consequences of sweeping lockdowns and restrictions. In fact, most are hardly managing to survive and keep their staff employed. Though, for those of you who can afford it, if you haven't already, it's high time you joined your peers in helping the government to combat the unprecedented conditions which can easily lead to a damaging recession.
We're all in this together so lets help out one another and come out the other side of this horrendous virus with a stronger sense of community.
On the other hand, if you are one of those early-stage start-ups struggling to make the ends meet or the pandemic crisis has hit you hard, there is still room for giving back to society as various funds are being offered for start-ups to work on solutions as a response to the emergency situation.
Don't forget that many of these ideas could also help with lead generation and getting people to know about your company and your expertise. This means carrying out these good deeds will certainly come full circle and help you out in the long run, likely on the other side of this current lockdown existence we're all a part of.
So, if you are interested in taking the plunge and helping not only your employees, clients, and collaborators but the entirety of the United Kingdom, here are a few ideas to get you started.
Offer free products and services

Offering free products and services is a great way to build rapport with your customer base. The spread of COVID-19 has come quickly and unexpectedly, though you can make the best out of it, if that's possible. Keeping in contact with with your clients and customers will allow them to know how you're doing, and even put the word out more for them to offer you help in terms of online sales or delivery services that you may currently still be able to offer. Keep this connection alive and well by offering a freebie, stay in the minds of those that can no longer visit your shop/business.
Work on innovative tech solutions to fight the Coronavirus

If you have an idea for developing a tool that could in any way be of help in the fight of the COVID-19 virus, then start working on it as soon as possible. While many companies are using their own resources in the aim to assist the institutions, funding has been offered by the governments and numerous other organisations and institutions including the European Commission funding. Just act quickly and remember that even a simple app that would encourage the citizens to adapt more easily to the changed conditions can mean the world to somebody, not to mention the role that the healthtech start-ups play amid these predicaments.
Connect with the start-up community in the UK

Maybe you contact other start-up business owners and communicate with them. Build up your list of contacts while in turn making each other feel better through the use of communication. Share stories and compare survival strategies to get through this extremely tough period of time. Getting through the pandemic is something we're all needing to plan for, so take pride in helping yourself while also aiding others.
Organise a hackathon

The way has been paved and many innovative solutions that arose as a result of the to-date organised hackathons aimed against the Coronavirus are now on their way to be developed and implemented. Are there any hackathons running in your country? If so, just embark on the challenge and attend. If not, you can be the first to initiate or even organise one. For example, can you innovate some way to mobilise people in your local community to volunteer and support the elderly? Many revolutionary products emerged exactly at these events and we now desperately need more of them to combat not only the emergency circumstances but effectively manage the post-crisis period and prevent further isolation and loneliness.
Start a podcast
In these uncertain times we all need to keep ourselves busy at home to ensure that we don't go completely mad! With that thought in mind, you can start recording a helpful podcast to share with other start-up workers. They could learn for your individual story or you could communicate with others and gain their insight, possibly sharing their thoughts on the working from home process too.
Lead online help and growth programmes

Create online growth programmes or seminars for people who are new to working in a start-up or small business to learn from. If you have more experience from a leadership viewpoint, then your skills can be transferred onto the next generation of workers, this will also allow you to take pride in the way you've helped your community.
Offer your advice on remote working

As an employee or owner of a small business, you are probably very much used to the 'working from home' concept. Though, unlike you, millions of us have just had their first day working remotely. The newly-created situation has given thousands of managers no other choice but to lead their teams online, completely unprepared. To help someone out who's new to the concept of working remotely, you can either offer some tips in a blog, LinkedIn post, webinar, or, even better, encourage people to get in touch with you directly.
Offer transformative advice to SMEs

So many of us have just had our first day working from home, so consider the amount of SMEs, that until two weeks ago had no intention of digital transformation. Being unable to leave the house has brought up the need for many processes to be automated, resulting in many SMEs seeking new methods and business models. There are so many ways to help out, for example, setting up online shops, running marketing campaigns, helping out with AI-driven automation, aiding IoT data collection, giving advice on the required IT tools, your input can make a massive difference.
The choice is yours to make, but remember, this is the moment we all have to step up and create a strong impact on our social communities. If nothing else, just offer help and advice where you can. Lead the way for others to follow in your footsteps and set the bar high when it comes to helping others out. We are all in this situation together and every single one of us should be proud to make even the slightest of positive differences.