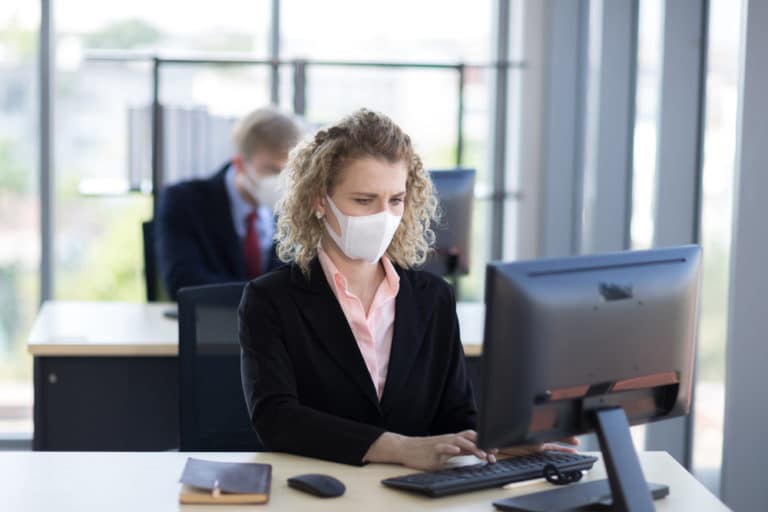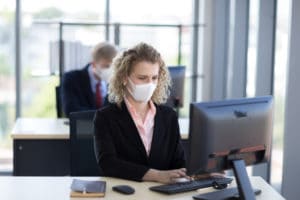 Coronavirus is an illness that originated in the Chinese city of Wuhan and is currently showing no signs of being contained any time soon. As of now, the global death toll is over 3,000 and more than 90,000 confirmed cases have been announced across Asia, Europe and beyond.
The virus isn't just a major threat to vulnerable people in the world however, such as the elderly and the already-ill, it is also a massive concern for businesses all around the globe and has already had catastrophic effects on the stock market.
The stock market in danger
The stock market continues to be majorly affected by coronavirus all around the world, with the damning consequences of the respiratory illness recently spreading as far as Australia. The Guardian reports, "The Australian stock market has endured its worst day since the global financial crisis, with around $140bn wiped from the market over fears that a widespread outbreak of Covid-19 could tip Australia's economy into recession, Katharine Murphy and Ben Doherty report".
This has lead many people to believing the virus could lead to a global recession, as the markets have recently plummeted to a point that's as low as the 2008 Global Financial Crisis.
Washing their hands of cash
It was reported yesterday that supermarket chains in the UK such as Tesco and Morrisons, have had to limit their sales of essential items to customers. This is because of the fears that certain individuals are beginning to stockpile items of food and household goods in order to be prepared for the worst, should the virus spread at a sudden rapid rate.
BBC reported that the items Tesco has limited were quite varied, "Shoppers are limited to buying no more than five of certain goods, including antibacterial gels, wipes and sprays, dry pasta, UHT milk and some tinned vegetables".
What Tesco are implementing here is morally correct and a clear reaction to the Government investigation that was made to look into how companies such as these are treating the situation. Though, it could have a really negative potential effect on the amount of business the chain can benefit from, as this rule applies to both in-store and online.
Following the new regulations and advice for all people to wash their hands for at least 20 seconds, the high street chemist Boots, has limited customers to buying two hand sanitisers per person. Other businesses have implemented other unique consumer-based rules, but all will have to eventually show how they're helping to tackle the coronavirus situation.
Stockpiling, do you really need that?
The current stockpiling craze of consumerism is beyond questionable. While it's understandable that people are more concerned with their general wellbeing than before and are taking a more positive outlook on personal hygiene, there is no real reason to be stockpiling products such as hand soap and sanitiser.
The general public have fallen into a state of panic and it shows in their purchasing patterns. A survey from Retail Economics has said that as many as one in ten customers are stockpiling items, according to a sample of 2000.
Small businesses may see this as a vantage point for them to cash in from and begin to utilise a stockpiling system of their own, in turn for more custom, as they likely won't be made to install the shopping caps of larger supermarket brands. They could promote is as a public health movement and see sales rise in products that people are currently being limited from elsewhere.
The problems with shipping
 Global shipping is something that has taken a huge hit from coronavirus, leading to parcels being stranded across the globe. Shipping companies that carry goods from China to other areas of the world are reducing the number of seaborne delivery methods due to this.
CNN reports that, "Shipping companies that carry goods from China to the rest of the world say they are reducing the number of seaborne vessels, as measures to stop the spread of the coronavirus crimp demand for their services and threaten to disrupt global supply chains. About 80% of world goods trade by volume is carried by sea and China is home to seven of the world's 10 busiest container ports, according to the United Nations Conference on Trade and Development. Nearby Singapore and South Korea each have a mega port too".
Travelling? Hold it right there
The obvious implications coronavirus has had on travelling have been huge. There are areas of the world where people simply should not travel to under any circumstances now, as the risk of catching coronavirus is too great. Italy for example, a country that many people choose as a holiday destination each year, has been marked as an area that should only be visited out of complete necessity if you're from another area of the world. China is clearly another one, but the list is now growing at a rapid rate.
This has lead to the travel and tourism industry suffering great losses in sales and cash incomings. Real Business states that, "Not only are big airlines such as British Airways and Ryan Air experiencing a drop in bookings and cancelling flights as a result, but EasyJet is even imposing a pay freeze on staff as consumer demand falls. The airline has announced that the impact of the virus will probably be felt in its annual profits. Coronavirus is even delaying the sales of major travel companies. Saga, the well-known over 50s travel group, has put the sale of one of its companies Titan Travel, (estimated to be worth 100m) on hold as the pandemic grows".
Sky News further reported on the information that Titan Travel was to be put on hold. They reported that, "The delay to the sale process, which had only recently got under way, underlines the impact that (coronavirus) COVID-19's rapid international spread is having on the tourism sector".
This also brings a level of uncertainty to customers that are looking forward to going on trips in the near future. The Manchester Evening News have said that consumers with pre-booked flights and hotels have other options at their disposal, other than simply losing out on both their holiday and their money.
The MEN writes, "The Association of British Travel Agents (Abta) said people who have paid for package holidays that are not due to begin in the next few days will have to wait to see if the situation changes. On Sunday, the Foreign and Commonwealth Office (FCO) updated its stance to advise against all but essential travel to parts of northern Italy, including Venice, Milan and Parma."
They continue, "It has been advised that anyone imminently due to visit the locations named by the FCO on a package holiday should be offered alternative arrangements by their travel provider – or a full refund if there are no other suitable options. If a tour operator refuses to comply, customers may be entitled to compensation under the Package Travel and Linked Travel Arrangements 2018 regulations".
The coronavirus impact on businesses of all kinds is clearly huge, and only appears to be on the rise as people all around the planet search for a conclusion, or way to attempt to contain the spread of the virus.
Look after yourself
 The World Health Organisation has listed a number of ways that you can further keep yourself safe and coronavirus-free to the greatest possible extent. Their advice for the public is detailed and varied, but these are the key points you need to know about:
Washing your hands
You should wash your hands more frequently than you may have done before. Regularly clean your hands with an alcohol-based hand rub, or wash them with soap and water for at least 20 seconds. This is because Washing your hands with soap and water or using alcohol-based hand rub kills viruses that may be on your hands.
Maintain social distancing
You should aim to maintain a distance of at least 1 metre (3 feet) between yourself and anyone who is sneezing or coughing. This is because when someone sneezes or coughs, they spray small liquids from their nose or mouth that can potentially contain the virus. If you remain too close, you could breathe in these liquid droplets and catch the disease yourself.
Avoid touching your face
It has been advised that avoiding touching your eyes, mouth, and nose can greatly reduce your chances of transmitting the virus to yourself. This is because when your hands become contaminated from making physical contact with something carrying coronavirus, they can easily transfer it onto those areas of your body through touch.
Over all you need to stay updated with the news, in terms of the spread of coronavirus, and look after your personal hygiene by following these simple steps and making sure you carry the right items with you to use throughout the day, so hat you can clean your hands regularly and whenever you feel the need to.
How you can promote a safer workplace environment
 If you're the owner of a business, particularly one where you're working in close proximity to others, in an office-based environment for example, you have a certain amount of responsibility to ensure your workers' safety while ever they're in that location.
If you find yourself lacking ideas, you can take inspiration from Shai Aharony, chief executive of digital marketing agency Reboot, who has taken matters into his own hands and reacted very seriously to coronavirus.
Him and his 25 employees now live life at work a little differently, and stick to some rules. For instance, they all wash their hands every 30 minutes and use an egg timer while doing so, to ensure they're being thorough enough.
Working from home, has also become more of a default option for staff at this company and others like it have followed suit with this concept.