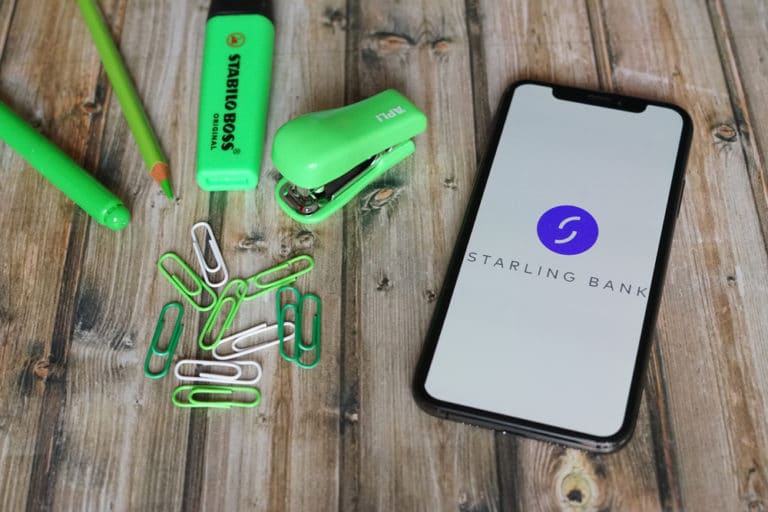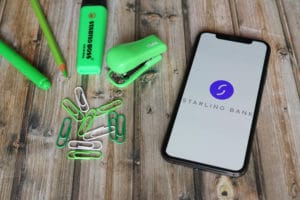 Challenger banks are small, new retail banks that compete directly with longer-established banking services in the United Kingdom. The recently-created companies aim to surpass the big four: Barclays, HSBC, Lloyds and The Royal Bank of Scotland.
Challenger Banks UK
These hopeful corporations are beginning to see a high level of customer growth across the UK and may target businesses in their next phase of battling with the banking big guns. The level of distrust the public currently have in mainstream banking is still high enough that many have opted to use challenger companies, but what's in it for the public?
The main names to look out for in the world of challengers are Revolut, N26, and Monzo. These are the three companies currently leading the way against the big corporations we've all been banked with for years. N26, Monzo and Revolut combined currently have around 20 million customers, a number that is expected to grow over the next five years.
Business Matters Magazine recently reported that, "In some ways, challenger banks have been helped by the public's growing distrust of the established banking players. Now it looks like Negative Interest Rate Policies (NIRP) are here to stay, and established banks have less to offer their clients than ever before".
Having more banking options is a positive for customers
The introduction of challenge banking is a good thing, especially for the customer. Having more options of where you can do your banking on a day-to-day basis can only be a positive thing. Even for those that decide these smaller challenger banks aren't for them, it can never hurt to have more options to look into before committing to a banking business.
The introduction of a new line of challenger banks makes the banking market more competitive, this means more companies will go out their way to best each other, hopefully in turn giving customers greater access to better deals.
Wired recently looked into this current line of challengers and found them to be a positive step for all, even the government. They said, "The government agrees, and has rolled out a range of measures to encourage competition in banking. That suggests, that banking need not be a "winner takes all" market, but has plenty of room – and encouragement from regulators – to build a more varied marketplace".
It's easy to open an account with a challenger bank from a customer's perspective. All you need to do is download the banking app from the respective company and go through the sign-up process from there. This will require you to then provide information such as a proof of address, etc.
Challenge banks offer the customer some unique selling points. Next Big Future states, "Clunky legacy technology alone isn't likely to be the only factor driving the younger generation towards the challengers and payment firms, so what makes these companies different? Another key driver for change is that they tend to hone on niche services that traditional banks have overlooked. For example, pre-paid credit cards for traveling mean that users can avoid paying foreign exchange fees".
What are the advantages to app-focused banking?
 Beginning to bank with a company that is app-focused or app-only may seem like a total sidestep to some many. People that have previously enjoyed being able to go into a physical bank with any queries or issues with their banking needs, would have to say goodbye to that when deciding to join a challenger company. There are however, many advantages to banking on your mobile phone.
Bank Rate have highlighted the three main benefits of mobile banking:
Good security – Knowing whether or not your bank account will be as secure as it was before if you start banking through your mobile is a concern many people face when first approaching this method. Many banking apps will choose to offer you multi-factor authentication when logging in to your online account. This means it isn't just a username and password you'd need to access other applications, but a lot more measures are put into place to protect your account.
Convenience – Being able to access your financial records at any time, from any place, is a huge advantage for mobile bankers. This means rather than having to travel to your nearest cashpoint or bank to print out a monthly statement, you have it right on your phone. This allows you to go all the way back through your banking history, allowing you to see more than just the most recent transactions.
Control – Mobile banking allows you complete control of what you do with your money. You can make a payment to another account, transfer money, or even deposit a cheque whenever you wish to.
Will businesses adopt this modern style of banking?
Challenger banks do offer services unique to themselves, and some of the benefits would fit into a business setting directly. Many challenger banks offer multi-currency accounts and low-priced international transfers, which would be beneficial to businesses dealing on a global scale.
The fact that challenger banks are mostly mobile-only companies won't be such a problem for businesses to get behind as time goes on. Almost all companies have a large online presence in this day and age, and doing their banking online will be nothing new to them by now. After all, business owners are also modern-day consumers.
FinTech had this to say on the matter of businesses choosing to adopt challenger banks, "the lines between retail banking and business banking are blurring. Business users are consumers in everyday life, and their expectations of what makes a 'good customer experience' is maturing – they expect to find this in all parts of their life."
The potential of challenger banks is obvious to FinTech, who claim that if traditional banking doesn't make the changes needed to place them ahead of this modern market, customers will choose to walk away and vote with their feet.
The banking sector will receive a huge shakeup if more businesses choose to start banking with these up-and-coming challenger companies. By opening business accounts with banks such as Monzo, companies can take care of their financial needs in real time. This is why it's probable that further businesses will start to convert to challenge banking in the near future.
What can challenger banks offer UK businesses?
 Challenger banks will have to begin to b more adoptive of business accounts if they aspire to grow to the size of the current big four. This will mean introducing a system that is accessible and useful to businesses around the UK, and eventually worldwide.
There are multiple challenge companies currently offering business banking in the UK. These include Revolut, Starling Bank, and Soldo. Each of them use slightly different pricing structures and come with different useful features for businesses to take advantage of.
With information sourced from Start Ups, we have compiled what each of the three UK-based challenger banks can offer businesses.
Revolut –
Multi-currency cards – cut travel expenses and avoid foreign exchange mark-ups
Fast Payments – transfer money to any other Revolut account for free, and save when you make payments to businesses around the world
Payment approval – any of your team can raise payments that need your approval, while bulk payments allow you to make up to 1,000 payments with a single click
Partner discounts – Revolut offers exclusive discounts and perks from partners to help get your business up and running
Starling Bank –
Notifications – the app sends you notifications every time money enters or leaves your account
Categorised transactions – these give you a valuable insight into where your business is spending most
Goals – a unique feature that allows you to create financial savings goals. Then set money aside towards them
Soldo –
Customisable budgets and rules – you can control exactly how company funds are spent, and even set specific rules for different users depending on how much freedom they should have
Track spending – check balances and receive notifications for transactions, refunds, or payments blocked by your rules
Soldo Mastercard – once you have an account, you can create as many prepaid cards as you need in GBP, EUR, or USD
Reporting and analysis – get full visibility over your business, with the ability to generate tailored reports and export the data
Monzo 
Another alternative to the more traditional high street bank is the Monzo app. This application is a standout to users because of the overall experience it offers. Not only is it a form of online banking, but it also gives the customer a different type of understanding to that of other challenger banks. The Monzo card that customers can use to make purchases links directly with the aforementioned application, though it isn't a credit card, it is actually a debit card.
That is one of the main reasons for people choosing Monzo over other banking companies of a similar ilk. Not having to have an actual credit card may be an appealing factor to certain groups of people, such as younger generations that aren't looking to make a number of large purchasers or investments.
Having a variety of different options is a great thing for the customer within the world of challenger banking. The wider the selection is, the more likely an individual is to finding something that will work favourably to them. The way challenger banks could potentially, at some point in the future, be going toe-to-toe with the big hitters in the UK, is by offering something unique. Therefore, attempting to tend to the publics need in different ways is ultimately the right thing to continue doing.
Challengers beginning to go global
Challenger banks will have to go global soon if they want to truly compete with traditional retail banking. A few are beginning to take their first steps and assemble a unique growth strategy, but are they too late to the party?
Tear Sheet believe that this current crop of challengers need to make their move quickly to capitalise on a global, fast moving market. They report, "Regardless of the expansion strategy, it's not all unicorns and rainbows as these neobanks push on the growth envelope. Challenger banks are quite delayed in their entry to the US market and have bumped into resistance in other geographies, too. Will challenger banks succeed with their global ambitions?"
Is there still some uncertainty?
To ever truly contend with the largest banking companies in the UK, challenger banks would have a massive rise in their customer base. Not only would they need to convert people from their current banking routines, they'd also have to start targeting younger audiences to gain the next generations trust, such as new students. This will be incredibly hard to achieve while ever youngsters are following from their parents' example of banking with a large company you see advertised on television on a daily basis.
The Financial Times say that even though for a short while challenge bankers such as Virgin Money UK and Metro Bank seemed to be giving the 'big four' a run for their money, that race has already been lost. They write, "Instead, 2019 left Metro with its own capital concerns and the combined Virgin Money-CYBG with a market capitalisation 40 per cent below the companies' pre-merger levels 17 months earlier".
However, Financial Times concedes the fact that this current wave of challenger banking models may cause rifts in the banking industry. "The new generation of Monzo and Revolut, with models built for the branchless age, may yet give the big four UK retail banks a better fight".
This points to the latest outpour of challenger banks being slightly more positive in their approach, and they've at least got off to a good start. If they continue to grow, with both new customers and businesses continuing to convert to them, they may have just discovered a brilliant way to fill a gap in the banking market. It's expected for them to continue to rise throughout 2020, but will it be enough to really start to push against the four giants of the UK banking world.
PDQ Funding
If you are thinking about moving your business to a challenger bank, why not contact a friendly, helpful PDQ Funding member of staff today, and see how one of our small business loans could progress your current situation.