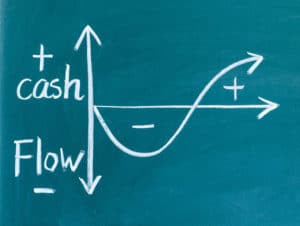 Merchant Cash Advance has been available to UK Businesses for over ten years, but who is the best provider of this solution? The unsecured finance takes receipts from card processing terminals as security for the borrowing facility.  If your business has processed debit and credit cards for more than 6 months, then you are potentially eligible for the fantastic cash advance rates. It is as simple as that!
Best Merchant Cash Advance for your business
As we are one of the UK's leading alternative business funding lenders we like to think we are one of the best providers available. PDQ Funding have supported over 1000 business with cash advances since we started in the industry back in 2010.
Working with the correct lender is so important to any business, so its best that a funding provider understand how your business operates. Working with nearly every type of business in the UK, we understand how some business types have seasonally adjusted times, and some businesses have a constant sales forecast.
A merchant cash advance is probably one of the best among so many different short term financial products available in 2020. This is down to its lending criteria as you only need 6 months trading history, so perfect for any semi-new-start-up-businesses! business owners will also see another advantage is that there are no business plans needed or security required on sign-up.
One of the best ways to finance your business is to use your card payment terminal or card machine as it is know. Merchant cash advance's are similar to other types of unsecured loans. Though a merchant cash advance is not a loan it is classed as an advance. As a business you are offering to sell your future card transaction revenue for an agreed price.
If you process payments online we can still help. Our solution is the same as if you are an E-commerce business you are treated the same way as if you used a PDQ merchant terminal.  If you online payment processing company such as: Stripe, Worldpay Online, Shopify Payments, Paypal, SagePay, Amazon Pay, Payoneer or any other online payment gateway, you can apply for an advance.
The amount a business can borrow will depend on your average monthly card takings. The greater the turnover that is placed through your card machine, the more you will be able to borrow. Example your business averages £10,000 in credit card sales per month via your PDQ machine or merchant gateway.  If you process £10,000 per month, you will receive an amount of £10,000 via the business advance directly into your business bank account.
The lump sum amount available to business is generally between £5,000 and £200,000. Some cases we have helped fund larger amounts.
We aim to offer both online retailers and users of PDQ Card terminals the best rates for cash advances, our mission is to support UK Business.
Merchant Cash Advance Pros and Cons
Pros:
Automatic repayments with an agreed percentage of your card takings on every transaction.
There is no need to worry about setting new merchant accounts up there is no need to swap providers.
Proportional repayments are perfect for seasonal businesses, especially if you are having a very quiet week of sales.
Approval for cash advances can be done in no time at all.
Repayments are taken as a small percentage of card takings.
A full schedule of repayments are set at a fixed percentage.
What are the Benefits of a Cash Advance?
Flexibility & scale are one of the best benefits merchant cash advance. As your business grows you can borrow more to assist with the companies growth. Flexibility is another positive sign from this funding solution, as we has already established this works great with small businesses.
The flexibility is also added to different types of trading entities so regardless if you are a sole trader or limited company, this product helps both types of traders. The quickness on turnaround of funding a business is completed in as little as seven days, from the moment we receive your application form we try our best to complete a deal in as little time as possible.
There are no restrictions on how you spend the money, so if you intend to use the money on refurbishments or to purchase another business, there is no issue.
Best Questions Asked about our Merchant Cash Advance
Do I need a card machine to get a merchant cash advance?
Yes, a card machine is necessary to get the benefits of a merchant cash advance. A merchant cash advance is a cash advance of future card payments.
How quickly can I get a cash advance?
Merchant cash advances are marketed as quick finance. In fact, that's why the eligibility requirements are lower in comparison to unsecured business loans. Lenders in the UK focus on speed as a key pinch point for sales. Lenders will provide businesses with funds in as little as seven days after applying.
Can I keep my existing card machine provider?
Lenders aim to work with all merchant account providers in the UK, It is in a lenders best interest to work with everyone as this saves times.
Does it matter if my business is a sole trader and not a limited company?
All lenders offer cash advances to all forms of business structures. Regardless if you are a sole trader or limited company you can apply for a merchant cash advance.
How are Repayments made?
Repayments on this merchant cash advance are designed to be flexible and inline with your business cash flow. They can be based on a fixed direct debit payment, or an agreed percentage of future credit and debit card transactions. One of the best reasons to use a  cash advance is it mirrors payments from your business. If your business does not make a sale then there is no repayment due. Advances from PDQ Funding can be taken out up to a term of 18 months. 
The cycle for repayments are taken daily,  so typically you will end up having to pay about 5-25% of your daily card transactions towards your balance. These repayments are automatic from each transaction and taken on a daily basis. You will never see the money for the repayments, as it is channelled to the lender directly, so there is no need to repay the repayments manually.
Apply for the Best Cash Advance Rates
Our online application form should take you just a few minutes to apply. If there is anything you're unsure of or need help with, just let us know on 01246 233018.
Step 1:
Click to apply. The first part of the application involves finding our more about your business. Please be ready to provide:
Company name
Your business average monthly card turnover
The amount of money you are looking to borrow
Step 2:
The next step involves disclosing your personal details, which include:
Your title, first name and surname
Position in the business
Contact details | Telephone Number | email address
Step 3:
Carefully read through the terms and conditions and click get a quick quote. From here your application will be reviewed by our approved business finance specialist.
Step 4:
Please expect a call and email from one of our dedicated account managers to discuss the terms of your alternative bank loan agreement.
Step 5:
Carefully read through the terms of agreement and sign the relevant documentation ready to return to the credit broker. From there you will be able to access the funds in your business account within just 24 hours.