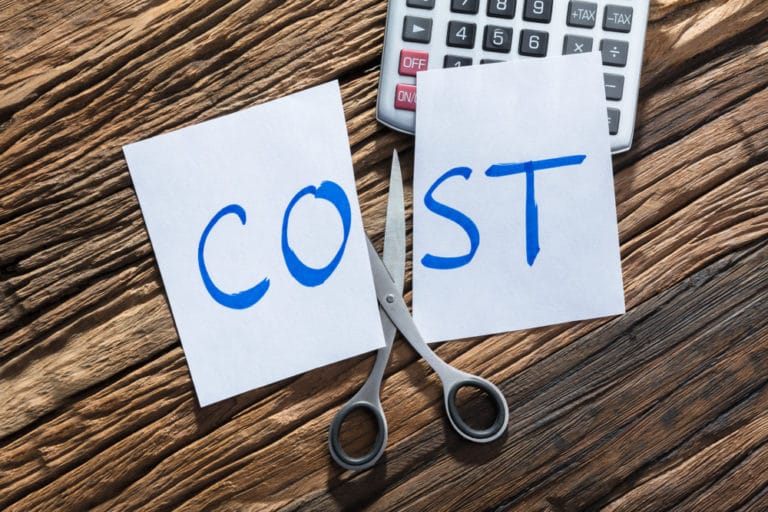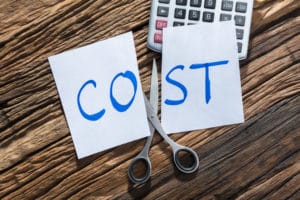 All businesses cost money to run, the aim is to make more money than you're shelling out for it. So, here are some top money saving tips to cut back on the funds you're pumping into running your company.
How can I lower my business overheads?
Small businesses in particular can quickly run into financial troubles if they aren't careful, making it difficult for them to survive in many instances. But if you follow our guide to saving money, hopefully your business can go on to become one of the great success stories that run on a shoestring budget.
1: Get by with a little help from your friends
This is especially true in the case of new businesses, when word of mouth can help to develop a company in its early stages. Though, friends and family can also lend a helping hand by posting about your company on social media or on a blog they run.
Your friends and family will likely be your first point of call when trying to give your business that first big marketing push. They can effectively advertise for you by informing their peers about your company, or even give you an early online review to get you more validity online. The more online reviews you collect, the more members of the public with trust you and purchase products and services from your business.
This will save you money on marketing and advertising campaigns early on in the lifespan of your new business.
2: Not everything needs to be new 
If you're just starting a new business, don't be afraid to buy second hand equipment where possible. Your customers aren't going to realise everything in your office isn't shiny and new when they're shopping with you online. If you focus your early purchasing on affordable devices, you'll always be able to upgrade later when your business is flourishing.
Shop around online and on your high street for the best deals. If you need a new laptop or computer, try stores like CEX or Cash Converters and browse their range of second hand items that come with extensive guarantees.
3: Have a small team you can trust
You more than likely don't require a huge team of people at your company as most businesses in the UK now run on ten or less. Cut down your monthly payroll costs by only having a small team of hardworking, trustworthy staff members. As well as saving you money, this will allow you to have a better working relationship with your members of staff as you'll be able to see how they work most effectively and get to know them more personally.
Having a smaller team of people working for your business means you'll only have to use a smaller wage budget, leaving you extra cash to spend on things such as new items for your company, improved pieces of kit or tech, or even just more profits to keep for yourself.
4: My home is my office
Working remotely and from home is far more common today than you may first think. In the UK alone more than 1.54 million people work from home. This number is only set to rise as time goes on and many have predicted that half of the UK-based workers will be working remotely in some way over the next few years.
Working from home not only saves you a great deal of money on office overheads, but it also gives your own office for free. If you have a desk and a computer or laptop, in the modern day you're all kitted out and ready to start thinking about how you'll run your own business. So, let your imagination do the hard work from the comfort of your own home.
5: Advertise advertise advertise
Advertise your business at every possible chance, not just to new customers, but to current clients as well. Getting customers is great, but getting returning, loyal customers is even better, so don't let them go forgetting about your business in a hurry.
Business owners can do this by attaching leaflets or fliers to a parcel that's being delivered to a customer. This could contain a coupon or show off a new product, just something to keep your company in the mind of the consumer. The chances are they're very interested in what you've got to advertise if they've already made a purchase from you, so go all out in this aspect.
6: Create your plan of action 
One of the first steps you'll need to take when beginning your business venture is the creation of a plan. Making a business plan will give you a guide to follow on all aspects of your business. You'll also need one to show a bank, or other forms of lenders, to secure a loan for your company. This is something you will almost certainly need to kick-start your business.
Developing a business plan will allow you to create the raw material of your money saving outlines. In it you can list any savings goals you need to work towards, your business start up costs, and the income tax you're likely to face while running your company.
7: Open a savings account
New businesses can often come with hefty start up costs, which is one thing that puts many people off of taking on a new endeavour. Having a savings account is a good way of making it easier on yourself when putting some money to one side at the beginning of each month.
There are many ways of doing this now, even without stepping foot in your traditional high street bank. You can download mobile phone applications that help you to track how much you're saving and what you're moving from your main bank account each week/month. Take Money Box as an example, they allow you to put as much money as you like into a savings account each week and offer a good level of interest on top of what you save over a year.
8: Know your competitors
It's always good to know who you're competing with, especially in business terms. You want to get the edge on your opposition of course, but sometimes it can be beneficial for the both of you to work together and lend your customer base to one another in the hopes that both companies can then grow further.
If you and another business come to an agreement, you could help to advertise for one another and hopefully begin to share a larger client base. You could shout out one another across your social media channels and both feel the benefits that come with working together.
This could give you a larger client base, while also allowing you to take a closer look at how your direct competitors work. If you see things you like about how they run your business you'll be able to take inspiration from it, if you dislike their methods, you'll be able to find out what you actively want your company to avoid.
9: Don't confuse a good idea with a good business
I have stolen this tip from Martin Lewis, who spoke about his top three tips for small businesses on his blog Money Saving Expert. The point I found to be the most innovative and useful for business hopefuls is that you shouldn't confuse a good idea with a good business. He states that a good idea isn't the same as a good business because it doesn't necessarily make profit.
The idea of a business is to make money. That is the key goal for any business owner, whoever you speak to will tell you that. Lewis states, "Time and time again, after they've explained the concept and I then ask how it'll make money – the costs, revenue, how long it'll take to work – they brush it off and return to their comfort zone of why people will love their venture more than they love cats".
10: Go green
Make your workplace environment more energy efficient and you'll not only lower your utility costs, but also create a great PR move that you can attach to your advertising, website and social media channels. Have a printer that prints on both sides to reduce paper waste, keep your office equipment on a power strip to turn off when not in use.
By saving energy you reduce costs too. This will look good to the public and allow you to possibly capture a new vegan/environmentalist audience that you wouldn't otherwise with your products.
Consider this
If you consider these ten tips you'll be much more likely to save money when running a small business. This can increase your profits and save you funds that could be used in more helpful areas of the company you run. Different techniques will obviously work for different types of businesses, so just apply what you can to your own venture and sit back as your funding increases. We did not manage to get business financial savings in our top ten, so our final words are, if your business needs cash for expansion get a Business Merchant Advance quotation from us. We promise to save you money compared to our competitors!